India Moving: Author Chinmay Tumbe on the history and consequences of migration in the country
Chinmay Tumbe's book India Moving is a thorough look at the many migratory movements the country has witnessed both across its borders, and most crucially within them.
Chinmay Tumbe's book India Moving is a thorough look at the many migratory movements the country has witnessed both across its borders, and most crucially within them. Tumbe spoke to Firstpost about the different natures of migration, displacement, the at-times unintended consequences of movement and how it is both a study of, and a reason behind India's diversity.
Migration, movement are words that can be interpreted liberally. How difficult and cumbersome does it then become to find authentic proof of it? What were some of the biggest challenges you faced while researching your book? Has documentation etc improved in modern times – also the interpretation?
There are several typologies of migration and this book focuses on three of them: internal vs international, voluntary vs involuntary and short-term or circular vs permanent. Several people have studied migration over the years but there is less written on the history and much less on the history before the 19th century. The major challenge of the book was to weave in different strands of migration in one place and the six chapters of the book attest to that. Documentation has improved but with insane time lags; the Census 2011 migration data has still not been released in 2018 making it very difficult to assess current trends, for urban planning, for instance.
You mention in the book that migration also has types. Can events like the Partition, though draining for one region's socio-economic fabric, end up benefiting another – perhaps Delhi? And do we often miss this other side of movement? Can you cite an example where this has been the case?
Partition was a traumatic experience that should never happen again but like any major event, it also had unintended consequences. The industrial hubs of Punjab and Delhi, or for that matter jute cultivation in West Bengal, developed because of the 'refugee entrepreneurs'. But it also led to a relative closure of the North-eastern economy which has had a detrimental effect on that region.
What amount of Patna's decline (the nucleus of two dynasties) can be studied from its patterns of migration? Does it tell us anything about modern cities?
It does in that urban decline is closely related with a fall in living standards. In America, many cities have lost more than half their population in the last fifty years due to economic decline. So Patna's decline in ancient history is one aspect but it is imperative for Patna to grow today, in terms of economic and demographic size to have positive spillover effects on its immediate neighbourhood.
How would you differentiate between early migration patterns to those in modern times? Has the nature and motive of movement evolved, or has it simply been a function of evolving transportation (trains, air travel etc)?
Technology is, of course, important but then so are social norms on mobility, and in India, closely bound by caste and gender. Even today, not all castes and women can move as freely as one would imagine, even though there are no restrictions on it in the Constitution. The one thing that has definitely changed is that there is no longer the fear of the Kaalapaani — whose idea was based on 'loss of caste upon return'.
How often has landscape, climate and natural habitat influenced movement? A lot of Indian families moved to the hills to open businesses while the British gentry was there, but rarely perhaps was climate the prerequisite then. But surely, agriculture, land etc mattered before?
I mention in the book how cyclones have led to a psychology of migration in coastal Odisha; similarly floods in eastern Uttar Pradesh and west Bihar. Geographic and climatic factors also shape population density and thus out-migration. Climate can also be an important factor for a location choice as those who live in Bengaluru will attest to!
The Marwaris in the south, the Gujaratis in Mumbai etc – there are many popular and readily accessible narratives of migration. How have these waves altered our country, its culture and most crucially trade and economy?
You cannot understand the history of Indian business without understanding these migrations. Over 50 percent of the richest hundred Indian business leaders continue to be Marwari or Gujarati. The book describes the migrations of business communities over the past four centuries that led to their dominance in the world of Indian business. Culture has also been affected, best exemplified in debates over vegetarianism, which were traditionally backed by the business elite because of their social backgrounds.
You mention in the book how migration has not affected all 'sub-groups' evenly. Are these groups restricted to caste, or are there others? Why haven't they managed to ride this wave of migration? Why in your view — as you also say in the book — is movement also a crucial ingredient in the making of our pluralism?
The two principal groups have been women and the low-ranking castes, due to social norms, often codified, governing rules of mobility. Non-coerced migration requires some amount of money and freedom and those possessing both these attributes have been able to migrate more easily. Migration is critical for fostering pluralism because you are exposed to new people and new ideas. One underappreciated way that this happens is through women's migration for marriage — in a way it is the invisible thread that weaves the villages and towns of the county into one fabric.
World
People in India's capital Delhi and neighbouring northern states said tremors lasted for more than 30 seconds
India
The Bureau of India Standards has classified the country into four major zones based on the macro seismic zoning map of India — Zone V (high intensity) to Zone II (low intensity). Parts of Delhi and northern Uttar Pradesh fall in Zone IV, which is the severe category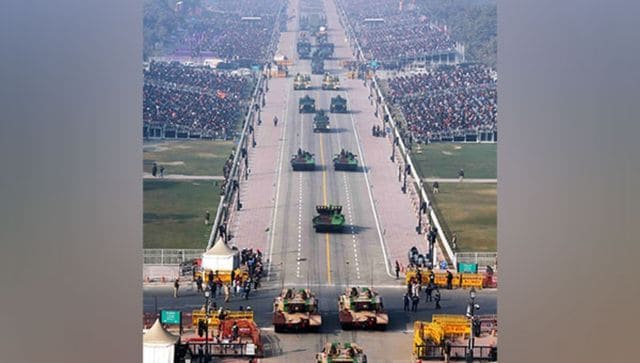 India
The Republic Day parade highlighted India's military prowess & cultural diversity, depicting the country's growing indigenous capabilities, Nari Shakti and emergence of a 'New India