India-Japan nuclear deal, bullet trains: 10 highlights of PM Modi's visit to the island nation
India and Japan signed a landmark civil nuclear agreement in Tokyo on 11 November, where Prime Minister Narendra Modi and Shinzo Abe held talks.
Cementing bilateral ties in leaps and bounds, India and Japan on Friday signed a landmark civil nuclear agreement in Tokyo in the presence of visiting Prime Minister Narendra Modi and his host and Japanese counterpart Shinzo Abe.
The Indian premier is on a three-day visit to Japan. This is his second visit to Tokyo in as many years.
1. According to reports, after this deal is being implemented Japan can export nuclear technology to India giving it an edge over its neighbours so far as the use of civil nuclear energy is concerned.
2. The deal was put on hold after talks were held last year in December as some issues were to be ironed out. PM Modi was keen on this deal as it would better India's chances of getting into the elite Nuclear Suppliers Group (NSG), according to a report in Firstpost.
3. According to a NDTV report, this deal makes India the first non-NPT signatory to ink a nuclear pact with Japan. The fact that this agreement has taken place with Japan is indicative of the fact that the two countries have shared a mutually respectful relationship over the years despite differences with regard to the nuclear policy that both the countries have. According to the Ministry of External Affairs' (MEA) bilateral relations brief, Japan's 'friendliness' towards India was tested in 1991, after it bailed India out of its balance of payments crisis.
4. The India-Japan civil nuclear deal will be watched closely by China as Beijing shares territorial concerns with both New Delhi and Tokyo. This deal has come at a time when China is increasingly looking to expand its footprint in the South China Sea. What US President-elect Donald Trump in mind regarding his South Asia policy is also likely to keep China on its toes.
5. Japan is the only country to have suffered a nuclear attack. It has sought assurances from New Delhi that it would not conduct nuclear tests in the future. India first conducted nuclear tests in 1974 which was code named 'Smiling Buddha'. A series of nuclear tests were conducted again in 1998 known as the Pokhran-II.
6. India had signed a landmark nuclear deal with the US in 2008. Pakistan too demanded for a similar deal then but America rejected the offer and explained India's case as an 'exception.' It can be expected that Pakistan may demand a similar deal with China. But will China pay heed? One has to wait and watch.
7. India aims to ramp up nuclear capacity ten-fold by 2032 and is in negotiations with Westinghouse Electric, owned by Japan's Toshiba. The nuclear deal augurs well for India as ties with Japan will strengthen.
8. India plans to build six nuclear plants in the south. The nuclear deal takes India a step further in this direction. Japan's technical know how and superior expertise will help India in setting up the plants.
9. PM Modi's visit to japan wasn't about the nuclear deal alone. The Indian PM, accompanied by Shinzo Abe, will travel to Kobe by the Shinkansen bullet train. The same technology will be deployed for the Mumbai-Ahmedabad High-Speed Railway.
10. Japan and China are in an intense battle for gaining supremacy in the field of bullet trains. PM Modi's visit to Tokyo is further expected to fuel the competition. India expects co-operation from Japan for developing bullet trains. India has no bullet trains, yet.
India
Modi has been deemed to be one of the biggest supporters and proponents of Yoga.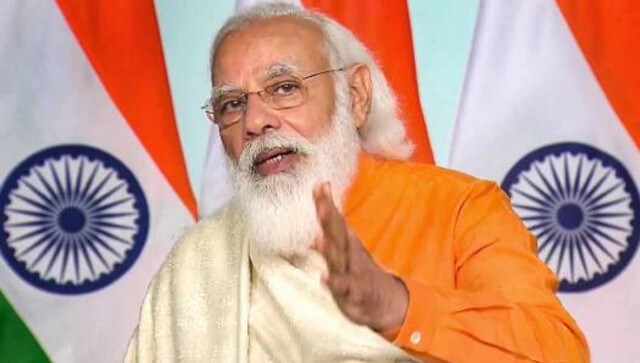 India
Huge celebrations have been planned for the occasion, with over 71,000 diyas to be lit at Varanasi's Bharat Mata temple
World
The Quad summit will take place amid China's aggressive behaviour in the resource-rich South China Sea