India, Japan civil nuclear cooperation deal comes into force after six years of negotiation
A landmark civil nuclear cooperation deal between India and Japan that provides for collaboration between their industries in the field came into force on Thursday, eight months after it was sealed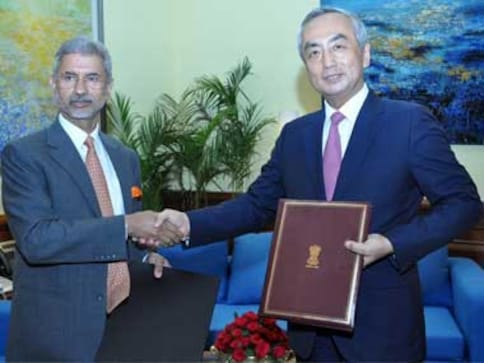 A landmark civil nuclear cooperation deal between India and Japan that provides for collaboration between their industries in the field came into force on Thursday, eight months after it was sealed. According to the Times of India, the deal took over six years of negotiations to finally see the light of day.
India-Japan Agrmnt 4 Coprn in Peaceful Uses of Nuclear Energy enters into force w xchang of Notes 2day btwn Forgn Secy & Japan Amb to India pic.twitter.com/r1pzXLGvmB

— Gopal Baglay (@MEAIndia) July 20, 2017
Foreign Secretary S Jaishankar and Japanese ambassador Kenji Hiramatsu exchanged diplomatic notes, marking operationalisation of the pact, the external affairs ministry said.
The civil nuclear cooperation agreement was signed in November 2016, during Prime Minister Narendra Modi's visit to Tokyo.
"The memorandum we signed on civil nuclear energy cooperation is more than just an agreement for commerce and clean energy, it is a shining symbol of a new level of mutual confidence and strategic partnership in the cause of peaceful and secure world," Modi said.
"No friend will matter more in realising India's economic dreams than Japan. We have made enormous progress in economic cooperation as also in our regional partnership and security cooperation," said Modi after signing the deal. On his part, Japanese prime minister Shinzo Abe said, "We have taken the relationship to a new level."
Masayuki Taga, Consul General of Japan in Kolkata, also made a statement emphasising the different avenues of Japan's bilateral trade with India. Addressing a session on 'Furthering Trade Ties between India and Japan', organised in Kolkata on Thursday, Taga said, "It is obvious that relations between India and Japan have substantially improved and deepened in nearly all fields. As a result of this, Japan has now turned up as the third-largest FDI facilitator into India." The diplomat expressed hope that both countries will lead to prosperity and stability in the Indo-Pacific region as a result of the Act East policy.
Regarding the agreement getting sealed, the external affairs ministry said in a statement, "This agreement is a reflection of the strategic partnership between India and Japan and will pave the way for enhanced cooperation in energy security and clean energy." External affairs ministry spokesperson Gopal Baglay also told reporters, "The agreement seeks to promote full cooperation between the two countries in the development and uses of nuclear energy for peaceful purposes on a stable, reliable and predictable basis."
The deal allows Japan to export nuclear technology to India, making New Delhi the first non-NPT signatory to have such a deal with Tokyo. The Non-Proliferation Treaty or NPT, is an international treaty whose objective is to prevent the spread of nuclear weapons and weapons technology, to promote cooperation in the peaceful uses of nuclear energy
There was political resistance in Japan — the only country to suffer atomic bombings during World War II — against a nuclear deal with India, particularly after the disaster at the Fukushima Nuclear Power Plant in 2011.
Japan is a major player in the nuclear energy market and an atomic deal with it will make it easier for US-based nuclear plant makers Westinghouse Electric Corporation and GE Energy Inc to set up atomic plants in India as both these conglomerates have Japanese investments.
Economic Times reports that Japan will also assist India in nuclear waste management and will undertake joint manufacturing of nuclear power plant components under the 'Make in India' initiative.
Other nations who have signed civil nuclear deals with India include the US, Russia, South Korea, Mongolia, France, Namibia, Argentina, Canada, Kazakhstan and Australia.
The news comes just months before Abe's visit to India. According to the Japan Times, Abe will visit India in September to attend a ceremony for a high-speed rail link using Japanese bullet train technology. 
With inputs from agencies
World
In his departure statement ahead of his visit to Japan from 23 May, Modi said during his visit he will hold a bilateral meeting with US President Joe Biden, and continue dialogue on regional developments and contemporary global issues
Photos
Biden, making his first trip to Asia as president, flew from South Korea into Yokota Air Base outside Tokyo, where he will meet with the prime minister and emperor on Monday, as well as unveil a US-led multilateral trade initiative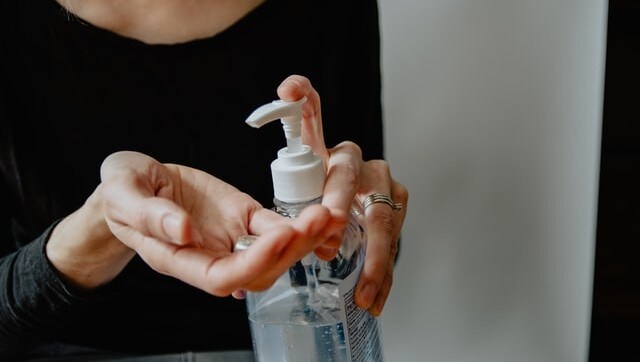 World
Competition organisers for a girls' 5,000-metre walking race held in central Japan's Yamanashi mistakenly poured the sanitiser into cups and placed them at a drinks station for sportspersons