India issues 15th note verbale to Pakistan foreign ministry on continued harassment of its officials in Islamabad
India issued yet another diplomatic note to Pakistan protesting continuing incidents of 'harassment and intimidation' of its officials in Indian mission in Islamabad, government sources said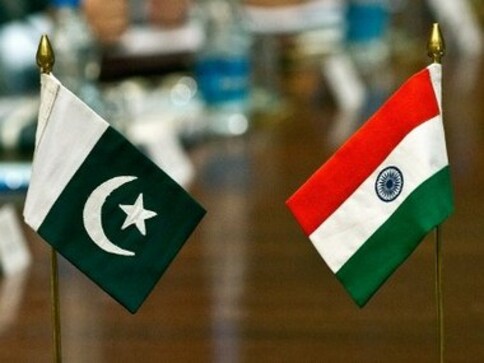 New Delhi: India on Tuesday issued yet another diplomatic note to Pakistan protesting continuing incidents of "harassment and intimidation" of its officials in Indian mission in Islamabad, government sources said on Tuesday.
The note, which was 15th such communication in less than three months, specifically mentioned tailing of the vehicles of India's deputy high commissioner, a military attache, air attache and naval attache on Tuesday.
The vehicles were aggressively tailed on motorcycles in close proximity within a threatening distance, while coming from residence to Chancery and going back from Chancery to residence, they said.
The sources said staff members of the high commission received unsolicited and objectionable calls from Pakistan registered numbers on their phones five-six times since Monday.
They said another diplomat of the mission, who was going to Australian High Commission for a meeting, was aggressively followed by two people in a Mehran Suzuki car.
"We have requested Pakistan to immediately investigate all these incidents and direct the relevant authorities to ensure that such incidents do not recur. Results of the investigations may kindly be shared with the High Commission," said a source.
The note verbale was sent on Tuesday to Pakistan Foreign Ministry by the High Commission.
The sources said the website of the High Commission of India continues to be intermittently blocked and it is causing inconvenience and has affected the normal functioning of the mission.
They said such incidents of harassment, intimidation and threats to the physical security of diplomats and officials are in violation of the Vienna Convention on Diplomatic Relations of 1961, and a threat to the security and safety of the personnel of the High Commission of India.
Pakistan has also been accusing India of harassing its diplomats and releasing videos of alleged intimidation of its officials. However, the veracity of these videos could not be ascertained.
Islamabad has also called its High Commissioner to India back home for consultations on the issue.
World
Addressing a media briefing, FO spokesperson Asif Iftikhar said that the country will pursue all avenues to defeating the scourge of terrorism and ensure the attainment of peace and stability in the region
First Cricket News
The PCB chairman Ramiz Raja had in principle agreed to a 25 to 30 per cent increase in the monthly retainers of the players who will be given contracts.
World
Thousands of Chinese personnel are working in Pakistan on a host of projects being carried out under the aegis of the CPEC