India has raised H-1B and L1 visa issues 'very strongly' with United States, says Suresh Prabhu
India has 'very strongly' raised the issue of H-1B and L1 visas with the United States, Union minister Suresh Prabhu said on Saturday,
Washington: India has "very strongly" raised the issue of H-1B and L1 visas with the United States, Union minister Suresh Prabhu said on Saturday, asserting that the American economy will find it difficult to cope with the reality as it has been immensely benefited by Indian IT professionals.
The US has tightened the norms for issuing the most sought-after H-1B and L1 visas in line with the Trump administration's goal to protect American workers from discrimination and replacement by foreign labour.
In a new directive, the Trump administration this week made it more difficult for the renewal of H-1B and L1, popular among Indian IT professionals, saying that the burden of proof lies on the applicant even when an extension is sought.
Under the current US rules, Indian IT professionals working in the US on H-1B visas do not get back their hard-earned contribution to social security, which runs into at least more than USD 1 billion per annum.
"We raised very strongly the issue of Indian professionals and H-1B and L1 visa issues," Prabhu said after the first US-India bilateral Trade Policy Forum (TPF) under the Donald Trump administration which was also attended by US Trade Representative Robert Lighthizer.
"We explained to them that we are not raising this issue because Indians will find it difficult to come because US economy itself will find it difficult to cope with the reality because the US has immensely benefited by IT professionals penetrating into the market by offering services that has improved their productivity," Prabhu said.
Batting for Indian IT companies, he also strongly raised the issue of totalisation.
"I hope they will look into the issue," Prabhu said, as he pointed out towards the issue of mismatch between US visa and US social security regimes, wherein Indian professionals making social security contributions do not receive their due benefits upon their return to India.
Meanwhile, the US and India have also agreed to address the issue of trade deficit by increasing and diversifying bilateral trade, the minister said as he sought to ease of procedures for export of mangoes and pomegranates to the US.
Taking note of America's concern on price controls on medical devices, Prabhu, during his meetings with Lighthizer on Thursday, encouraged US companies to take benefit of the "Make in India" policy and establish manufacturing facilities in India which would considerably bring down the cost.
During the inaugural India-US Commercial dialogue, US Commerce Secretary Wilbur Ross stressed on the need to increase bilateral trade between the two countries to address the issue of trade imbalance, a point which keeps on popping up in the remarks of US President Donald Trump.
Reducing imports from India is not an option, Ross was quoted as saying by Prabhu.
"The commerce secretary clearly said that trade deficit is an issue, but not by reducing imports from India but promoting more exports from the US to India which is absolutely a very positive and an extremely forward-looking idea, which we welcome," Prabhu told reporters at the conclusion of his two-day visit to Washington DC.
In the next few years' time, India would actually be able to buy more from the US.
India has started buying crude oil from the US, he said, adding that there is great potential for the United States in the fast-expanding aviation market in India.
Indian aviation companies such as Spicejet and Jet Airways have placed orders for over 300 aircraft worth several billions of dollars.
As American companies shift their manufacturing base from China to the US, this would also result in more American export to India, Prabhu said.
He said that the two countries have agreed to work on the issue of poultry, pork and intellectual property right.
"We already have made some substantial progress," he said. Acknowledging that there is a very strong issue on medical devices, Prabhu said he explained to his American counterpart that public health is a priority issue for the Indian government.
"This is something we would have to balance between the commercial interest and the larger public interest," he said, adding that there is a review due early next year, during which concerns of the US would be relayed back to the reviewers.
Prabhu said that his meetings have yielded very positive results in removal of barriers in export of Indian mangoes to the US.
While the US market was opened up for Indian mangoes during the tenure of former president George W Bush, in reality it has been tough because of the tough irradiation procedure adopted by the US, which not only makes its very expensive, but is also time consuming.
India has been demanding that pre-clearance be transferred to Indian National Plant Protection Organisation, which is well equipped and trained to do the necessary inspection and meet the US standards.
"Of course, you should get pomegranates and table grapes also," Prabhu said, referring to the progress made in removing hurdles towards export of these products to the US.
Prabhu said India has sought cooperation from the US in certain technology sectors like artificial intelligence, electric vehicles, and aviation.
While acknowledging significant areas of progress in the commercial relationship, Prabhu and Ross shared candid feedback on a range of market access issues that can be addressed to expand trade and investment opportunities.
Ross highlighted the potential to enhance trade by lowering tariff and non-tariff barriers and committing to the use of international standards.
While recognising the reforms that India has undertaken to simplify tax and bankruptcy procedures for the industry, he indicated that greater effort in this direction would ensure a more meaningful and balanced trade relationship.
Prabhu appreciated the growing strategic and economic relationship between India and the US.
Emphasising the liberalisation measures undertaken in India, he reaffirmed his government's commitment to making India a favoured investment destination.
While responding to US concerns on price controls on medical devices, Prabhu mentioned about the need to bring about a balance between providing optimum medical facilities and affordable health care to its citizens.
India desires to address the concerns of providing healthcare to its citizens at reasonable costs and balancing it with the need to introduce high-end technology, he said as he encouraged American companies and manufacturers of medical devices to establish manufacturing facilities in India.
He also pointed out that the draft pharmaceutical policy addresses many of the US concerns and sought comments from industry stakeholders on the draft policy.
World
Australia's submarine upgrade was a response to China's takeover of the South China Sea, aggressive bullying of Australia and intimidation of Japan and Taiwan, said Peter Jennings.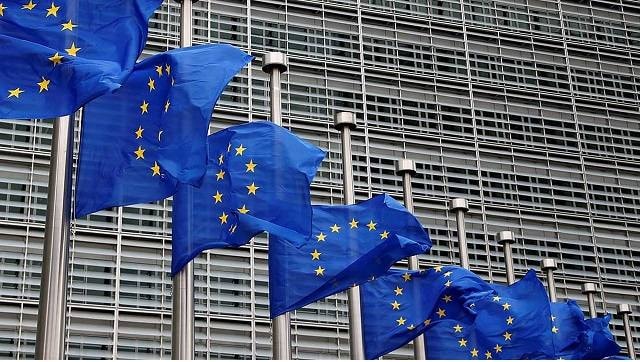 World
The US government on Monday announced that starting 1 November, it will lift the pandemic travel ban on all air passengers who are fully vaccinated and undergo testing and contact tracing.
World
Iraq has seen its historical artifacts looted for decades, including since the US invasion in 2003