India-China standoff ends in Ladakh's Chumar sector after Xi-Modi talks
Chumar had become a flash point during the fortnight long stand-off last year in Daulat Beg Oldie (DBO) last year as the Chinese side had objected to overhead bunkers erected by the Indian side.
Leh/New Delhi: India and China have finally ended their standoff today in the Chumar area in Northeast Ladakh although Chinese troops were earlier reported to have stepped up their presence in the wee hours this morning, camping at three places in the Indian territory and refusing to vacate.
According to a NDTV report, the standoff has cooled down and both sides have backed off.
Official sources said during the standoff helicopters regularly air dropped food packets for the Chinese People's Liberation Army(PLA) personnel numbering around 600 at the three areas in Chumar, 300 km east of Leh.
The sources said both the Indian and Chinese armies maintained a distance of 200 metres from each other during the standoff in Demchok and Chumar which had somewhat cast a shadow on today's summit talks between Prime Minister Narendra Modi and visiting Chinese President Xi Jinping in New Delhi.
India also rushed reinforcements to the area and were not allowing the Chinese troops to proceed further and also asking them to retreat to their side.
Sources said that neither side has asked for a fresh Flag Meeting following the incident in Chumar which has been an epicentre of heightened activities of the Chinese army who were making repeated attempts to enter through this area.
According to sources, the Chinese side pushed in more troops before the break of dawn with more banners asking the Indian Army to leave the area. Chinese helicopters were seen hovering at least thrice during the day air dropping food packets for its troops, they said.
The Chinese side had been constructing a road on their side of LAC but on Sunday, its workers entered into Indian side to carry on the construction.
This was objected by the Indian side as Chinese workers were making assertions that they have instructions to build a road upto Tible, five kilometres deep into Indian territory, the sources said.
The Indian Army asked the Chinese workers to leave as otherwise they would face prosecution under Indian laws of entering into the country illegally.
However, during the intervening night of Sunday and Monday, nearly 100 Indian soldiers were reported to have been encircled by 300 Chinese PLA men after which a face-off started and continues till date.
The two sides have held two flag meetings so far which included a marathon discussion yesterday that continued for several hours and remained inconclusive.
Meanwhile, the stand-off in Demchok where Chinese nomads—Rebos—had pitched their tents continued. The incursion in this area is nearly 500 metres deep into Indian territory, the sources said.
Chumar, the last village in Ladakh area bordering Himachal Pradesh, has been a bone of contention with China claiming it to be its own territory and has been frequenting the area with helicopter incursions almost every year.
In 2012, the PLA dropped some of its soldiers in this region and dismantled the makeshift storage tents of the Army and ITBP.
The area is not accessible from the Chinese side whereas the Indian side has a road almost to the last point on which the Army can carry loads up to nine tonnes.
Chumar had become a flash point during the fortnight long stand-off last year in Daulat Beg Oldie (DBO) last year as the Chinese side had objected to overhead bunkers erected by the Indian side.
As part of an agreement reached at the flag meeting to end the stand-off from April-May 2013 at DBO, the Indian side had to dismantle some overhead bunkers in Chumar.
Again, Chumar witnessed Chinese troops walking away with an Army surveillance camera on 17 June which was meant for keeping an eye on the PLA troops patrolling there. The same camera was returned after a few days.
During winter this year, Chinese soldiers attempted to enter this area riding on horses. The area witnessed frequent incursion attempts by the Chinese troops who had also adopted 'assertive posturing'.
PTI
Find latest and upcoming tech gadgets online on Tech2 Gadgets. Get technology news, gadgets reviews & ratings. Popular gadgets including laptop, tablet and mobile specifications, features, prices, comparison.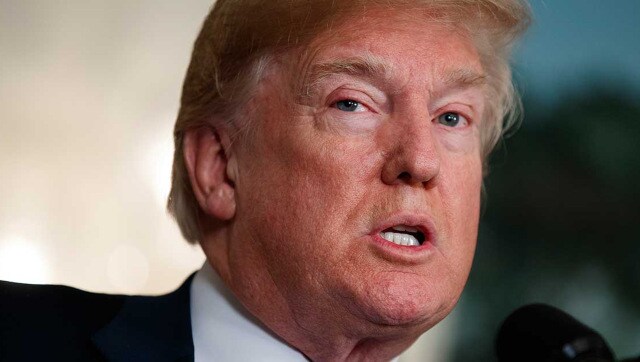 World
The United states is talking to both India and China to help them resolve their ongoing border tensions, President Donald Trump said on Saturday.
India
Narendra Modi reached Ladakh early in the morning and is being given a joint briefing by the Indian Army, Indian Air Force and the Indo-Tibetan Border Police (ITBP) at one of the forward locations in Nimu
India
Modi had 115 posts on Weibo, and it was decided to manually delete them and after much effort, all the posts have now been removed, sources told PTI.