India-China border row: State-run Global Times calls for war, 'second lesson for forgetful India'
An editorial in the English langauge daily Global Times urged China to 'teach India a second lesson', in an apparent reference to the 1962 Indo-Sino war.
A day after China said that it would safeguard its security interests at "any cost" as its sovereignty was "indomitable", amid a standoff with India in the Sikkim sector, China's state-run media yet again fired a fresh salvo at India on Monday. An editorial in the English language daily Global Times urged China to "teach India a second lesson", in an apparent reference to the 1962 Indo-Sino war.
Chinese defence ministry spokesman Wu Qian on Monday maintained China's hardline stance on the issue. Wu told a media briefing that the willingness and resolve of China to defend its sovereignty was "indomitable". Wu made this assertion ahead of this week's National Security Advisors' (NSA) talks to resolve the standoff.
Meanwhile, the opinion-editorial, written by John Gong, a professor at the University of International Business and Economics, accused India of transgressing China's borders and trying Chinese people's patience in the ongoing standoff.
The article in the Global Times backed Chinese Consul General in Mumbai, Liu Youfa, who had urged Chinese troops to capture Indian soldiers, allegedly camping inside Chinese territory, and kill them. Liu had told state-run CCTV:
"According to what I understand of international law, when people in uniform get across the border to move into the territory of the other side, they naturally become enemies who will have to face three consequences: First, they can go out voluntarily, or they may be captured or when the border dispute should escalate, they may be killed."

Rubbishing India's concerns over China's road construction along the Sikkim-Bhutan-China tri-junction posing a threat to India's strategic instrests, the editorial said that China was not bothered about the the Chicken's neck which connects North East India to the rest of the country.
The editorial added that China was concerned about improving its own road connectivity in the border areas and not bothered about the quality of road in India.
Bhutan, which has no diplomatic ties with China, is also a party to the dispute as the Doka La area comes under its territory. However, the editorial dismissed Thimpu as New Delhi's "vassal" and "protectorate".
Reiterating China's claim over Doka La, the editorial, while toeing the government's line, slammed India for using road construction as an excuse to "invade" China.
The language became more and more acerbic in the latter half of the editorial where it accussed India of harbouring Dalai Lama in order to launch terror attacks in China.
"Underneath the Dalai Lama's façade of peace, there lies a trace of violence at least half a century old. Immediately after he fled to India in 1959, the Dalai Lama became the CIA's henchman in engaging in a terrorist guerrilla war on China" the editorial read.
Warning India to not take China lightly, the editorial stated that Beijing is not Bhutan or Sikkim, where it claimed India's "hegemonic tactics" will work. In fact, the editorial mentioning Sikkim with Bhutan, came as a surprise as China had already recognised India's sovereignity over Sikkim in 2003.
Blaming India for transgressing China "on behalf" of Bhutan, the editorial claimed that Indian troops entered Doka La through China's border with Sikkim.
The editorial then warned India that China too can enter Jammu and Kashmir on Pakistan's behalf. Urging China to remind India of the 1962 war debacle, the editorial said that New Delhi's bravado was never backed by substance when it came to taking on China's military might. In the two week-long war, the Chinese army invaded India and marched up to the Brahmaputra before unilaterally withdrawing to the pre-war borders.
This is not the first time that the Chinese media has taken the liberty of raising a war hysteria over the ongoing bedlam in the border area of Sikkim. While the stalemate continues, Chinese media, and especially Global Times, have come out with several scathing op-ed which ratcheted up its rhetoric against India. Global Times, warned that Beijing may support "pro-independence appeals in Sikkim" if New Delhi did not stop pursuing "regional hegemony" through the border face-off.
"In the past, China was wary of India playing the Dalai Lama card, but this card is already overplayed and will exert no additional effect on the Tibet question. But if Beijing adjusts its stance on India-sensitive issues, it could be a powerful card to deal with New Delhi," the paper wrote in an article titled China can rethink stance on Sikkim, Bhutan. Global Times, a hardline, party-run tabloid published by the official People's Daily known for its hawkish views, published more than one opinion-editorial pieces, which not only takes almost warlike stance against New Delhi, but it also warns India's political leadership on many instances and advices New Delhi on its foreign policy as far as Beijing is concerned.
Read articles here, here, here and here.
With inputs from IANS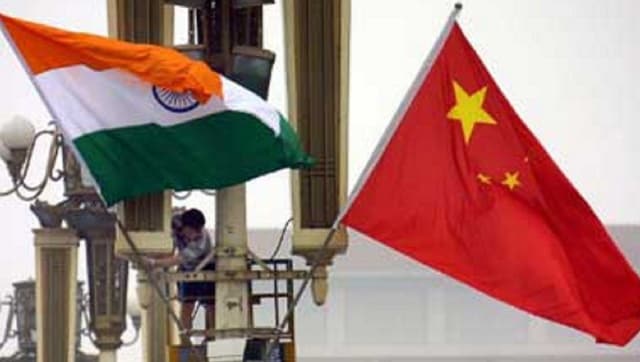 India
China's exports to India from January to December rose 46.2 percent to $97.52 billion, while India's exports to China grew by 34.2 percent to $28.14 billion
World
The coastal city of Zhuhai said late Friday Omicron had been detected in one mildly ill and six asymptomatic patients. Mass testing was launched due to a case in a neighbouring city
World
Releasing the study, a State Department statement called again on Beijing "to cease its unlawful and coercive activities in the South China Sea."