India, Canada resolve to work together against Sikh militant outfits, terrorist groups like JeM, LeT
India and Canada resolved to work together to neutralise the threats emanating from Sikh militant outfits Babbar Khalsa International and the International Sikh Youth Federation along with LeT and Pakistan-based Jaish-e-Mohammed
New Delhi: India and Canada on Friday resolved to work together to neutralise the threats emanating from Sikh militant outfits Babbar Khalsa International and the International Sikh Youth Federation along with LeT and Pakistan-based Jaish-e-Mohammed.
This was announced in the 'Framework for Cooperation between India and Canada on Countering Terrorism and Violent Extremism' document, released after extensive talks between Prime Minister Narendra Modi and his Canadian counterpart Justin Trudeau.
The document, which was finalised by India's national security advisor and national security and intelligence advisor of Canada, also said that any acts of terrorism are criminal and unjustifiable regardless of their motivations, whenever, wherever and by whomsoever, they are committed.
"They recognised the urgent imperative to disrupt recruitment, terrorist movements and the flow of foreign terrorist fighters, address the threat posed by cross-border and state-sponsored terrorism, stop sources of terrorist financing, dismantle terrorist infrastructure and prevent the supply of arms to terrorists and counter violent extremism and radicalisation to violence," the document said.
The top security officials of the two countries also emphasised the need to deny operating space to terrorist and violent extremist groups.
"They committed to work together to neutralise the threats emanating from terrorist groups such as al-Qaeda, IS, the Haqqani Network, LeT, JeM, Babbar Khalsa International, and the International Sikh Youth Federation," it said.
While Babbar Khalsa International, or better known as Babbar Khalsa, is a Sikh militant organisation now based in Lahore, Pakistan, and reportedly operates in Canada, Germany, the UK and some parts of India, the International Sikh Youth Federation is a proscribed organisation that aims to establish an independent homeland for the Sikhs of India in Khalistan.
As multi-cultural, diverse, pluralistic societies, committed to democratic principles, human rights and the rule of law, India and Canada recognise the grave challenges posed by terrorism, violent extremism and radicalisation, it said.
The two sides reaffirmed the shared resolve to combat terrorism and violent extremism in all their forms and manifestations.
The security officials reviewed the ongoing collaboration between the law enforcement and security agencies of both countries and resolved to step up their bilateral cooperation under the supervision of the National Security Advisor's Dialogue, the Joint Working Group on Counter-terrorism and the Experts' Sub-Group.
To this end, they committed to further develop exchanges and facilitate effective cooperation in the fields of security, finance, justice, and law enforcement, including, where appropriate, at the operational level.
"India and Canada have agreed on this Framework for Cooperation on Countering Terrorism and Violent Extremism (the framework), the objective of which is to facilitate effective cooperation between law enforcement and security agencies and legal and policy practitioners," the document said.
The framework is based on fundamental respect for the sovereignty, unity and territorial integrity of India and Canada.
The framework consists of institutionalised cooperation between India's National Security Council and the office of Canada's National Security and Intelligence Advisor, and regular exchanges and coordination between India and Canada. It will be guided by the joint National Security Advisor's Dialogue.
The national security advisor of India and the national security and intelligence advisor of Canada further acknowledged their partnership and commitment to strengthen cooperation in counter-terrorism capacity-building and to contribute to international efforts through the UN mechanisms and initiatives as well as groupings such as the Global Counterterrorism Forum, the Financial Action Task Force, and the G-20.
Find latest and upcoming tech gadgets online on Tech2 Gadgets. Get technology news, gadgets reviews & ratings. Popular gadgets including laptop, tablet and mobile specifications, features, prices, comparison.
India
Militants opened fire on security forces outside Sringar, resulting in injuries to two army personnel. The injured soldiers were rushed to a military facility in the nearby Shariefabad camp where they passed away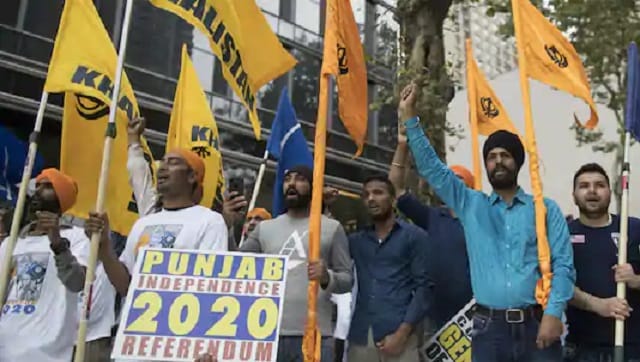 India
There's been no time in our recent history when it has been more important to have a genuine conversation on what went wrong in Punjab, and why — but that would take real courage, something which comes a lot less easily than outrage
First Cricket News
The 20-year-old cricketer, who also turns out for Delhi Capitals in the Indian Premier League, confirmed the news on social media.