India busting Pakistan spy racket: Here's why Islamabad will soon retaliate with similar allegation
India-Pakistan script is running true to form. When relations between the two South Asian neighbours dip, apart from heavy firing across the LoC, both countries let loose a diplomatic blitz and a dirty match ensues.
India-Pakistan script is running true to form. When relations between the two South Asian neighbours dip, apart from heavy firing across the LoC, both countries let loose a diplomatic blitz and a dirty match ensues. When things are really bad, expulsion of diplomats or staff takes place, usually on charges of spying. In better times, the officer or staffer concerned would be quietly asked to leave without the general public coming to know about it.
Countries do spy on each other. Even allies keep a watch. There was a furore when it was found that German Chancellor Angela Merkel's phone was tapped by the US National Security Agency in 2015. The investigations were quietly dropped. Today, India expelled a Pakistani staffer, claiming he is an ISI agent and was caught red-handed receiving documents from his Indian contacts. Tomorrow, Pakistan will likely reciprocate. Some hapless staffer in the Indian High Commission in Islamabad will be picked up and be asked to leave. He will be dubbed a RAW agent.
The protocol of expelling spies between rival countries is not confined to India and Pakistan, reciprocity is followed across the world. In fact it is part of international practice. In the days of the Cold War America and the former Soviet Union would do this regularly. All diplomatic missions across the world have one or two people from the intelligence agencies and host countries know their identity.
Expelling alleged spies to score a point is a common practice during periods of tension between sovereign nations. How serious are the charges of the Delhi police busting a spy ring operating out of the visa section of the Pakistan High Commission, which extends to a well knit circle extending up to the Rajasthan border, is difficult to gauge without knowing all facts.
In 2003, when India-Pakistan ties had reached a nadir after Indian Parliament was attacked, the NDA government threw out deputy high commissioner, the then acting high commissioner Jalil Abbas Jilani, on charges of handing out bags of money to Kashmiri separatists at Lodhi garden. Strange to think that the senior-most diplomat in the mission had to take on the task of handing money over to the Kashmiri separatists. Could he find no one else in the chancery to do this simple task? He was declared persona non grata and had to leave. He subsequently came back to India several times for talks as Director General of the South Asia Desk in Pakistan and later as foreign secretary of his country. At present, he is Pakistan's ambassador to the US. The case of Jilani and the Kashmiri separatists continued for a while and stopped when ties got warmer, raising the question about the seriousness of such allegations. The fact that the Jilani episode happened at a time when Indian and Pakistani armies massed on the border, point to other motives behind the accusations against Jilani.
But in the current case, Delhi police are hinting that some employees in the Pakistani mission were under scrutiny since last year after a spy ring, associated with Pakistan's intelligence, was exposed and five people were arrested.
Ever since the unrest in Kashmir, followed by the Uri attack , India and Pakistan have been at loggerheads. Both countries have used all their resources to tarnish the other's image. After the brutal attack on the police academy in Pakistan's Quetta, where nearly 60 cadets were killed, US ambassador to Pakistan David Hale, has been briefed by NSA Nasser Khan Janjua. He was told that the Quetta attackers came from Afghanistan, and the terrorists were helped by both the Afghan and Indian intelligence agencies. This will be reiterated time and again to the international community by Pakistani diplomats.
The international community has been more accepting of India's complaints — considering the US and Nato allies have experienced Pakistan army's double standards on terror. Though individual nations, including Muslim countries, have all condemned the Uri terror attack, Pakistan's complains regarding the "human rights violation" in Kashmir has not found many takers.
Though most nations have not condemned New Delhi, the Organisation of Islamic Countries, which recently met in Uzbekistan, has done so. This 57-member group comprising of Muslim nations, of which Pakistan is an important member, has passed a resolution on Kashmir and incidents human rights violation.
"But this is nothing new," said Dilip Sinha, a former diplomat, who had also served as joint secretary for Pakistan and Afghanistan–Iran division. "The OIC members may all be Islamic nations but there is little that bind them together. It is easy for Pakistan to bring in a resolution on Kashmir and get it passed. They have always done it, but it really has little effect," Sinha added.
Though both Saudi Arabia and UAE had condemened the terror attack in Uri, they went along with the Kashmir resolution tabled by Pakistan. It may be recalled here that New Delhi has gone out of its way to cultivate good relations with Gulf countries and had succeeded in getting wanted terrorists who were hiding in these nations. It is difficult for these countries to turn their backs on a Kashmir resolution, considering the group is devoted to looking after the rights of Muslims across the world.
India reacted stongly to the OIC. "We note with extreme regret that the OIC has again chosen to comment on India's internal affairs during the 43rd Session of the Council of Foreign Ministers held in Uzbekistan on 18-19 October 2016," the Indian foreign ministry spokesman Vikas Swarup said in a statement.
"Certain resolutions adopted at the conclusion of the session contain factually incorrect and misleading references to matters internal to India, including the Indian state of Jammu and Kashmir, which is an integral part of India. We outrightly reject all such references," Swarup said. He went on to say that the OIC had no ``locus standi'' to comment on India's internal affairs. This has been India's consistent point everytime the OIC makes a statement on Kashmir.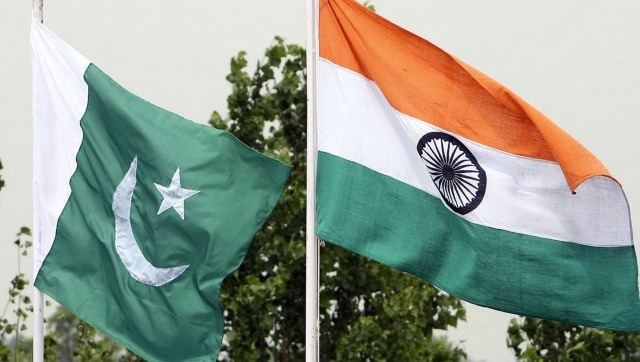 India
India's strong response came after Islamabad's envoy to the UN raked up the issue of Jammu and Kashmir and spoke about the late pro-Pakistan leader Syed Ali Shah Geelani in his remarks to the General Assembly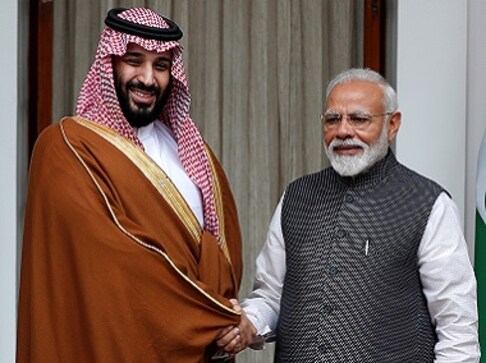 World
India's ties with Saudi Arabia, one of the world's leading oil producers and host to nearly three million Indians, have generally been on an upswing
World
This is a dramatic setback for Guinea, where many had hoped the country had turned the page on military power grabs.