India begins final negotiations for S-400 Triumf air defence system: Missiles can reach Pakistan, Tibet air bases
The Centre has begun final negotiations to buy Russia-built five advanced S-400 Triumf air defence missile systems for Rs 39,000 crore.
The Centre has begun final negotiations to buy Russia-built S-400 Triumf air defence missile systems for Rs 39,000 crore, The Times of India reported on Monday. According to the report, the government wants to operationalise the deal by the end of FY2018-19. If the deal is inked, it will be one of the biggest arms contract with Russia, added the report.
The deal was first approved the Ministry of Defence's Defence Acquisition Council (DAC) in December 2015, just days before Prime Minister Narendra Modi visited Russia. If the deal goes through by the end of the financial year, India will be the second buyer of the missile system after China, which concluded the deal with Russia in 2014.
Once the deal is finalised, the first of the five air missile defence systems will be delivered to India immediately while the associated battle-management systems will be delivered after two years of the deal being inked, The Times of India report said.
All five missile systems will be in India's possession in 54 months, the report quoted a source in the defence ministry as saying.
A major plug in India's air defence
India has over eight lakh square nautical miles of airspace, of which nearly 35 percent is under military control. With two nuclear-armed neighbours, India faces the constant threat of air attacks.
An air defence system detects, tracks and destroys hostile strategic bombers, stealth fighters, spy planes, medium-range and cruise missiles as well as drones at a range of up to 400 kilometres and altitude of 30 kilometres.
According to a Business Today report, the S-400 missile systems has a tracking range of 600 kilometres, while it can engage up to 36 targets at one time. Compared with its predecessor, the S-300, the S-400 has a 2.5 times faster firing rate. Hence, reports consider it to be the most modern, air defence system in the Russian arsenal.
According to reports, the missile system can be used against Pakistan's short-range nuclear missiles, Nasr. Nasr missiles are specifically designed to counter India's "cold start" strategy against Pakistan. With S-400 missiles in India's armoury, the air bases of Pakistan and China's Tibetan bases come under striking distance.
Other missile shields for India
Akash, India's indigenously-built air defence system, is a medium-range Surface-to-Air missile system. Built by the Defence Research and Development Organisation (DRDO), these missiles have a range of 25 kilometres. The first batch of the Akash missiles was inducted by the Indian Army in May 2015. The missile was formally inducted into the IAF in July 2015.
The two other major air defence systems with India are Spyder and Barak 8. While Spyder has a range of just 15 kilometres, Barak 8, a joint project of the DRDO and the IAI, has a longer range of at least 70 kilometres.

Missile defence systems in other countries
South Korea
Always facing a nuclear threat from its northern neighbour, South Korea has the Korean Air and Missile Defense (KAMD) system to safeguard itself from a nuclear missile strike. The missile system consists of US Surface-to-Air patriot missiles and indigenous M-SAM (Cheolmae) medium-range missiles. The M-SAM missiles are expected to be deployed on a large scale from 2019.
Japan
According to the Wall Street Journal, Japan has the most sophisticated air-defence missile systems after the US. Japan has the Patriot Advanced Capability-3 surface-to-air missile defence systems. These were acquired to destroy any ballistic missile that enters the Japanese air space. These missile systems compliment the sea-based standard missile 3 system.
Pakistan
In 2017, Pakistan inducted the Chinese-built LOMADS LY-80, which is a low-to-medium range air defence system. Ary News reported that the LY-80 can intercept very low-flying targets at a distance of up to about 40 kilometers. The Pakistan Army also inducted the short-range HQ-7B missile system in 2015, which is China's copy of the French-made Cartole surface-to-air defence system.
China
Since the 1990s, China has been developing its air defence missile systems. Some of the major air defence systems under China's control are HQ-9, which has a range of at least 200 kilometres and the 50-kilometre range HQ-12 missile system. In addition, China has had close defence ties with Russia which has helped it acquire several Russian models of air defence systems.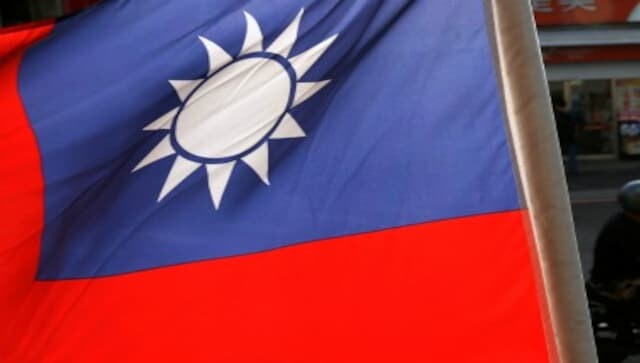 Sports
Initially neither Taiwan nor Chinese Taipei — the name used for the island in international sports events — were listed on the Hayya online portal as options, and officials said Taiwanese fans might be labelled as Chinese.
World
North Korea already has thousands of conventional weapons aimed at South Korea and the nearly 30,000 US forces stationed there, but moving its short-range nuclear missiles to the border would be the clearest sign yet that Kim Jong-Un is looking to use his nuclear weapons to threaten his neighbouring
World
Western countries like US and Europe have pledged to cut down energy imports from Russia. However, China's oil imports from the country have jumped by 55 per cent according to customs data.