India astutely keeps distance from OBOR: Here's why CPEC carries major risks for Pakistan
The China-Pakistan Economic Corridor (CPEC) is a cardinal subset of China's larger One Belt One Road (OBOR) initiative
The China-Pakistan Economic Corridor (CPEC) is a cardinal subset of China's larger One Belt One Road (OBOR) initiative. It is in fact an aggregation for various infrastructure projects surrounding the establishment of rail and road communication links between Gwadar on Pakistan's Makran coast to Kashgar in China's Xinjiang province. As expounded by the Government of Pakistan's CPEC website: 'It is a framework of regional connectivity. CPEC will not only benefit China and Pakistan, but will have positive impact on Iran, Afghanistan, India, Central Asian Republic, and the region'.
The expectations elucidated are the enhancement of geographical linkages having improved road, rail and air transportation system with frequent and free exchanges of growth and people-to-people contact, enhancing understanding through academic, cultural and regional knowledge and culture, activity of higher volume of flow of trade and businesses, producing and moving energy to have more optimal businesses and enhancement of cooperation by a win-win model will result in a well-connected integrated region of shared destiny, harmony and development.
CPEC projects
Projects under the CPEC are grouped, from an essentially funding perspective, into Chinese-financed projects and those funded by Pakistan's own Public Sector Development Programme (PSDP). There are presently 67 projects officially listed by Pakistan as CPEC projects, of which 46 are Chinese-financed. The initial estimated cost of execution of these is $46 billion that will increase considerably as additional projects come to be included under the CPEC.
These projects relate to energy, infrastructure (road and rail) development, aside from Gwadar-specific projects and OFC connectivity projects. The 24 energy projects are a major thrust area of the CPEC. Of these, 12 are coal-based, three hydro and the rest are wind and solar power projects, and transmission lines. Several of these are early harvest projects with ambitiously short timelines for execution.
The approved roadway projects pertain to reconstruction of the Karakoram Highway, the Peshawar-Karachi Eastern Alignment, besides several sections of the Western Alignment that passes through the sensitive province of Balochistan. Railway projects include rebuilding the aging Main Line-1 connecting Karachi to Peshawar and the Havelian Dry Dock. There are twelve projects directly relating to Gwadar Port and townships that form part of the CPEC projects that include the new Gwadar International Airport, construction of breakwaters, dredging of berthing areas and channels, a university, a technical and vocational institute, and a 'friendship hospital'.
Indian objections to CPEC
India's objection to the CPEC is, at the core, a sovereignty matter rooted in principles as the CPEC goes through the Kunjerab pass and the Karakoram Highway which are in Gilgit-Baltistan, an area that is rightfully Indian territory. Formal agreements for a project that passes through its territory is an infringement of sovereignty. The Chinese have however not accepted India's stance terming CPEC as a commercial project that does not target any third party.
On the eve of the ambitious Belt and Road Forum meeting hosted by China from 14 to 15 May, India came out in open opposition against the initiative. Besides the issues of sovereignty and territorial integrity that have been its consistent objections, India also expressed strong reservations over the CPEC that passes through Gilgit-Baltistan, an area integral to India under Pakistani occupation. On the OBOR itself, India's view is that the project is little more than a colonial enterprise, leaving debt and broken communities in its wake and that connectivity initiatives must be based on universally-recognised international norms, good governance, rule of law, openness, transparency and equality.
The Indian statement contains the sentiment that connectivity initiatives must follow principles of financial responsibility to avoid projects that would create an unsustainable debt burden for communities; balanced ecological and environmental protection and preservation standards; transparent assessment of project costs; and skill and technology transfer to help long-term running and maintenance of the assets created by local communities, adding that connectivity projects must be pursued in a manner that respects sovereignty and territorial integrity. The statement in effect finds the OBOR as an economic model to be flawed and one that has potential for grave economic consequences upon the so-called 'beneficiary' nations. India emphasised the example of Hambantota Port in Sri Lanka besides experiences regarding Chinese projects in other nations to caution other nations seeking to be 'beneficiaries'.
Concerns on funding
Serious doubts have been raised, significantly within Pakistan itself, on how CPEC projects are financed and executed, with some analysts even comparing Chinese investment in Pakistan to the East India Company. The question experts have raised is who is the investor who bears the business risk for each project? A large chunk of the money being 'invested' by China into CPEC projects is in the form of plants and heavy equipment and through loans extended on commercial terms and for public sector works on softer terms.
For several projects, the execution itself is by Chinese firms or government entities. Although loans for CPEC projects are backed by a sovereign guarantee of the Pakistan government, those contracted by private entities will remain liable for repayment under the clauses of particular contracts. The sovereign guarantee has, no doubt, facilitated the loan but it also masks for the future risk of accumulated interest liabilities that would rise alarmingly if projects get delayed and might even make the project economically unviable. For a country whose infrastructure is creaking, the infusion of more than a critical mass of funds is so attractive and euphoric that concerns such as project viability are preferably deferred.
Security issues
There are several threats to the CPEC that both China and Pakistan visualise. Gwadar Port is located in Balochistan and Baloch groups are protesting the CPEC as being an engine of exploitation of the resources and environmental degradation imposed by Islamabad with only surface benefits accruing to the locals. Frequent incidents of violence at project locations targeting Chinese executives have caused alarm, necessitating Pakistan to set up a Special Security Division (SSD), comprising 9,000 Pakistan Army soldiers and 6,000 para-military forces personnel for the security of the projects and the individuals working on it.
China's geostrategic gains
The CPEC will help China achieve several of its economic, geopolitical and geostrategic objectives. It will provide China an entry to warm waters of the Indian Ocean through Pakistan as opposed to utilising long Sea lines of communication (SLOCs) on its maritime route, connecting its eastern part to West Asia. It allows China to adopt a 'Look West' policy with the potential for major developments for the future in its connection with Afghanistan, CIS States, Russia and beyond.
Currently, China gets 60 percent of its energy from coal, which has serious environmental hazards. The CPEC provides an excellent oil import route which helps change China's energy mix. In geostrategic terms, it will fortify and exponentially take forward its already long-standing all-weather relationship with Pakistan. China will gain a bird-on-the-perch position to fill the strategic void likely in Afghanistan once NATO troops are withdrawn.
China currently perceives the US Pivot to Asia strategy to be, in effect, the China containment policy with the potential to block its trade routes in case of a confrontation. The CPEC provides a viable and secure alternative in such a contingency.

It is also important to note that the Chinese economy is showing signs of a slowdown. China has realised that exports alone will not sustain the desired economic growth and is shifting focus to increasing domestic consumption. The CPEC holds the prospect of reducing both costs and transit time for Chinese exports.
The Gwadar Port leased to China for a period of 40 years gives it many shipyards, huge storage and cargo-handling facilities. The People's Republic of China will be able to leverage its geostrategic bonds with the Central Asian Republics by facilitating their using of both the CPEC and Gwadar as a trade and economic link to widen their international trade. Also among China's main concerns is the upliftment of economic conditions in the Xinjiang province — home to 10 million Uighur people, mostly Muslims and which has witnessed religious and ethnic tensions. CPEC projects will also complement China's Western Development plan, which includes the neighbouring regions of Tibet and Qinghai.
Pakistan's gains from the CPEC
Foremost among the gains to Pakistan is that the CPEC takes Pakistan-China relations to the next level and concretises the security and strategic alliance between them. Pakistan would have a hold on China's energy jugular, making China's interests abiding and further compel it to support Pakistan's security in its own interests.
Gwadar, as a strategic port being further away from India, will increase Pakistan's strategic depth considerably. The presence of sizable Chinese naval assets on its shores would, in its perception, constrict India's aspiration to emerge as a blue water navy. For Pakistan therefore, CPEC provides a once-in-a-lifetime opportunity to overcome its serious economic challenges compounded by its limited resources and increasing population. It holds the promise of creating thousands of new jobs in construction, transport and trade sectors as also for the security of various projects along the corridor itself.
Economic and industrial zones would be facilitated to come up along the corridor route, providing a boost to its economy. The CPEC will substantially establish and improve a countrywide network of strategic highways, railway lines and telecommunication system and energy projects. The CPEC will also become a bridge that will also connect Pakistan to Central Asia. The corridor would result in transit trade with Central Asian Republics and Afghanistan besides China's Xinjiang province. Pakistan can build an exclusive economic zone and free trade area to maximise the full potential of Gwadar Port.
Pakistan currently faces energy shortfalls of over 4,500 MW on a regular basis with routine power cuts of up to 12 hours per day, which has shed an estimated two to 2.5 percent off its annual GDP. Pakistan's large textile industry has also been negatively affected by several hour-long power cuts. Several of the textile factories in Faisalabad have either closed or facing severe production issues due to power shortages. The CPEC's Early Harvest projects are expected to resolve shortages in power generation by 2018 by increasing Pakistan's power generation capacity by over 10,000 MW that could boost economic growth rates to reach seven percent by 2018.
The economic activity will bring up peace and stability to the restive and backward province in Balochistan, in which Gwadar is located. Better employment, business and trade opportunities, it is hoped would eventually wean youth away from the insurgency. It needs to be emphasised that, from the Chinese perspective, the CPEC is not a charity project. The main purpose of the CPEC is not to uplift or develop certain areas or people of Pakistan, but for secure and stable energy supplies to China and to further its geostrategic objectives.
Pakistan, in effect, has allowed itself into a subsidiary geo-strategic alliance with China but in return would acquire a vice-like grip on the future Chinese supply lines that would pass through its territory. At some future stage, the Chinese may well realise how purposefully, and sharply, their now friendly pet friend can snap back. That is when China will perhaps realise the real worth of the CPEC.
The author is a former bureaucrat and the writer of Rooks and Knights: Civil Military Relations in India. He currently serves as senior fellow at the Centre for Joint Warfare Studies
Find latest and upcoming tech gadgets online on Tech2 Gadgets. Get technology news, gadgets reviews & ratings. Popular gadgets including laptop, tablet and mobile specifications, features, prices, comparison.
World
Trump will go down in history as the Republican president who fulfilled his party's perhaps greatest agenda, one that was thirty years in the making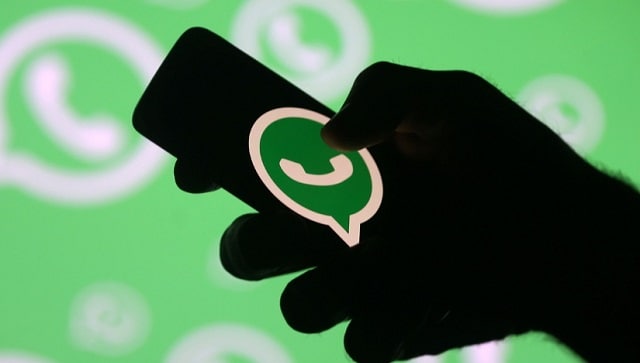 India
With the data collected from WhatsApp, Facebook Inc may establish a monopoly in digital marketing leading to justified concerns from anti-trust activists
Health
As per one of the many conspiracy theories that have gained a footing in Bihar, COVID-19 is a rumour spread by Westerners to ruin India's economy