Umroi: Indian and Myanmar armies will conduct their maiden joint exercise in India's northeastern state of Meghalaya, an army official said on Saturday.
The five-day exercise slated to start on 20 November will be held at the newly-inaugurated state-of-the-art Joint Training Node at Umroi Cantonment, about 25 kilometres from Shillong, the state capital of Meghalaya.
Exercise "IMBAX-2017" is the first-ever military training exercise on United Nations Peacekeeping Operations (UNPKO) between the two nations, being conducted on the Indian soil, according to Defence Spokesperson Lieutenant colonel Suneet Newton.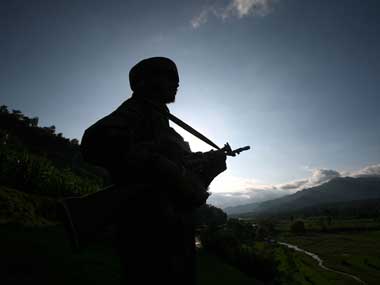 He said 15 officers from the Myanmar Army and 16 officers from the Indian Army shall jointly train for over a period of six days.
Newton said the aim of the bilateral training event is to train the Myanmar delegation for participation in the United Nations Peacekeeping Operations under the United Nations Flag.
"The Indian Army has a rich experience of serving in the UNPKO and during the IMBAX-2017, the focus will be on training the Myanmar Army delegation on the tactics, procedures, expertise, and methodology required by the contingent of the member nations for serving in UNPKO," the defence spokesperson said.
Indian and Bangladesh armies successfully conducted Exercise SAMPRITI at Umroi Joint Training Node on 11 November.
Updated Date: Nov 18, 2017 19:44:15 IST