India aims to open Chabahar Port in Iran by 2019 as part of new transportation corridor to Afghanistan
India-backed Chabahar Port in Iran is expected to be operational by 2019 to act as a transportation corridor to Afghanistan and to offer easy accessibility to CIS countries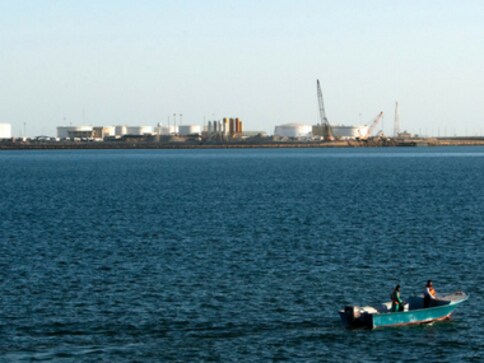 New Delhi: India is trying to make Chabahar Port in Iran operational by 2019, the government said in a statement on Friday, despite a threat of renewed US sanctions against Tehran.
The Indian-backed Chabahar port complex in Iran is being developed as part of a new transportation corridor for land-locked Afghanistan that could potentially open the way for millions of dollars in trade and cut its dependence on Pakistan, its sometimes-hostile neighbour.
The port would offer easy accessibility to Commonwealth of Independent States (CIS) countries, Transport and Shipping Minister Nitin Gadkari said in the statement.
US President Donald Trump's decision to withdraw from a 2015 nuclear deal and penalize financial institutions for doing business with Tehran is clouding Chabahar's viability.
World
The US Department of Justice said it seized and is seeking the forfeiture of $634 million of Guo' Wengui's alleged fraud proceeds from 21 bank accounts, including several at the now-closed Silvergate Bank
World
Just a day after the deadly attack on U.S. personnel in Syria, which Washington blamed on a drone of Iranian origin, sources said a U.S. base in Syria's northeast was targeted with a new missile attack. U.S. officials said there were no U.S. casualties in the incident on Friday
World
The panel, which operates in secret, usually gathers on Monday, Wednesday and Thursday afternoons, leading to speculation that a vote on a historic indictment of a former president was imminent