Independence Day reality check: Manual scavenging kills four in Hyderabad
That the tragedy occurred just 36 hours before the nation turned 70 only emphasises that India@70 is still inside a manhole.
It is a slap on Hyderabad's face. That four men, three of them manhole-cleaning sanitary workers, choke to death in Madhapur — the city's IT area, after inhaling poisonous gases like methane that are usually emitted inside a closed manhole. The fourth man was a Samaritan, cab driver Gangadhar, who saw the trio going in to clean, but not exiting the manhole for a significant amount of time. He lowered himself to rescue them but did not come out alive himself.
Did anyone say Smart City Hyderabad?
That the tragedy occurred just 36 hours before the nation turned 70 only emphasises that India@70 is still inside a manhole. That even seven decades later, India has not been able to give freedom to sanitary workers who have to clean the city's sewage that includes faeces, dead rodents and garbage, manually. It is something that no country that believes in dignity of a human being would do.
You would think that the more progressive part of Hyderabad, that showcases its T-Hub, its start-up ecosystem and software export figures to the world, would move away from this primitive practice of employing men to clean the underbelly of the city. But the tragedy shows that if you scratch the veneer of fake sophistry and gloss, everyone remains logged into the same abominable practice — of treating some men worse than animals.
In this case, like it happens in most cases, the workers did not wear safety gear when they got into the 25 feet deep manhole. They were apparently unskilled labourers, who walked into a deathtrap. The compensation amount of Rs 2.5 lakh that the government has announced is nothing but a way of washing its hands of any guilt.
The Hyderabad Water Board officials say the agency which undertook this cleaning up job had been blacklisted for similar negligence earlier and undertook this task without permission. Bureaucratic speak: To ensure the sarkaar remains unblemished.
Even though the Prohibition of Employment as Manual Scavengers and their Rehabilitation Act 2013 had spoken of eliminating hazardous manual cleaning of sewer and septic tanks and their rehabilitation, the action on the ground has belied the promise. It is almost farcical that only death gets the families of victims some compensation but in case of the workers suffering injuries or infections, there is no social security cover.
In May this year, civil rights activists had petitioned the Government of India and the Telangana government demanding a ban on lowering men into any of the two lakh manholes in Hyderabad. "Hyderabad is home to the largest national flag in India, but we indulge in inhuman and illegal lowering of humans in manholes. Let us lend dignity and security of life to our co-citizens,'' says Lubna Sarwath, civil rights activist.
What exactly does the world inside a manhole seem like? Apart from the excreta, there are broken glass pieces and syringes which can pierce the body and aggressive rodents that can bite. Even though it is mandatory for the contractor to provide the workers with protective gears including gloves, boots, oxygen masks and goggles, either they are not provided or the workers prefer to work without them as they do not get a good grip with gloves. The payment is a meagre Rs 300 to 500 for a day's work.
Ironically, Magsaysay award winner Bezwada Wilson who has spent his life liberating lakhs of manual scavengers in India, was in Hyderabad on the day the city had blood on its hands. "Everyone knows that methane produced in septic tanks and manholes kill. Why did they allow the manual scavengers to go in? Because Dalits are dispensable. As long as their existence does not matter, this will go on,'' said Wilson.
Wilson often talks about how his efforts to get Dalits out of the scourge of manual scavenging by demolishing dry latrines was found attractive by politicians because they found in it a way to woo Valmiki votes. That is what the Dalit word has been reduced to. A melodramatic "shoot me but not my Dalit brethen'' cry from the Prime Minister. Critics would say even that was said in Hyderabad with an eye on Lucknow. Other politicians tried to make capital out of a Rohith Vemula, playing the Dalit card.
The Telangana government plans to erect a 125 feet tall statue of BR Ambedkar in Hyderabad on 14 April next year. Another sham of a homage, to tell the Dalit constituency that their icon matters. Why not spend the money on the statue to buy machines to clean manholes instead, ask activists.
On Independence Day, the Prime Minister will talk about plans to bring in bullet trains into India. Can we also think of mechanised cleaning of excreta so that the divide between the rich and the very poor does not land the latter inside a manhole, while the rich only push the flush and forget it.
This is not the first time workers are dying inside a manhole, cleaning the city's s**t. But they remain mere statistics in the list of those paid compensation.
India@70. RIM. Rest in a manhole.
also read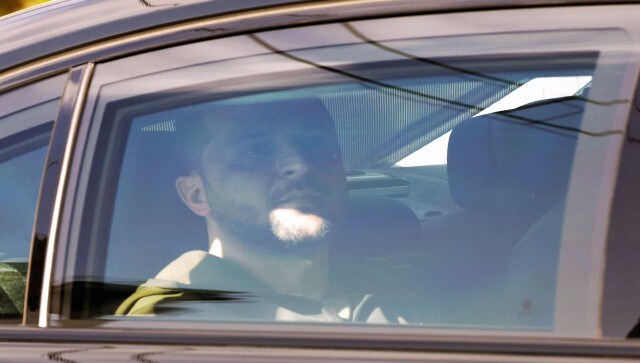 Opinion
Volodymyr Zelenskyy's supporters want him to fight for every inch of territory — and so his 'peace plan' is to fight. Vladimir Putin, if he blinks first, may not survive — so he will continue to fight
Opinion
The US-led West wants India by its side, but only to push the Western interest — just like Zelenskyy's Ukraine. This explains a flurry of anti-India reports emanating from the West aimed at sullying the image of India and pushing for a regime change in 2024
Opinion
With certain electoral acceptance and renewed strategy, the BJP can hold onto the baton of power again in 2024. The local factors and the national-regional coalition is different in every state, and the BJP must work out on this