Increase in crimes against senior citizens in Chennai forces them to shift to retirement homes
Crime statistics, along with regular media reports of crimes against senior citizens has resulted in many senior citizens feeling unsafe in Chennai and Tamil Nadu.
When her husband died 10 years ago, 70-year-old R Padma made a decision to live by herself. She hired a watchman to stand guard outside her house, shifted the bulk of her jewellery to the bank and stayed on in the house in Mylapore where she lived for over five decades. All that changed three months ago when her house was robbed.
Padma had gone to visit her children in the US. She had locked her house, and made sure that the watchman would stay there with his wife to take care of the belongings. When she came back, however, she was shocked to find that her house had been burgled, and her watchman and his wife were nowhere to be seen. "That was when I realised that I would never feel completely safe in my home, and I moved to a retirement community," Padma says. She now lives in a large senior citizen retirement home. "This was never something I ever considered, but I also do not want to live in constant fear for my life and my belongings," she explains.
Like Padma, a number of senior citizens feel vulnerable in their own homes. "Recently, there were three senior citizens who were murdered in their homes. At least two of them were done for gain, which makes me glad that I moved to a retirement home where I feel a lot safer," Padma says.
Recently, the Chennai police have nabbed a security guard and two other men in connection with the murder of a senior citizen, Shanthi, who was found dead in her house in T Nagar on 31 October. Shanthi was one of three senior citizens who were murdered that took place in the space of a week in Chennai.
While these three murders stood out, they are by no means the only crimes against senior citizens in the state. Tamil Nadu has one of the highest populations of senior citizens in the country, with 6.88 lakh senior citizens living alone, according to the 2011 census. In Chennai, 8 percent of the population is over the age of 60. Police estimates reveal that around 6,500 senior citizens live alone in the city. According to National Crime Records Bureau data for 2015, Tamil Nadu accounted for nearly 10 percent of the crimes against senior citizens reported in the country, with 1,947 cases reported. The state also has the second highest number of attempted murders of senior citizens, with a total of 71 cases. Together, Bihar, Tamil Nadu and Maharashtra account for 49.8 percent of all the attempted murders of senior citizens in the country. There have also been 192 cheating cases, the fourth highest in the country. These statistics, along with regular media reports of crimes against senior citizens have resulted in many senior citizens feeling unsafe in the state.
"The recent murders have resulted in a lot of panic among senior citizens.We are all unsure of what we should do," V Chandrashekhar from the Besant Nagar Senior Citizens Group says. Chandrashekhar says he has also faced problems from people who are attempting to take over his house. "There are six flats in my building, and my wife and I are the only owners who still reside here. We have been facing a number of offers and threats to leave our apartment, but we have stood strong," he says.
While the police have stepped up their vigilance, senior citizens are unsure of their effectiveness. Recently, Chennai police commissioner S George announced that all police stations had been directed to collect information about locked houses, and people living alone. Beat officers would then be given a list of places they needed to focus on. "The police would also follow a patta book system to keep track of individuals living alone," he announced at a press meet. The police have also encouraged senior citizens to register with their local police station through the 1253 senior citizen helpline.
One thing that senior citizens need to be careful about is hiring domestic help. "In many cases, we find that it is the servants and security guards that provide important information about the residents. As much as possible, it is important to conduct some kind of background check before hiring new staff," a senior police officer said added.
Since the commissioner's announcement, the 1253 helpline has received around 20 calls a day from senior citizens who wish to register with their local police stations. So far, over 4,600 senior citizens have registered with their police stations. "We are in the process of sending the information to the stations, and verifying that the details are authentic. We will soon send police officers to these houses to collect signatures at least thrice a week," the officer said.
The senior community, however, say that these police initiatives may not be enough. According to P Somasundaram, an 80-year-old from Santhome, he had registered with the local police station around six years ago. "Initially a beat officer would come every day for my signature, but that stopped within three or four months. Since then, there has been nobody visiting my house," he says.
According to Sarah Paul, who runs the Cornerstone retirement community in Neelangarai, safety is one of the main reasons for people to join retirement homes. There has been an increase in the number of these homes in the past couple of years. "There is a constant bustle of activity in these retirement homes, with security guards, maids, nurses and other staff wandering around the facility," she says. Many of the people opt to move out of their homes because it is easier when there are more people with needs similar to theirs. "We also insist that there is no money or jewellery kept on the premises, and we will always lend our residents money in case of emergencies," she says.
Apart from the feeling of safety, 83-year-old MK Venkatnarayanan says a retirement community has a number of advantages. "Diet restrictions, safety and medical needs are all taken care of, and there is a constant sense of companionship with people your age," he says. He lived for seven years at a retirement village in Perungulathur before moving in with his son. "Many of my friends have moved into retirement homes in Kanchipuram, Coimbatore and other places outside the city," he says.
Instead of waiting for the police to take action, various senior citizen groups need to start their own initiatives, R Muthukrishnan, senior manager, HelpAge India says. "Many senior citizens are not willing to come forward for registration, but even for those who do, they cannot only rely on the police for protection," he says. HelpAge India has been encouraging seniors to form groups among themselves, and to also become part of residential associations in their areas. "Even if it is a group of three or four people going for a walk every day, they will be able to look out for each other," he says.
"We also advise elders living alone not to keep any valuables in their house, and only keep enough money for their day to day activities, so they do not become targets for robbery and theft," he says.
In a few areas, senior citizens groups have found ways to try and ensure their safety. The Besant Nagar Senior Citizens' Group has also started a campaign to request for volunteers to help elders in emergencies. "We have started enrolling volunteers from around the area who will be available for senior citizens during an emergency," Chandrashekhar says, adding that these volunteers would be necessary in case of medical emergencies or even natural disasters like last year's floods.
In other areas, senior citizens associations have found other ways to help each other out. According to 75-year-old Rama Rao from the Nanganallur Senior Citizens' Association, they have joined hands with the Lakshmi Nagar Residential Association to start night patrolling by residents. "For the past 20 years, the residents have been volunteering to patrol the area in groups of three or four. The residents then alert the police in case there is any suspicious activity, and question strangers walking around the area in the wee hours. I believe our neighbourhood is one of the safest to live in," he says. Their association also plans to conduct periodic meetings with the local police to discuss safety issues.
Although there are a few active senior citizen groups in Chennai, not everyone actively participates in these activities. "These are the people who are most vulnerable, and they need to ensure that they have some kind of social interactions outside their house on a regular basis," Muthukrishnan says.
Until there is increased vigilance and more active participation from the residents, it is difficult to stop crimes against senior citizens, the police say.
(The author tweets at @Kavita_Kishore)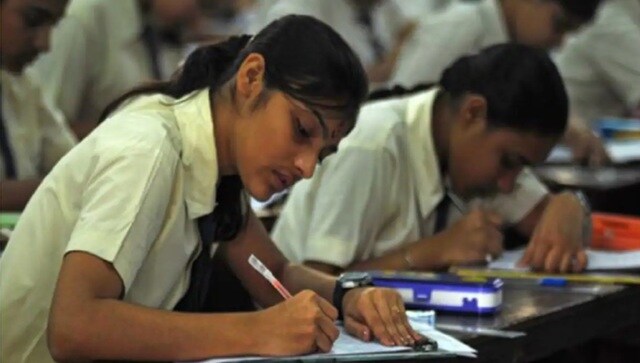 India
The official website of the TNEA has also put out the vacancy list after the third round of general counselling.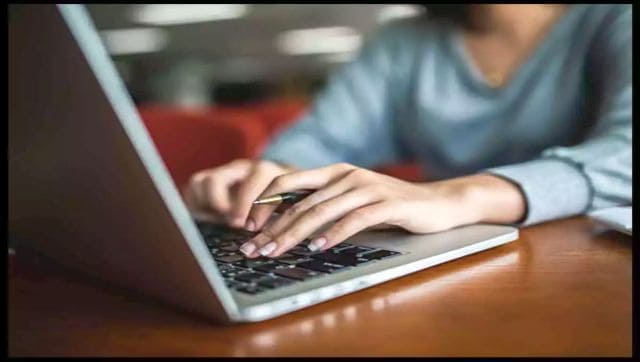 India
The rank list for the TNEA supplementary counselling will be released on 20 October and the process of choosing subjects and online counselling is expected to start the same day
India
The VHP central leadership is meeting Hindu seers and saints to seek their guidance to evolve an alternate support structure on the matter, where the temples will be administered by the Hindu society, VHP said in a press release.