Income Tax officer's son Sharath, 19, found dead in Bengaluru lake; six arrested
The police have recovered the body of Sharath, the son of an Income Tax officer, who was kidnapped on 12 September.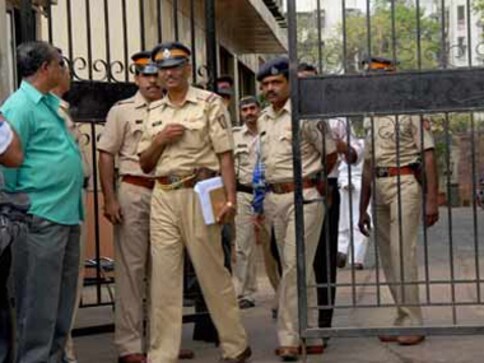 The police have recovered the body of the son of an Income Tax officer, who was kidnapped on 12 September, according to news reports. ANI reported that six people have been arrested in connection with the death. These include the victim's friend Vishal.
The victim, Sharath, was 19 years old and was studying automobile engineering at Acharya Institute of Engineering.
On 12 September, Sharath left home around 6.30 pm on his new bike. When he did not return even after 8 pm, his mother called his mobile repeatedly which went unanswered, a report in The Times of India said.
The report added that Sharath's mother also sent an SMS to her son saying that they would complain to the police.
On 15 September, a report in Bangalore Mirror noted that Sharath was kidnapped and the kidnappers had demanded Rs 50 lakh ransom. The demand was made via video message sent to the parents on WhatsApp in which the victim reportedly said that he was being tortured and asked his father to arrange for the money. Sharath reportedly told his parents that the kidnappers looked like terrorists and could also harm his sister.
In the video, the victim said, "Hello Appa, people who suffered because of you have kidnapped me. They want Rs 50 lakh and they are torturing me a lot. Please arrange the money as soon as possible at any cost," reported Deccan Herald.
According to the report in Bangalore Mirror, the case had been transferred to Central Crime Branch (CCB) who were also probing the angle that Sharath has voluntarily gone away with his friends. The police were sceptical because except the video, the kidnappers had tried to contact with the family.
The police had said that the video was recorded inside a car and there were no visible signs of injury on the victim in the video, reported The New Indian Express.
The police found the victim's body near Rachenahalli lake. The kidnappers killed Sharath after they found out that his father had filed a police complaint. They had first dumped the body in Rachenahalli lake, India Today reported. But two days later they saw the body floating. They then fished it out and buried it near the lake.
With inputs from PTI
Entertainment
Prasanna, Regina Cassandra, Aparna Balamurali, Kanna Ravi and Vinod Kishan stand out in this Zee5 series directed by Shivakar Srinivasan.
India
A forensic team has been called at the spot and the matter is being investigated, a police official said, adding prima facie it seems the wife had no role in the crime
World
Nancy Crampton Brophy, 71, will be eligible to apply for parole in 25 years, the court said pronouncing her prison sentence