In Rajasthan, requirement of labour cards, Aadhaar numbers impedes access to government schemes
After the Vasundhara Raje government came to power in Rajasthan, labour cards became a pre-requisite to access rations under the National Food Security Act (NFSA).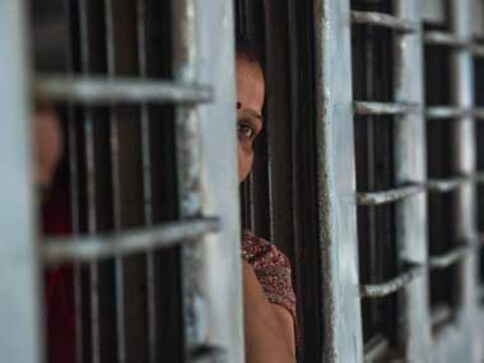 After the Vasundhara Raje government came to power, labour cards became a pre-requisite to access rations under the National Food Security Act (NFSA).
The village of Nausar Ghatti, located on the Ajmer- Pushkar road, offers an example of the difficulties this can lead to.
The village comprises of 250 families who work primarily in the construction sector. The women there were at a complete loss as to how to go about getting these cards. A local tout contacted them and collected Rs 300 from each of them but did not show his face again. Ten of the more enterprising women went to the District Supply Officer in the Food and Civil Supply Department and complained to the DSO about how they were not getting their rations.
On their third trip to the DSO office, the officer realised the gravity of their situation and put them in touch with Manbhar, an office-bearer of the Mahila Arogya Samiti who was co-ordinating with the Sahaya Single Window (SSW). The SSW has been launched by Centre for Advocacy and Research in 60 urban settlements in Ajmer.
The rationale behind starting the SSW was that although the Vasundhara Raje government has started over 400 welfare schemes for the urban poor and marginalised sections, the people were not able to access any of them. For one, most of the people in these areas have minimal literacy skills. All these schemes are digitalised and possessing both the Bhamashah and Aadhaar cards are pre-requisites to join up in the NFSA, the health initiatives and even to access the money being distributed to build toilets under the Swachh Bharat initiative.
A group of volunteers from SSW started the facilitation process with the womenfolk. It was an uphill task, given that even getting a Bhamashah card required some minimal documentation, which many of the settlement dwellers did not possess.
Ameena, a resident of Nausar Ghatti who was helping ensure that all the paperwork was in order, said, "One of the residents, Koya needed to get a widow's pension but she did not have the requisite death certificate of her husband. Koya is old and walks with a limp. Her walking disability was a further disincentive for her to catch a bus and go to Ajmer. The team of volunteers working with the SSW helped her make three trips to Ajmer where she was finally able to get the document. Now, she gets a pension of nearly Rs 1,000 per month.'
"On Women's Day this year, 35 labour cards were distributed amongst these jubilant women. All in all, 52 labour cards and another 30 Bhamashah cards have been distributed this year,' said Anand Singh Motish , project manager of SSW in Ajmer.
The benefit of getting these cards made was that it not only entitled them to subsidised grain at the rate of Rs two per kilo (five kilos per family member per month), but it also entitled them to receive Rs 8,000 to build a toilet in their homes.
Koya is also a beneficiary of the Swachh Bharat initiative, "Anand Sir and his volunteers have come to our village repeatedly and helped us fill out the forms so that we could be entitled to build individual household latrines. I never dreamed that I would live to see the day where I would have my own toilet. But thanks to their efforts, our village has become open defecation free."
Ameena added, "Our village is located ten kilometres from Ajmer. The nearest ration shop is a good five kilometres away. We are now trying hard to have our own ration shop because we have to make several trips there before we manage to collect our rations.'
For a lot of women, being involved with the SSW has given a new purpose.
Middle-aged Krishna lost both her legs in a train accident. If that was not bad enough, she subsequently lost her husband and is presently bringing up her two sons as a single mother. Despite her limitations, she goes around her basti in her wheel chair collecting information about her neighbours, taking them to the SSW office so that they too can become part of this new digital initiative, which is a pre-requisite to access governmental entitlements.
These cards also help the basti dwellers become members of samoohs working under the National Urban Livelihood Mission (NULM). Pankaj Tilwani, who works with the NULM pointed out, "We have created samoohs of ten women and already, we have 350 samoohs working in Ajmer. They are now entitled to get loans of up to Rs 50,000 and we help them make artificial jewellery, chappals, topis and other handicraft items'.
Most of these groups also work closely with local ASHA workers. Nisha, an ASHA worker, said, "One of the main areas in which we are working is to help curb the present dengue menace. We interact closely with people in these settlements to ensure they keep their areas clean and also to ensure there is no stagnant water in their areas.'
Rakhee Badhwar, also with SSW, emphasised the importance of this intervention. "Most of the basti dwellers are daily wagers. The government has come out with a plethora of schemes but these are not reaching them. The SSW has now set up a small office within the Ajmer collectorate to assist those coming there with the paper work.'
Akhila Shivdas, who heads CFAR, said, "SSW presently covers 40 governmental schemes. Every household is entitled to multiple entitlements, but the main issue is how to empower them so that they can access these programs. The SSW is being simultaneously implemented in Bengaluru, Pune and Bhubaneshwar. While in Ajmer, we have managed to get 6,071 cards made against 6,952 applications, in Pune we have got 6,475 sanctions against 7,096 applications. In Bengaluru, the numbers of clearances are 4,023 against 5,705 applications while in Bhubaneshwar, we have had 5,933 sanctions against 6,795 submissions. Most of the time, submissions are rejected for the lack of adequate documents. This process takes a lot of time because we have to interact with multiple agencies."
Single Window initiatives have already been implemented in the towns of Anantpur, East Godavari, Belagavi, Salem and Solapur and have helped several thousand beneficaries.
Dr Abhishek Gupta, the Social Welfare Officer in the Ministry of Social Justice and Empowerment in Ajmer concedes that giving entitlements on the basis of Aadhaar, Bhimashah and other ID cards is proving a logistical nightmare especially for young children, the disabled and the elderly.'
"Many parents have no birth certificates and tend to provide dates of the birth of their kids on a random basis. The old have no documents while the disabled find it extremely difficult to reach the Collectorate," Gupta added.
Sultana Begum, a volunteer with SSW, feels that the state government needs to pay special attention to the needs of sex workers. "After UNFPA (United Nations Population Fund) withdrew its funding, all HIV testing has stopped and no condoms are available for sex workers. Getting Aadhaar cards made for them is proving a nightmare. The state government needs to be more sympathetic to the needs of special categories of people," pointed out Sultana Begum who maintains leaving them out of the social security schemes will see a revival of diseases such as HIV-AIDS.
Explainers
Just 192,000 couples got married in South Korea last year – a 40 per cent decline since 2012 when 327,000 couples wed. Experts say the changing perception of marriage, particularly among young women, high-child rearing costs and workplace discrimination against married women are to blame
Explainers
Officials say incidents of foreigners misbehaving, overstaying and illegally working on their tourist visas as hairdressers, tour guides and taxi drivers are on the rise. But some Ukrainians are objecting to being lumped in with Russians
World
Chinese president Xi Jinping is in Russia to meet his 'good old friend' Vladimir Putin. The two are expected to discuss a host of issues, including the war in Ukraine. Xi is likely to play peacemaker and reiterate Beijing's proposal to settle the conflict