In Narendra Modi's 'Pariksha pe Charcha', student asks if PM is prepared for his '2019 exam'
The student asked PM Narendra Modi if he was prepared for his own board exams, which are the Lok Sabha elections next year.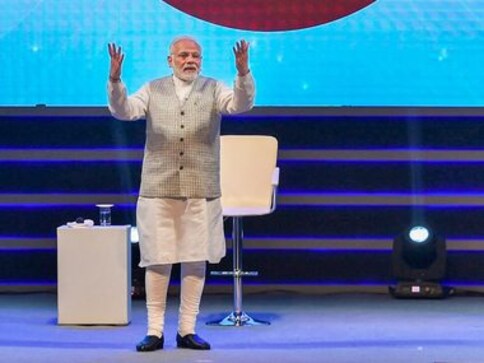 During Narendra Modi's 'Pariksha pe Charcha' interaction with students of Class 10 and 12 on exam-related stress, one student in the audience asked the prime minister if he himself was prepared for his 'exam' next year, the 2019 Lok Sabha elections.
"How are you preparing since you'll also be facing an exam in the form of Lok Sabha elections next year?" Girish Singh, a Class 11 student of Jawahar Navodaya Vidyalaya, Mungeshpur, New Delhi asked.
In response, Modi smiled and said that had he been the student's teacher, he'd advise him to become a journalist because only a journalist could've thrown him such a tricky question.
Modi also pointed out that elections come and go but it is the time that he invested in the service of 125 crore Indians as that matters more.
Emphasising on the need to disengage from the end goal to focus on the task at hand, he said that politics is not in his nature and that he wants to keep doing something constructive.
"I always believe that you keep studying, trying to learn, and keep all focus on learning. Make the student inside you as energetic as possible. Make this your lifestyle... Exam, result and marks should be a by-product,"
"You have done your work, the result will come. If you go by marks, you may not achieve what we really want... I work on the same principle in politics,"
"All my time, energy and strength and mental capability, all should be spent on the 1.25 crore Indians. Elections will come and go, they are all by-products," he said.
Modi added: "Our situation is such that you have exams once in a year, we have exams 24 hours in a day."
He recalled how the Jana Sangh, the predecessor of the Bharatiya Janata Party (BJP), lost all the seats in a Gujarat election. "They had 103 candidates. Whoever wanted to fight was given a ticket. Out of 103, the security deposit of 99 was forfeited. Four candidates survived. With their deposit money, they had a party and distributed sweets."
He recalled how the workers celebrated with that money and said that it is this jovial humility that takes people forward in life.
Given that a high-octane election campaign is in its final phase in Tripura. It seemed like Modi's message wasn't only meant for students but also for his party workers.
Modi said that he takes an exam every day, and his credentials are put under the spotlight even when a small election takes place. He spoke about how ambition takes a toll on happiness and how dreams should be grounded in the joys of every day instead of setting a long-term goal.
"You become what you become, every single day," he said. Modi also spoke about the need to develop EQ or emotional quotient.
The prime minister's interaction was held at the Talkatora Stadium. The Prime Minister's Office had received thousands of questions from students across the country, ranging from stress and parental pressure to yoga and how to deal with the competition.
"Today, I am a student and you are my examiner. You can give me marks out of 10 later. Don't think of me as the prime minister but as a friend," Modi said, responding to questions from the students gathered at the stadium as well as those who wrote in their queries and doubts.
Answering a question on how to handle the stress some students undergo even after preparation, Modi said, "We all prepare honestly but if we don't have confidence, we tend to forget things at the last minute. Self-confidence comes by challenging ourselves and working hard. We should always think of bettering ourselves."
"People think concentration is a major thing that has to be learnt. But that is not true. Everyone throughout the day does something which requires complete concentration," he said.
Modi has displayed a keen interest in the increasing stress levels of school and college students across the country. Recently, he penned a book Exam Warriors addressing the issue. In his monthly radio programme 'Mann Ki Baat', the prime minister had urged students to celebrate examinations like festivals to reduce stress.
In his March 2017 radio speech, the prime minister had urged Indians to talk about depression and seek help if needed. According to the National Crime Records Bureau, in 2015, the number of student suicides stood at 8,934 and by 2015, no less than 39,775 students had killed themselves.
With inputs from agencies.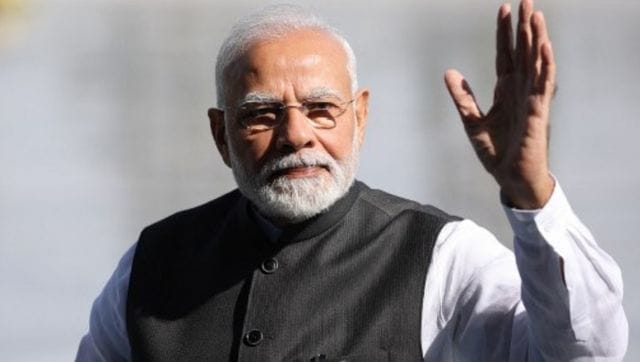 World
Call for an independent probe into the BBC over Modi documentary' on Change.Org, which strongly condemns the BBC for failing to meet the highest standards of editorial impartiality, has attracted over 2,500 signatures since it went online on Sunday night.
Opinion
The BJP has a distinct advantage over the Opposition which is divided, bereft of any ideology and has poor organisational support
Opinion
Barring a handful of TV news channels and anchors, Rahul Gandhi's assumption that 'the mainstream media has become an instrument that serves only the interests and destructive ideology of those in power', is inaccurate and exaggerated