In memory of Sarabjit Singh, a tribute to our spies
No nation honours its spies in public: the purpose of a covert service, after all, is to do things no nation can admit it does. Yet, great countries do honour those who died for their citizens, unknown, and, in the fullness of time, tell their stories.
In the winter of 1842, not long after the annihilation of Britain's army of occupation in Kabul, one single Indian remained in chains inside the Bala Hisar fort—an empire's prestige in his battered hands. "I am confined," he wrote in one letter, smuggled through bribed guards to a servant standing on the street, "I suffer very much. Sometimes I am pinioned and heavy stones is placed over my back while red pepper is burnt before my nose and eyes. In short, I suffer every imaginable agony". Kabul's ruler, Akbar Khan threatened to "pull out my eyes and burn my body with hot iron".
Mohan Lal Kashmiri had long warned his British masters that their tactics would lead to disaster—but even now, as it had come to be, his will didn't break. From Hari Ram Gupta's fabulous 1943 history of the spy and adventurer, sadly no longer in print, we know he kept up a steady stream of intelligence to the British station in Jalalabad—from where an army of retribution would arrive to level Kabul later that year.
Kashmiri would retire to Delhi, disillusioned with empire at the end of long secret service that won him honours from princes across central Asia, Iran and in the United Kingdom. He was reviled at home, though, for being an agent of the British—and was to die in obscurity.
Now, India has come closer than it ever has before to honouring a secret agent—giving Sarabjeet Singh a state funeral, for unspecified services to the nation. There has long been speculation, which will likely never be officially denied or confirmed, that Singh was an agent for the Research and Analysis Wing. This is a good time to tell the stories of the hundreds of exceptionally courageous Indians who took extraordinary risks for their country—not infrequently at the cost of their lives, and almost never acknowledged,
Like everywhere else in the world, Indian rulers relied on spies from time immemorial. In his book on India's ancient history, the scholar Sailendra Sen notes that spies were often mentioned in Rigvedic hymns, implored to be "ever true and never bewildered". Sen's account states that even Yama, the god of death, had spies—but, probably wisely, rejected their love. Through antiquity, spies helped kings catch criminals, but also generate information on neighbouring rulers and their own subjects. It has been noted that much of the work of the spy dovetails with that of the journalist. News-writers accredited to the great courts of India documented changing contours of influence—and, historian Christopher Bayly wryly records, kept "all India amused for years with a flow of dirty stories".
It wasn't until the 19th century, though, that the modern Indian intelligence service began to take shape—spurred by imperial paranoia. In 1825, the veterinary surgeon and explorer William Moorcroft discovered of two European-trained dogs near the Kailash summit in Tibet. He persuaded himself, and others, that the Russian Tsar's agents had been that way, in search of routes to the Indian ocean's warm waters. For the epic survey operations that followed, Moorcroft relied for help Indian plains for information and aid, but also, notably, on great commercial networks which stretched east, all the way to central Asia, China and Burma.
Historians now know that the Tsar had no ambitions in India, though secret service officers were despatched into central Asia—among them, the legendary Nikolai Muraviev, who penetrated the kingdom of Khiva in 1819, hoping to secure a commercial relationship for Moscow.
India's post-independence intelligence service, though, evolved from the fear of Russian expansion. Local recruits like Kashmiri were key to early intelligence efforts, providing the British with the skills necessary to negotiate alien environments and penetrate hostile communities.
The Great Trignometrical Survey's TG Montgomerie placed this intelligence effort on a more scientific basis. In 1861, he set in place plans to train agents to walk an exact 2,000 paces to the mile—carrying specially-designed Buddhist rosary with 100 beads, rather than the usual 108, to mark off distances.
Michael Ward has a must-read account of the great Pundits, as these secret operatives into the forbidden kingdoms of the Himalayas were called—among them Abdul Hamid, who penetrated Yarkand, through the regions where a face-off with China now rages; the legendary Nain Singh, who located the sources of the Indus; perhaps above all, the scholar Sarat Das, who first penetrated the Dalai Llama's court in the Potala, so successfully that he is still venerated as a Boddhisattva by monks in Ladakh.
From the early twentieth century, India's spies were back to doing what spies normally do: gathering political information, surveilling subversives and eliminating threats to the government. The British, Prem Mahadevan has shown in one of few specialist accounts on the subject, ran a tight ship. In large part due to high levels of interdiction, Indian nationalist terror groups were able to kill just 112 people in 375 attacks between 1907 and 1932—this in spite of the growing support they won after the Jallianwala Bagh massacre. Yet, while winning the battle, they lost the war. Haunted by the prospect of another 1857-type rebellion, the Intelligence Bureau focussed its energies on the insurrectionary plans of nationalist terrorists and communists—dismissing the mainstream political freedom movement as irrelevant.
The consequence of that epic failure of assessment, in at least some measure, is the independent India we live in.
In 1947, as imperial Britain left India, it stripped the cupboards of their skeletons. The senior-most British Indian Police officer in the Intelligence Bureau, Qurban Ali Khan, chose Pakistani citizenship—and left for his new homeland with what few sensitive files departing British officials neglected to destroy. The Intelligence Bureau, Lieutenant-General LP Singh has recorded, was reduced to a "tragi-comic state of helplessness," possessing nothing but "empty racks and cupboards". The Military Intelligence Directorate in New Delhi didn't even have a map of Jammu and Kashmir to make sense of the first radio intercepts signalling the beginning of the war of 1947-1948.
There's evidence, though, that by 1965, things were back on track. Popular accounts hold that India had no intelligence on the Kutch clashes which preceded the war in Kashmir. In fact, from India's still-classified—but helpfully online—official war history makes clear this wasn't true. "Indian intelligence", it records, "did provide information about the movement of Pakistani troops and armour into the Rann. However, the local commanders were not too happy with the intelligence that was provided to them. General JN Chaudhuri admitted in 1971 that he had 'adequate information regarding the southward move towards the Sindh-Kutch border of some Pakistani military units, thought the official Pakistani story was of movement by Rangers or armed police".
Much of that information came from cross-border traffickers—colourful entrepreneurs who profited from the markets created prohibition in Pakistan, and restrictions on gold, silver and electronics in India. Banaskantha resident Sagathaji Jagashi Thakur learned the routes through the desert smuggling precious metals and watches into India—paid for with Indian whiskey ported across the border using trained camels, which could find their own way across the sands. In the 1965 war, he was recruited by intelligence services in Gujarat, and set to work guiding troops to the Pakistani town of Nagparkar—which India successfully captured.
Mattaji Surtaji Sodha, who fled Pakistan before the 1971 war, also helped guide soldiers on deep raids into Pakistan through the desert—an effort which cost the lives of many of his comrades.
1971 was a high-water mark for India's covert services. India's official military history of the Bangladesh war records, in somewhat guarded terms, RAW's extraordinary efforts in the campaign—which began long before war formally broke out. Led by Brigadier Surjit Singh Uban, RAW covert forces began infiltrating into Bangladesh in July 1971, at Madaripur, destroying tea gardens, riverboats and railway tracks—acts that tied down troops, undermined East Pakistan's economy and, the history says, destroyed "communications between Dhaka, Comilla and Chittagong". It also trained Bangladesh irregulars—a staggering 20,000 guerrillas each month by September, 1971, who bravely took on the Pakistan army.
RAW's cryptanalysts also succeeded in breaking Pakistan's military cypher—enabling a legendary air force raid on government house in Dhaka, precisely when East Pakistan's cabinet was meeting to discuss means to defer their army's surrender.
The 1980s, as Firstpost revealed earlier this month, saw a ferocious RAW campaign of retaliation against Inter-Services Intelligence-backed Khalistan terrorists—setting off bomb for bomb, in an effort experts like B Raman raised the cost of terrorism to a point Pakistan could no longer afford.
Perhaps the greatest coup of the period involved Ajit Doval, former director of the intelligence bureau—and the only police officer to ever be decorated with the Kirti Chakra, the peacetime equivalent of the Maha Vir Chakra. In 1989, the story goes, Khalistan terrorists holed up inside the Golden Temple awaited an ISI officer who to rig up the Harimandir Sahib with explosives. He arrived—but when Indian forces surrounded the temple, the bombs didn't go off. The demoralised terrorists quietly surrendered. The ISI colonel was in fact none other than Doval—though he has consistently refused to discuss the story in public.
There are other great stories of success, too—those of one-time Kashmiri jihadist Usman Majid, who served as an intelligence mole inside the Jammu Kashmir Islamic Front, meeting with Ibrahim 'Tiger' Memon; the special forces, intelligence officials and police officers who decimated Kashmir jihadists; the very ordinary women and men who risked their lives to serve as agents in Pakistan, but were left out in the cold, at home or in prison, when their task was done.
No nation honours its spies in public: the purpose of a covert service, after all, is to do things no nation can admit it does. Israel and the United States, though, are among the nations which do have intelligence memorials for agents lost in duty—and though the public almost never gets to see the names etched on the walls, their families and loved ones do. Both the Central Intelligence Agency and the United Kingdom's MI5 declassify documents for historians after appropriate periods of time, so honour can be apportioned for victories—and, as important, lessons learned from bitter defeats. Mohan Lal Kashmiri's bicentennial passed us by this year: as good a time as any to honour those who died in secret wars, and whose names we may never know.
With Aparna Parekh, CNN-IBN
Find latest and upcoming tech gadgets online on Tech2 Gadgets. Get technology news, gadgets reviews & ratings. Popular gadgets including laptop, tablet and mobile specifications, features, prices, comparison.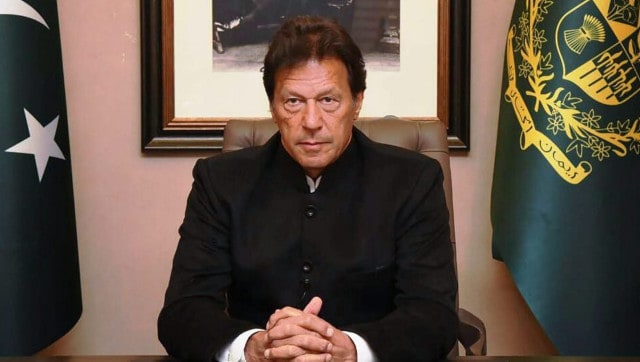 First Cricket News
The Pakistan Prime Minister said he wants to see Pakistan cricket belong where it should belong once its talent is properly groomed and there is a system to ensure only quality players come forward.
Arts & Culture
Friday's list concludes a week during which the National Book Foundation, which presents the awards, announced nominees for translation, poetry, young people's literature and nonfiction.
First Cricket News
England became the first country to hold international cricket matches during the pandemic, when they hosted the West Indies, Pakistan, Ireland and Australia between July and September.