In major success for Chhattisgarh District Reserve Guard, 15 Maoists killed in Sukma encounter
The District Reserve Guard (DRG) of the Chhattisgarh Police has eliminated 15 Maoists at Miltkatong village in Sukma district on Monday morning.
In a major anti-Naxal operation, the District Reserve Guard (DRG) of the Chhattisgarh Police has eliminated 15 Maoists at Miltkatong village in Sukma district on Monday morning.
The sudden and unexpected encounter happened at a time when Naxals in the Bastar region are putting up banners and posters appealing to tribal youth to join them.
According to police sources, in the encounter on Monday, 15 Maoists who belonged to the Jan Militia platoon were killed and four have been apprehended, including a woman member.
Of the three male Jan Militia members apprehended, one Madkami Deva is an area committee member and carried a bounty of Rs 5 lakh. The police have recovered 16 country-made weapons and four improvised explosive devices (IEDs) from the encounter spot.
This operation, which began in the early hours on Monday and lasted for about two hours, was conducted exclusively by the DRG of Sukma district.
In an interview, special director general (Anti-Naxal Operations), Chhattisgarh, DM Awasthi had told Firstpost that Maoists have been pushed to their core areas like south Sukma, as half of the Sukma district borders Telangana. Sukma continues to be a stronghold of Maoists and in their core areas, Maoists run a 'state within a state' – known as 'Janatana Sarkar' (people's council).
Chhattisgarh chief minister Raman Singh on several occasions has appealed to Maoists to give up arms and join the mainstream, or else face action. Since 2016, the state government has adopted an offensive strategy to combat the Naxals.
Operation Monsoon
In an operation named loosely as 'Operation Monsoon', a team of 80 DRG jawans began a combing operation on 4 August, after getting local intelligence inputs about the movement of a Jan Militia platoon between Konta and Golapalli tribal villages in Sukma.
The encounter began at 6.15 am on Monday at Miltkatong, 20 kilometres north-west of Konta, and after an exchange of fire for about two hours, the DRG neutralised 15 Maoists. Police sources said that there were about 45 to 50 ultras in the platoon.
The Chhattisgarh Police considers this encounter as a big success of the DRG, which is a force created within the state police by recruiting local tribal youth as jawans.
"The operation was conducted exclusively by the DRG and is a big success. As jawans in the DRG are local youth, they are well-acquainted with the hilly jungle terrain of Bastar. During the monsoon, this terrain becomes quite tough for security forces, as rivers, canals and nullahs get flooded and operations come to a halt. In this case, we got a window of four days, as there was no rain and based on inputs, the operation was conducted, " inspector general of police, Bastar range, Vivekananda told Firstpost.
The area between Konta and Golapalli is considered as a tough terrain.
According to Central Reserve Police Force (CRPF) official sources, a troop belonging to 217 battalion of CRPF was rushed for reinforcement and corridor protection.
Weapons recovered
The superintendent of police, Sukma district, Abhishek Meena confirmed the elimination of 15 Maoists during the encounter and the recovery of 16 country-made weapons. According to police sources, the Jan Militia platoon of the Maoist cadre uses 12-bore rifles and country-made guns.
"The Jan Militia cadre usually don't possess sophisticated weapons, unlike the members of the People's Liberation Guerrilla Army (PLGA) of CPI (Maoist)," the source said.
Jan Militias
These are the supporters and sympathisers of Maoists living in villages, and often remain unidentified. The members of Jan Militias act as 'eyes and ears' for Maoist cadres and are responsible for gathering intelligence, monitoring movements of security force personnel, spreading of LWE ideology, indoctrination of tribal villagers, especially youths and striking when the need arises. They are often considered as the backbone of CPI (Maoist).
"Jan Militia cadre is considered as the backbone of the Maoists. The Maoist cadre conducts big ambushes and attacks with the help of Jan Militia. In this encounter, DRG has apprehended a woman member of Jan Militia, who got shot in her leg and has been sent for treatment," the IG added.
Recruitment drive of Maoists
The government's two-pronged strategy—development offensive and aggressive action by security forces—has forced the ultra-Left cadres on the backfoot. The choking of funds has added to their woes. According to the police, there has been a decline in the membership in the Maoist cadre, which has become a matter of concern for the ultras.
The Naxal cadre had recently put up banners and posters in the villages of Kanker district, appealing to tribal youth to join the cadre.
Every year during the Martyrs' Week observed by the CPI (Maoist) between 28 July and 3 August, the Maoists, besides damaging public properties and blocking public transport, also go on a recruitment drive. This is in addition to PLGA Week (2 to 8 December), when Maoists conduct a recruitment drive.
"Every year, during Martyrs' Week, Maoists undertake a recruitment drive. This time too, they had put up posters and banners in the villages of Kanker district, including at Pakhanjur," superintendent of police, Kanker district, KL Dhruv told Firstpost.
According to DM Awasthi, security forces recovered bodies of 208 Maoists in more than 500 encounters between August 2016 and July 2018.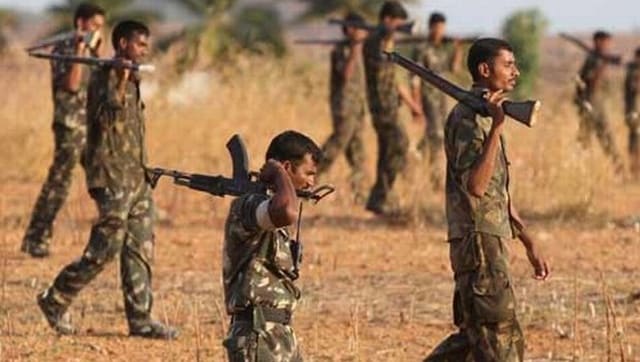 India
West Bengal's Operation Barga holds lessons for centre's answer to Bastar attack; it wasn't only brute force that broke the back of the Naxal movement
Politics
The Junglemahal area — of which Jhargram is part — has become the symbol of poriborton (change) in Bengal. It is the state's tribal heartland, and was once a Maoist hotbed.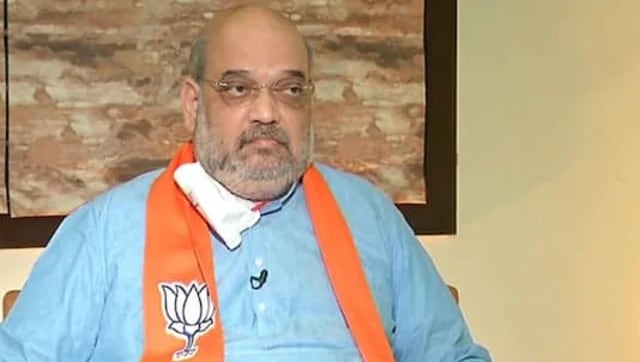 India
Shah said in a tweet that the valour of the security personnel who laid down their lives fighting the extremists will never be forgotten