In Maharashtra's Shirgaon village, a 'farmer poet' defies stereotypes, seeks freedom through her words
Suvarna Maskar's first poem was published within a few months in 2008 in a Marathi daily Pudhari.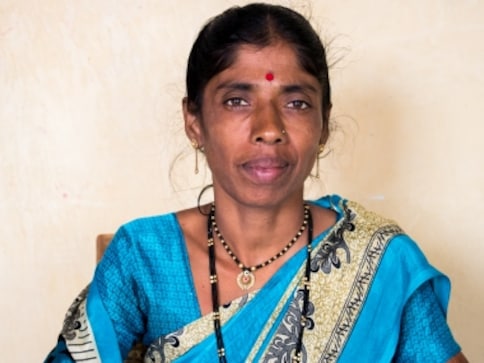 This story is part of a series on the everyday heroes of rural Maharashtra.
The warmth of love harbours relationships
And home is where humanity dwells
Never found respect in that house… but only disrespect
Never had a moment of happiness… but just gloom
So much, so that I begged for my death to the almighty
However, he never let me have that wish
Because our friendship was destined to be
He never let me have that wish
Because I had to see my daughter succeed
The moment had brought back joy in my life
[My daughter cleared the grade VII scholarship exam]
I came across a person on this turn of life
Who gave me a whole new hope to live
And a day came when I forgot everything and dissolved into you
… And I still cherish the memories of that day
— Jivhala (Translated from Marathi by Vishakha Ghadi)
These are the lines from a thank you note written by Suvarna Maskar who describes it as 'the moment of awakening'. "Maybe because I didn't know what to do [sic]. I spoke everything," she says with a sigh of relief. The note is a conversation from 2008 which the 46-year-old Suvarna had with Jadhav ma'am, a Government school teacher in Shirgaon village of Satara's Wai taluka in Maharashtra.
The note was a build-up of two decades. A farmer and a home-maker, Suvarna always wanted to complete her education. She dropped out after grade X. "During that time, girls were rarely sent to school and I also faced the same," she recollects. "I felt like I had lost everything in the world."
Tired of her routine life which had cut her freedom, she would often pray for death. Once while bringing her children back from the school, she conveyed everything to Jadhav ma'am and felt 'liberated'. Later, she wrote a thank you note which became her first ever work of poetry. "I didn't know what a poem was," she remembers.
A week later, she went to the school again for the parents meeting. A school teacher praised the thank you note publicly. Immediately, Jadhav replied saying that Suvarna is a 'big poet'. "That was the moment when I felt I could achieve something in life," she says with the widest grin.
Challenges while writing
After the incident, she started exploring the art form. Within a fortnight she wrote a handful of poems. "No one believed that I had written them. People used to ask me how a farmer can be a poet?" she says. A lot of fellow villagers even falsely accused her of plagiarism.
"In the initial days, even my husband didn't believe that I could write poems. Once after coming from the field, I wrote a poem in front of him. From that instant, he has never doubted me," she explains. Her husband, Uttam, 53, is a farmer and knows about all her poems. "I like her poems and enjoy listening to them," he says proudly.
Earlier, she was scared of showing the poems to school teachers and editors of the newspapers. "My husband would proudly show them to the editors," she says. This restored her lost confidence and soon Suvarna herself began meeting with the school teachers and editors. "This happened only when my husband understood the importance of my poems. He would always take me to various poetry competitions in other talukas of [Satara] district," she explains.
Her first poem was published within a few months in 2008 in a Marathi daily Pudhari. "That's when people started believing me," she asserts. Her mother in law isn't a big fan of Suvarna choosing the path of poetry. "She would always taunt what you will do by becoming a poet."
Suvarna is now a regular contributor to Pudhari, Sakal, Gramodhar, Nave Shahar newspapers, and Gumfan, Muktagiri, Amrutgat, Pudcha Paul, Lokjagar, Laxmiputra, Sarvoyda Vichar magazines in Marathi.
"Now, people's perspective has changed. They have started recognising me as a woman farmer poet," she says proudly. There are still a lot of challenges ahead. "People aren't very receptive of romantic poems, but I don't pay attention to what they say now." She loves writing poems on love and is breaking the conservative barriers with her romantic poems now.
It's not just the orthodox society which Suvarna has been battling, she has to complete the majority of the farming work first and then pursue her passion for poetry. Every day she wakes up at five in the morning, completes her household chores, milks her two animals twice and then leaves for farming at 10 am and returns by 6 pm. They own 2.5-acre land where they cultivate sugarcane, jowar, and a few vegetables.
The art of poetry and inspiration
She has a plethora of topics in her repertoire. Some of them include agrarian crisis, alcoholism, addiction, children, rural life, societal issues, women, patriarchy and romantic poems.
In the school days, she was fascinated by the names of authors and poets in the end [of every chapter and poem]. "I always wanted my name to be published under a story or poem," she recalls. "We live our lives only once and I want to leave behind a legacy."
"I don't feel like I've to sit back, think and then write poems. It happens naturally," she says. All her poems come from the field and personal experiences. Citing one such experience, she narrates her long story titled Gurakhi [Shepherd] from 2017 which was published in the Diwali edition of Laxmiputra magazine. The story is a fictional conversation between the local hill and a shepherd regarding the environment degradation by human beings. Some of her poems are reactions to the wrongdoings and crimes in the society. The Kopardi [2016] rape incident deeply affected her and she expressed the anguish in the form of a poem.
Talking about dealing with criticism, she says, "Only a poet can understand the happiness behind the written word [in the poem]." She credits her childhood reading habits for the huge vocabulary she has built now. Her elder brother Suryakant Yadav is a voracious reader. "He would always get me a lot of books from Mumbai," she recalls smilingly. Her father, the late Babanrao Yadav would always read aloud spiritual books. "Those interesting mythological stories made me fall in love with books," she says. "When I read my poems to him, he had tears in his eyes."
Her mother, Yashodabai, now in her early 80s, could never see the steps of the school. "She always supported me and said that one day, these poems will liberate me and take me forward," says Suvarna proudly.
Inspiring others
Suvarna is now invited in various gatherings at the schools to recite her poetry. "I am restricted to places from where I can return the same day," she says sadly. "I've to milk the animals every day." She is optimist enough to find a solution to this and pursue her passion of poetry full time. Suvarna's dream is to present her poetry in several villages across Maharashtra. "I want to use poetry as a means of community development," she tells me as she talks about the coming poetry competitions and conferences she's looking forward to.
She has won around 30 awards for her poetry in the past eight years. She has also recited her poetry several times on All India Radio, Satara. Suvarna has handwritten more than 500 poems and filled four diaries in eight years penning down her experiences. She has also written 15 long stories.
In 2013, her first book titled Suvarngandh [a smell as precious as gold] which is a collection of 46 poems was published by Akshara Publication, Satara. The book covers a wide range of topics like addiction, societal awakening, women's issues, agriculture, romantic poems, etc. 500 copies of the books were printed. "I can't afford to get any book published right now," she says. "But in a few years my next books will be published," she says confidently.
Suvarna likes the work of the late Bahinabai Chaudhari, a woman cotton farmer from Jalgaon district. "People didn't have confidence in me, but I was self-confident to become a poet," she says smilingly.
"I've four teachers at home," she says proudly referring to her children and husband who have been inspiring her to keep improving her poems. Her daughter Neelam, and Akshada, both are engineers and are working currently. Her youngest son, Tejas is pursuing his Bachelors in Pharmacy from Karad city in Maharashtra.
"The reading habit amongst people has come down. We would be able to keep our independence only if we are well read and informed," she says.
Interesting anecdotes
Her poems transcend books and schools and have now become an inherent part of her life. Once she was seeking a dental treatment in Pachwad village. "During the times I had to visit the doctor, I used to observe his work carefully and later wrote a poem on him." This was published in a local newspaper. The dentist loved it and later visited Suvarna to thank her. "He also used better quality caps for my teeth without charging any extra money," she says smilingly.
She met Jagdish Khebudkar, a renowned Marathi littérateur and lyricist in the Akhil Bharatiya Sahitya Parishad's conference in Mumbai in 2010. "He spoke to me about his struggles writing Lavanis for the Pinjra movie [1972] and how he overcame his fear. He also asked me to keep writing more poems," she says. That moment was an inspiring feat for Suvarna. "Whenever I feel like giving up, I remember moments like these," she explains.
Looking back at her struggle, she pauses for a while, smiles, takes a deep breath and says, "I never imagined that my life will ever change."
India
The said video created an argument between people on social media over the legality of the marriage. Turned out it was not due to which police followed an anonymous complaint to register an FIR against the groom
India
On Tuesday, Mumbai recorded five fresh measles cases and one suspected death, the city's civic body had said in a bulletin earlier in the day. In Mumbai alone, ten deaths due to measles have been reported as of November 28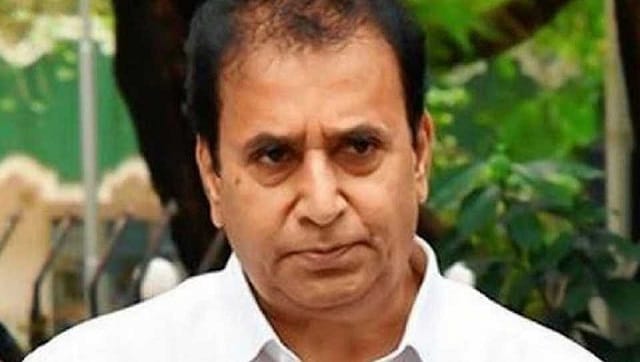 India
A special court designated to hear cases related to the Prevention of Money Laundering Act (PMLA) recorded his appearance and then granted him bail