In Maharashtra, over 10,000 children's right to education in jeopardy as govt to shut down schools with 10 or fewer students
On 2 December, the state government came up with a circular saying 1,296 schools that have 10 or less students will be closed down, as it feels the low student count was a sign of poor quality of education.
Pune: With Maharashtra state government's latest decision to close down 1,314 primary schools which have 10 or less students, over 10,000 children will be left without a school. Although the government has assured that the children being affected by the order will be accommodated in other nearby schools, whether or not they can can manage the extra travel owing to the poor roads is a big question.
On 2 December, the Government of Maharashtra came up with a circular saying 1,296 schools that have 10 or less students will be closed down, as it feels the low student count was a sign of poor quality of education. The government, however, added that the students and teachers in these schools will be accommodated in nearby government schools so that the children are not deprived of quality education and the teachers can also retain their jobs.
Nand Kumar, principal secretary, School Education and Sports Department, Maharashtra, says, "We have surveyed all the schools before shifting the students of these schools to nearby schools." He says that the "new schools will not be far away" as all the primary schools are less than one kilometre away from the schools being shut, while the upper primary schools are less than three kilometres away from the old schools, as is mandated by the Right to Education Act.
However, a ground report finds that there are several discrepancies in these claims. Zila Parishad (ZP) school at Sant Gadagebaba Vasti at Jambhai village in Aurangabad district will be closed down as per the new decision and the students will be shifted to another ZP school in Jambhai village. But the distance between these two schools is more than three kilometres.
Kadu Pathan, one of the parents whose daughter Muskan is a student of first standard at the school being shut said, "Parents of all eleven students, including ten girls, cannot take the risk to send our daughters alone to school in the nearby village. Girls are too small to walk down so far on the poorly maintained kutcha roads, which are deserted most of the times. Frequency of government buses is too poor and private vehicles don't operate due to lack of passengers. We are poor labours and cannot afford to hire private vehicle to send our kids to schools."
He also pointed out, "Girls are so small that if they walk through the farms alone, they are hidden from the view. If something happens to them on the way nobody will even come to know for a long time. It is unviable both economically, and safety wise, to send such small children this far. The best way available for us is to not send them to school."
However, Nand Kumar said, "We have decided to close down these schools due to poor quality of education. Many parents whose kids were in these schools have shifted their kids to other schools. We have decided to close only those schools where the education is not satisfactory."
But experts say that less number of students in a school is not a metric of the quality of education. In many of these villages, the parents are not educated enough to understand quality of education at these schools.
Sandip Sonawane, a Pune-based social activist said, "We recently visited ten schools in Mulashi and Maval Taluka of Pune districts that are going to be shut down because they have 10 or less students from standard first to seventh. But we cannot blame the quality of education for less number of students in these schools. These schools are located at small hamlets far away from villages or in hills, where 20-25 families stays. And since the youth further migrate to the cities, the population of these hamlets will only decrease. Thus number of students in these schools might go down further."
He said, "Students at ZP school in Choraghewadi in Mulashi Taluka of Pune will be shifted to ZP School in Uravade that is three kilometres away. All families in this hamlet depend on rice farming and they cannot leave their farms during the peak season. They have already said that they cannot drop and pick up their kids everyday. And there is no way parents are going to send small girls to walk down to school alone everyday, as incidents of sexual assault against minor girls are going up. So most probably these children will drop out of schools. "
Kapil Patil, MLC from Konkan teachers' constituency said, "Future of over 13,000 students is put in jeopardy by the state even though education is a basic right of students. According to the provisions of the RTE act, the schools should be within one and three kilometres from the children's houses. But now schools at tribal, hills, and nomadic hamlets will be shut down, thus closing the doors of education for these children. How do you expect small kids to cross rivers, hills in the Konkan region, or dangerous Naxal affected areas in Gadchiroli and Vidarbha region, alone?"
"On one hand the state government wants to close down schools that have less than 20 students, while on the other hand private players don't come forward to start schools where parents are economically poor," Patil added.
Even many teachers are unhappy with the decision but nobody is ready to speak on record as their jobs are still safe. Despite several requests, Maharashtra Eductaion Minister Vinod Tawade, so far did not respond to our queries on the decision.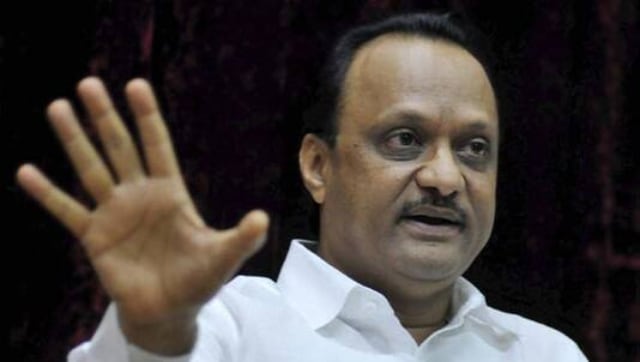 India
Last month, the Supreme Court had struck down the state govt's law granting quota to Marathas in college admissions and public jobs, terming it 'unconstitutional'
Entertainment
In a letter addressed to the Maharashtra chief minister, FWICE said an extension of the statewide lockdown will be a "setback" for producer and daily wagers, who have no other means of income.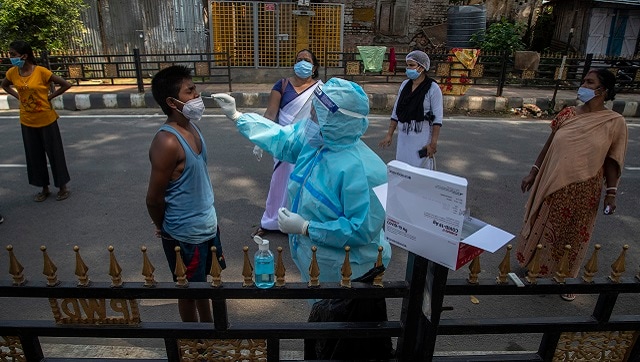 India
Meanwhile, state capital Mumbai reported 866 fresh cases on Saturday pushing the cumulative total to 710,807. Currently, there are as many as 16,135 active cases in the city