In Jharkhand, 11-year-old dies of starvation as her family did not have Aadhaar-linked ration card
The government's decision to make Aadhaar mandatory for availing subsidised foodgrains from ration shops turned fatal for an 11-year-old girl in Jharkhand.
The central government's decision to make Aadhaar mandatory for availing subsidised foodgrains from ration shops turned fatal for an 11-year-old girl in Jharkhand's Simdega district as she died of starvation.
According to an exclusive Scroll report, Santoshi Kumari, who hailed from an impoverished family in Simdega's Karimati village, died on 28 September. Right to Food Campaign activists allege that her death came months after her family's ration card was cancelled because it was not linked to their Aadhaar number.
Though the family was eligible to receive welfare benefits under the National Food Security Act, non-profit organisations like the Right to Food Campaign and NREGA Watch revealed that the names of Koyli Devi, Santoshi's mother, along with 10 other families were deleted from the eligible list as their Aadhaar cards were not linked to their ration cards.
Santoshi's family had been barred from receiving their rations for the past six months. This, according to activists quoted by the report, is in clear violation of several Supreme Court orders issued since 2013.
"This is a common problem we are seeing in Jharkhand — even when people have an Aadhaar card, the authorities are not able to link it with their ration cards because internet networks are often absent, their servers are down, the technical operator is absent or the portal just doesn't work on some days of the month," the report quoted Dheeraj Kumar, an activist with the Right to Food Campaign in Jharkhand, as saying.
Government apathy
Santoshi, who had depended on her school's mid-day meals had gone with barely any food for nearly eight days because of Durga Puja holidays before she died, the report quoted activists as saying.
Responding to the incident, the government argued that Santoshi had died of malaria, not starvation.
The Aadhaar seeding issue also threatens to disrupt the mid-day meals scheme. A 28 February notification from the government had also made it mandatory for children to have Aadhaar cards for access to mid-day meals in government schools.
According to The Wire, the state government's data says that more than 90 percent of the population in Jharkhand is registered under the Aadhaar scheme. "While this is an impressive number at first glance, it seems as though the people excluded are often those who need the public distribution system (PDS) the most—the elderly who live alone, persons with disabilities and others who for some reason or the other were simply not able to get their card made," the report says.
The report also states that in rural areas of the state, where people often have no official ID proof, the introduction of the Aadhaar system has instigated new kinds of confusions.
Aadhaar-welfare debate
In February this year, the government had issued a notification to this effect but had stopped short of saying that subsidised foodgrains will not be sold to anyone not having Aadhaar after 30 June.
Under the National Food Security Act (NFSA), which has been completely rolled out across the country in November last year, the government provides five kilograms of foodgrains per person every month at Rs one-three per kilogram to over 80 crore people.
"...the Department of Food and Consumer Affairs has issued a notification under the Aadhaar Act on 8 February which requires individual beneficiaries having ration cards under NFSA to furnish proof of possession of Aadhaar number or undergo Aadhaar authentication to receive subsidies under NFSA (ie, subsidised food grains or cash transfer of food subsidy under NFSA)," an official statement had said.
Following the government's order, the Supreme Court had told the ruling dispensation that it cannot make Aadhaar mandatory to extend the benefits of its welfare schemes.
The court's observations came after a series of government circulars that made Aadhaar mandatory to access welfare schemes like Mahatma Gandhi National Rural Employment Guarantee Scheme and Employees Pension Scheme.
The apex court on 15 October 2015 had lifted its earlier restrictions and permitted the voluntary use of Aadhaar cards in welfare schemes that also included MGNREGA, all pension schemes, and provident fund, besides ambitious flagship programmes like 'Pradhan Mantri Jan Dhan Yojna' of the NDA government, PTI had reported.
The social welfare schemes, aimed at reaching the doorsteps of the "poorest of the poor", were in addition to LPG and PDS schemes in which the apex court had allowed the voluntary use of Aadhaar cards.
A five-judge constitutional bench had put a caveat in its interim order for the Centre and said that the Aadhaar card scheme is purely voluntary and not mandatory till the matter is finally decided by this court, this way or the other way.
The Supreme Court in August had said it would hear a batch of petitions on Aadhaar-related matters in November after the Centre said that it will extend the deadline to furnish Aadhar to avail benefits of social welfare schemes till 31 December.
"The urgency is not there. It will be listed in the first week of November," the bench had said. Santoshi's death, however, highlights the 'urgency' of the situation.
With inputs from agencies.
Sports
Various judges however ordered the government to take additional safety measures.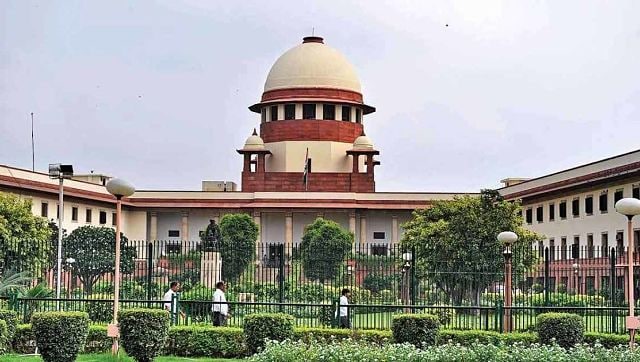 India
Calls for a fresh push for the demand have followed the Supreme Court's 5 May decision that held that total reservations cannot breach the 50 percent ceiling.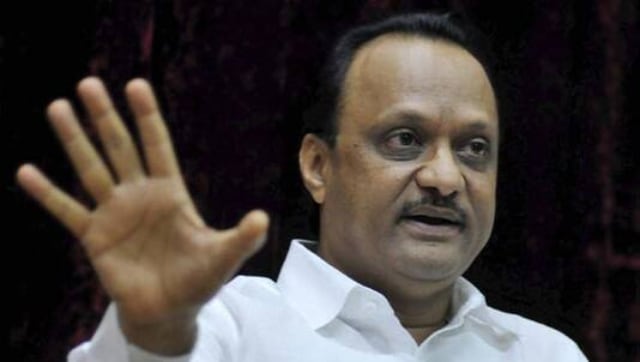 India
Last month, the Supreme Court had struck down the state govt's law granting quota to Marathas in college admissions and public jobs, terming it 'unconstitutional'