In Andhra Pradesh's Ongole, rampant sexual abuse of girls at child care institute reveals helplessness of survivors
Pastor K John Joseph was arrested on 17 August for sexually abusing 46 girls who were staying at a Child Care Institute (CCI) managed by IERF
Editor's note: This is a multi-part series that investigates sexual abuse in the Church and the institutions that it runs. Articles in the series rely on interviews with victims, abusers, those accused of abuse, church elders, parish members and state officials to examine the role of the three institutions that are critical to the issue: The Church, the community, and the State.
Prem (name changed to protect identity) calls himself a god-fearing man. A lorry driver by profession, the money he was earning wasn't sufficient to pay for the education of his daughters. Vinukonda Mandal in Guntur District didn't have schools that were good. On the advice of a friend, his wife and he decided to send them to Ongole, to stay and study at the school owned by the Indian Evangelical Relief Fellowship (IERF). "I sent them to a man who talks to others about god, who is old enough to be my father. God won't forgive him for what he did to my daughters," he says.
Pastor K John Joseph was arrested on 17 August for sexually abusing 46 girls who were staying at a Child Care Institute (CCI) managed by IERF. The girls were in the age group of seven to 15 years of age. He was charged under Section 10, 12 and 14 of the Protection of Children from Sexual Offences (POCSO) Act (aggravated sexual assault of a child, using a child for pornographic purposes) along with Sections 354 and 509 of the Indian Penal Code (outrage and insulting the modesty of women). Joseph has approached the court for bail twice citing ill health and both the petitions were rejected.
UCLI School, situated in Cloughpet, Ongole is registered under the banner of IERF, an organisation managed by Joseph and his family. The School has a Child Care Institute (CCI) attached to it which houses close to 150 students, out of which 60 were girls. Most of the students staying at the CCI are from lower economic backgrounds or are children of single parents.
In May 2017, taking cognisance of sexual abuse and unsatisfactory facilities at CCIs, the Supreme Court directed the Central and state governments to register every CCI, aided or otherwise. The Supreme Court had also issued directions for regular inspection of CCIs. Stating that over the past year, the Department of Women and Child Welfare in Andhra Pradesh had completed the registration of 1,800 CCIs and rejected the applications of 47 others, H Arun Kumar, commissioner and in-charge secretary, Department of Women and Child Welfare told Firstpost that after incidents of sexual abuse at CCIs in Bihar and Uttar Pradesh emerged, the department directed Child Welfare Committees (CWC) in every district to start a fresh round of inspections.
"These inspection committees, constituted as per the provisions of the Juvenile Justice Act started inspections in the second week of August. During the course of the investigation, we found three incidents in Andhra Pradesh. In Cudappah, the operator was using children for begging while in another CCI in Visakhapatnam, a resident was being sexually abused by a staff member. The one in Ongole was the gravest, where 46 girls complained of sexual abuse," said Kumar.
Ongole is situated in the Prakasham district, which has 76 registered CCIs. Four of these are government-run and 66 are owned by Christian organisations. G Bharathi was recently appointed as the chairperson of the District Child Welfare Committee in February 2018. On receiving directions to inspect homes in the district, she formed a committee comprising District Probationary Officer Farooq Basha, CWC counsellor Anita, two social workers and a psychiatrist. The committee began inspecting CCIs in the district on 10 August.
On 16 August, the team visited the CCI managed by IERF. Just as with previous CCI inspections, in addition to inspecting the CCI, the team interacted with children staying at the home independently, without the presence of IERF staff. They distributed pieces of paper on which they encouraged the children living at the home to write down their complaints, if any. When Bharathi started reading the anonymous chits, some of them had mentions of 'life being miserable', 'intolerable' and more such worrying statements. At the end of this session, she requested those with problems in the CCI to stay back and personally speak to her. Close to 50 girls stayed back. Bharathi sent her team to inspect the institute and sat down to have a chat with the girls.
After a lot of coaxing, Shalini (name changed to protect identity) took her aside. Between tears, she narrated how Joseph would summon the girls to his house to do odd jobs, like cleaning and washing. Using this pretext, he would call them into his bedroom and instruct them to massage him, insisting on massages closer to his crotch. If they expressed discomfort, he would start verbally abusing them and continue to do this publicly for days. During such episodes, he would touch the bodies of the girls and force the girls to touch his private parts.
As Shalini was narrating this, the other girls joined in with many of them breaking down. Bharathi called her team back and divided the girls into smaller groups so that her team members could talk to every child personally. With statements from 46 girls, Bharathi informed Kumar and the district collector. To ensure that the girls or their families weren't threatened, the girls were moved to the government-run Bala Sadan before the police initiated action against Joseph.
"The week that followed was crucial as we had to record statements of the girls while ensuring their safety and confidentiality," said Bharathi, who received threats in the week that followed. She has been staying with a friend since the FIR was registered. "The girls had to first undergo psychological counselling. Not only were they traumatised by regular sexual abuse, the fact that they had nobody to complain to in the institution made them all the more helpless," says Bharathi.
"There was a lot of pressure including from some who wanted to turn this into a move against a religious organisation. But we didn't give in. The testimonies of the girls spoke for themselves. The police and the collector cooperated fully. The girls were shifted to different Kasturba Gandhi Balika Vidyalayas immediately," said Kumar. A delegation from the National Commission of Scheduled Castes visited Ongole in the last week of August, following which charges under SC/ST (Prevention of Atrocities) Act have been added to the FIR. The complainants have also been grated ex-gratia by the commission.
"Close to 25 years ago, I met Joseph when he was preaching at a function. I knew him as a pious man. When news of his arrest emerged, some of us were in shock," said Dr Sarada Devi Karnatakam, a retired professor and a Christian lay leader (non-clergy) living in neighbouring Guntur. She said that before the actual details emerged, there was a suspicion that this could be a conspiracy. Some residents of Ongole shared similar sentiments of shock while a few said that complaints of a similar nature had surfaced against Joseph in the past, but the complainants were silenced and officials, bought.
A Christian social worker mentioned how Joseph used religion to funnel money to his organisation. "IERF is neither a mainline Church affiliate, nor an independent church. It is a society claiming to be involved in faith-related activities and the president, Joseph himself, calls himself a pastor. He moves closely with high-ranking officials in Ongole and his clout is probably the reason nobody took action against him. Joseph also has many pastors working under him, so most of us are scared to say anything against him publicly," the social worker said.
IERF is registered under the Societies Registration Act of 1860 and the IERF website states that Jospeh has started 125 churches. The churches and institutions run by Joseph are unaffiliated and do not fall under the three major Christian divisions that exist, viz the Roman Catholic Church, the Protestant denominations and the major Pentecostal churches.
Anila Kumari, a politician, said that Joseph's action have brought shame to the Christian community in Ongole. Her non-Christian friends have used this to ridicule her faith since the incident, she added. "The best CCI in Praksham is also run by a Christian organisation," said Bharathi, "Joseph just happened to be a Christian. This problem is systemic, such individuals who are waiting to prey on vulnerable children and women exist everywhere."
But Devi noted that the problem with addressing sexual abuse in such institutions is extremely difficult considering there is resistance from within to talk about this. "Mainline churches, like the one to which I belong, has tried to steer these conversations with limited success. In spite of early attempts to talk about violence faced by women, like the World Council for Churches declaring an entire decade from 1988 to 1998 in solidarity with addressing issues of women, the conversation around sexual abuse remains minimal," said Devi, reiterating that such abuse can go completely unnoticed when organisations like IERF, which are family run, come into the picture. "Since IERF is an independent organisation, its executive body, if unbiased, must remove all individuals involved in the crime immediately," she added.
Explainers
According to officials at Buckingham Palace, Queen Elizabeth II had been consulted on all arrangements for her state funeral including order of service, music and readings
Explainers
Congress leader Shashi Tharoor got the nod from Sonia Gandhi to run for party president. Though the interim chief told the Thiruvananthapuram MP she was in favour of 'free and fair' elections, insiders say groundwork is being laid for Rahul Gandhi's return to the top post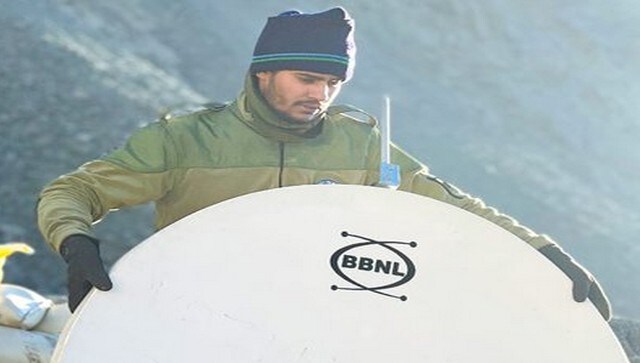 Explainers
The Leh-based Fire and Fury Corps, which handles military deployment along Kargil-Leh and secures the frontier with China and Pakistan, tweeted that internet was activated on the Siachen Glacier at 19,061 feet