In 41st Mann ki Baat address, Narendra Modi hails India's scientific prowess, backs use of artificial intelligence for development
In his 41st edition of monthly radio address Mann ki Baat, Prime Minister Narendra Modi stressed upon the importance of science and technology in India's overall development.
Addressing the nation via the 41st edition of monthly radio programme, Mann Ki Baat, Prime Minister Narendra Modi stressed upon the importance of science and technology and the potential of artificial intelligence in India's growth trajectory.
Modi began his address with a phone call from Komal Tripathi of Meerut, who reminded listeners of National Science Day on 28 February. National Science Day is celebrated each year on this day to mark CV Raman's discovery of "Raman Effect". Tripathi also urged Modi to speak on the importance of scientific temper and education in helping India's growth.
Hailing the scientific community in India, Modi invoked the names of some of the most popular Indian-origin scientists. "From Sir Jagdish Chandra Bose and Har Gobind Khorana to Satyendra Nath Bose, scientists have been India's pride. In fact, the famous 'boson' particle is named after Satyendra Nath Bose," Modi said.
The prime minister also invoked the names of rishis who helped create the ancient India's knowledge systems. "On the one hand, we have mathematicians like Bodhayana, Bhaskar, Brahmagupta and Aryabhatta, on the other hand Charaka and Sushruta are our pride in the field of surgery," Modi said.
Speaking on the hot topic of artificial intelligence, Modi claimed that machines are getting smarter through self learning and urged researchers to make use of AI to make the lives of "divyangs" (differently-abled), farmers and the needy more simpler.
"We can be alerted about natural calamities. Can we help the farmers to know about their crops return? Can it be used to improve the reach of the medical services and help in curing the diseases in more advanced way?" he asked. Modi also said that he had attended a programme on artificial intelligence at the University of Mumbai.
"Science and technology are value neutral. They do not have their own intelligence but it depends on us what work we want to take from that machine. And here, the human objective guides the outcome of the technology. The technology and machines should be used for the betterment of the humankind," he said.
Modi also referred to his last month visit's to Ahmedabad along with his Israeli counterpart Benjamin Netanyahu. "During my visit to the the iCreate Centre in Ahmedabad's Deo Dholera village, I saw how a youth had developed a technology for people who cannot speak. He developed a device, where a dumb person, whatever he wants to speak just need to write which gets converted into a voice."
Modi also stressed on the importance of public and occupational safety, urging citizens to inculcate safety in their day-to-day lives. "India has to become a risk-conscious society. Day-to-day safety needs to become an integral part of  our lives," Modi said.
Modi also praised the National Disaster Management Authority (NDMA) for leading the way in disaster management and said, "Not only does the NDMA helps citizens during natural calamities, it also holds training camps for volunteers."
"Most of the accidents barring national disasters in some way or the other occur due to our negligence. If we remain vigilant and follow rules then we can avoid such situations," Modi added.
Like many times in the past, Modi again dwelt into his pet project "Swacch Bharat Abhiyan", while introducing his government's GOBAR-Dahan initiative.
"In this budget, emphasis was laid on 'waste to wealth' and 'waste to energy'. We are taking forward the 'Swacch Bharat' initiative through the'GOBAR-Dhan' (Galvanising Organic Bio-Agro Resources) initiative," he said. The prime minister lauded the idea of "kacchra utsav", which began in Raipur and has now spread to various cities of India, and urged citizens to come up with innovative ideas to make clean India.
Ahead of International Women's Day on 8 March, Modi also invoked Swami Vivekananda to pay tribute to Indian womanhood. "On this occasion, I remember Vivekananda's words: The idea of perfect womanhood is perfect independence. In today's world, it is our responsibility to make sure that Indian women are equal partners in social and economic spheres," Modi said.
While reiterating his vision for "New India" by 2022, Modi said that the country was looking beyond the concept of women's development and talking in terms of  development being led by women.
With inputs from agencies
Modi also congratulated the administration for beginning electricity supply to Gharapuri Isle, which houses the Unesco World Heritage site Elephanta Caves, adding that it was a "new beginning of a period of development".
"I was just watching the TV news two days ago that electricity has reached three villages of the Elephanta Island after 70 years of independence, and this has led to much joy and enthusiasm among the people there," Modi said.
"It is a very important tourist destination and the Elephanta caves are marked as a World Heritage site by UNESCO and attracts tourists from all over the country and abroad. I was surprised to know that despite being such a prominent centre of tourism and its close proximity to Mumbai, electricity hadn't reached Elephanta after so many years of independence," he added.

With inputs from agencies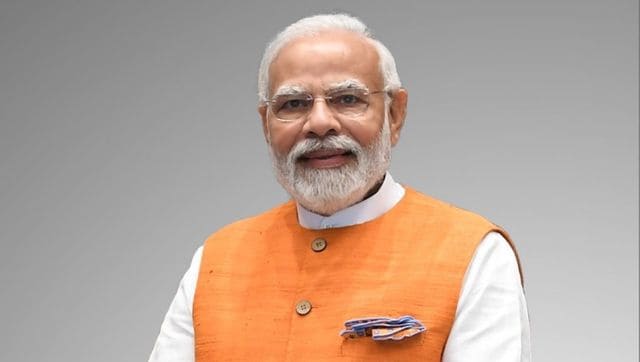 India
Prime Minister Narendra Modi virtually inaugurated the two-day 'National Mayors' Conference' that is being held in Gujarat's Gandhinagar
Politics
AAP chief Arvind Kejriwal knows too well that it won't be easy to make inroads into Prime Minister Narendra Modi's home state and hence taking calculated moves to take up the challenge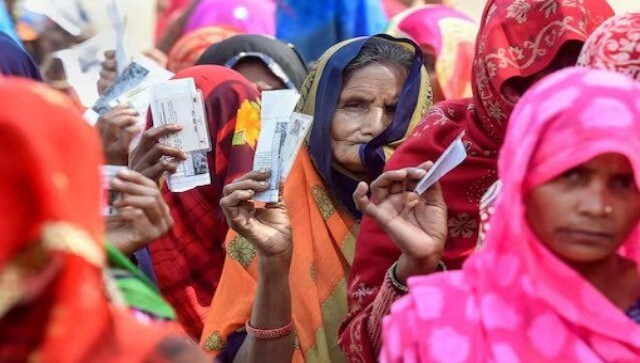 India
Gujarat has seen frequent visits of top national leaders ahead of the elections, and parties are firming up their strategies. The roads of cities and villages of Gujarat are filled up with advertisement banners of political parties