Imposition of Bangla and its eventful journey: Amid calls for separate Gorkhaland, Mamata should learn a bit of history
Oh, the places Bangla has gone! Offensive, defensive, and plain defiant, a language a quarter of a billion of us speak, has witnessed journeys along interesting, and ironical, bylanes.
Oh, the places Bangla has gone! Offensive, defensive, and plain defiant, a language a quarter of a billion of us speak, has witnessed journeys along interesting, and ironical, bylanes.
The most recent instance of Bangla offensive had a dramatic blowback. West Bengal's chief minister Mamata Banerjee found out the hard way that language lessons can hurt. Her government's order in May to make study of Bangla compulsory in all schools across the state provided additional spark to the movement for Gorkhaland, she has worked so assiduously to undermine since being first elected as chief minister in 2011.
Mamata's government has since modified the order to assuage those of Nepali and Koch-Rajbongshi origin in northern Bengal, but it's all a bit late; as is the realisation that an area administratively made part of Bengal in colonial times does not mean that people in the area compulsorily care to be identified with Bangla beyond it occasionally being a link language. And, that being part of a Bengali majority state doesn't detract from their own identities, including their primary, not-Bengali language.
Language often imposes as politicians, political leaders and political expediency dispose, as we have seen, not just in West Bengal but across India, South Asia and large swathes of the world where languages from Tibetan and Basque to those of indigenous Australian and South American cultures have been swamped by languages of political command and control.
An aside, in an irony of impressive proportion: it is difficult to ignore the near-complete domination of the language of the early settlers of the Darjeeling hills — and Sikkim — by several waves of Nepali-speaking immigrants, who now collectively demand revocation of Bangla!
But let that rest a while to journey with Bangla.
Bangladesh was born in great part because it wanted to be Bengali, speak Bangla, ultimately breaking away from the construct of Pakistan, its development and racial bias against East Pakistan and its repeated attempts to impose Urdu as the state language in its more populous eastern wing where relatively few had acquaintanceship with Urdu. That language nationalism was truly birthed on what in Bangladesh is revered as Ékushé, twenty-first, the day in February 1952 when several language protesters were killed by state security.
Of course, after gaining independence Bangladesh has discriminated linguistically and ethnically against its own minorities who do not profess Bangla as a mother tongue, such as in the country's Chittagong hill districts — indigenous people!
Few Bengalis, either in West Bengal and Bangladesh, recognise though the emotional Unishé, the nineteenth, that Bengalis of the Cachar area of Assam hold to their heart to mark their own language martyrs, created that day in May 1961.
There is an interesting history to it. In the administrative reorganisation following the usurpation of the British East India Company's powers by the British Crown, after the mutiny of 1857 or, if you prefer, 'war of independence', the largely Bengali speaking districts of Sylhet, Cachar, and Goalpara — hitherto part of Bengal province — were with some hill districts merged into the newly created Chief Commissioner's Province of Assam.
In 1947, much of Muslim-majority Sylhet went over to Pakistan after a referendum in July that year; except for the areas of approximately three-and-a-half police areas, or thanas of a majority Bangla-speaking area remained with India — and Assam. Trouble began to brew with this legacy, this outcrop of Bengalis, cut-off from West Bengal —and from the very Bengali East Pakistan.
The Assam (Official) Language Act, 1960, in December of that year made Assamese the official language of Assam. This touched a raw nerve, especially as it followed what came to be called the 'Bongal kheda' campaign: get rid of Bengalis — who held positions of industry and influence even in several parts of Assam where Bengalis were not in majority. Those were violent, cynical times — much like now.
Several Assamese writers and thinkers of the time fully justified the move to make Assamese the only language. "Bengali has been declared as the State Language for the Darjeeling District of West Bengal where it is spoken only by about 16 percent of the population," maintained PC Goswami in the July 1960 issue of The Economic Weekly. "So, there should be no hesitation in declaring Assamese as the State Language of Assam for fear of offending the people of Cachar and Hill Districts, particularly when adequate safeguards are provided for the minorities." What cascading irony!
Anyway, resistance began to grow in the Cachar area, peaking with the incident of militant protest on 21 May 1961: Nine protesters died as security forces waded into them, fired at them. Two more died later. Bangla had more martyrs. By October that year, backed by unending protest, Bangla was made officially on par with Assamese in the Cachar area, and a language of education and administration.
In Tripura successive pre-and-post Partition waves of immigration has ensured a massive skewing of ethnicity from not-Bengali to Bengali — and so, to Bangla — till today a point of resentment among those who answer to the composite, not-Bengali tag of Tiprasa, a collective of people of largely Tibeto-Burman stock.
In Manipur, Bangla — more precisely, the Bangla script — had a near-fantastic run. From the Manipuri nationalist perspective, conversion to a Vaishnav and caste-ridden Hinduism from the traditional Manipuri practice of Sanamahi followed rapidly when the king Pamheiba, who later took on the name Garib Nawaz, declared Hinduism as a state religion in 1720. Those who resisted were punished. Priests arrived from Sylhet in the 1730s. With them arrived more Bengalis, and more Bangla influence. So much so that over time, Meiteilon, the language of the majority Meitei people of Manipur, began to be written in Bangla alphabet.
As demands of autonomy and outright freedom from India grew from the 1970s, Manipuri — Meitei — nationalists have fought in some cases to recreate history to a suitable self-image, and jettison Bangla in which much of Manipur's history was written. This move to formally have the local government accept Meitei Mayek as the official script for writing Meiteilon came about in 2005 in a violent manner. In April that year protesters of a pro-Mayek group backed, according to local assumption, by a puritanical rebel group set fire to the Central Library in Imphal. An estimated 145,000 books and manuscripts, mostly using Bangla script, were lost.
A month later, Manipur's legislature formally voted in Mayek as an official script of communication and instruction. Schools began to change over the following year, beginning with junior school, and working its way up. Newspapers using Bangla script began to include articles written in Mayek. Signage and advertising have since used Mayek and English — as with the rest of India, this language of colonialism survived as a link language: media, government, schools, writers and rebels freely use it, besides those of the minority non-Meitei stock, such as the Naga, Kuki and Zomi people who often see Meiteilon as subsuming their own tribal languages and identity.
The abhorrent act of book-burning — some moderate Meitei intellectuals called it 'Taliban-like' — was accepted by several prominent ultra-nationalist intellectuals and writers as a necessary act of sacrifice, including of their own works, written in Bangla script, that would gradually face extinction unless re-written in Mayek.
Scripted hatred and nationalistic pride sometimes provide little room for civilised behaviour — all in the name of a particular civilisation. Bangla has been there and done that, as victim, victor, and oppressor. Perhaps, Mamata would appreciate it had she more time for history and less for histrionics.
The author has penned several award-winning books, is a columnist and consultant for think-tanks and media. His forthcoming book is The Bengalis: Portrait of a Community. He tweets @chakraview
Find latest and upcoming tech gadgets online on Tech2 Gadgets. Get technology news, gadgets reviews & ratings. Popular gadgets including laptop, tablet and mobile specifications, features, prices, comparison.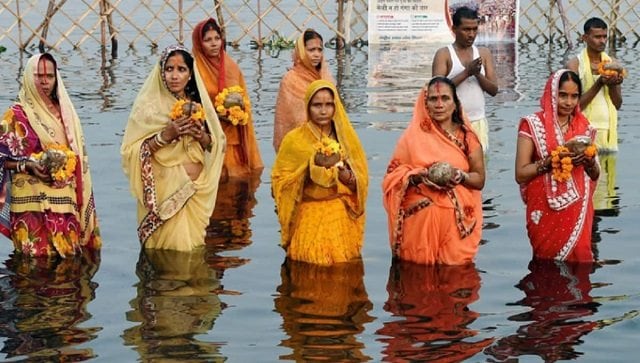 India
Celebrated across Jharkhand, Odisha, Uttar Pradesh and West Bengal, Chhath puja is observed six days after Diwali on the Shashti Tithi of Shukla Paksha of Kartik month
First Cricket News
Children from underprivileged families, suffering from critical ailments and those who cannot afford to follow up on their elective medical costs, got support from Tendulkar's foundation.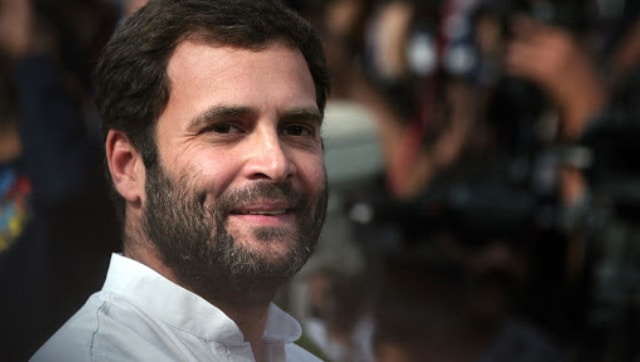 Politics
According to the state Congress leadership, Gandhi inquired about the seat-sharing deal between the two parties