IMD weather forecast: Heavy showers predicted in Mumbai, Konkan for next two days
While some districts in Maharashtra have received less than average rainfall so far in this monsoon, IMD predicted heavy showers in coastal areas, including Mumbai, over the next two days
Mumbai: While some districts in Maharashtra have received less than average rainfall so far in this monsoon, the India Meteorological Department (IMD) on Thursday predicted heavy showers in coastal areas, including Mumbai, over the next two days.
As per the IMD forecast issued on Thursday, few places in Konkan, Goa and parts of Madhya Maharashtra would get heavy rainfall for the next two days.
Few places in Mumbai would also get heavy showers in next 48 hours from Friday morning, it said.
"Rest of the areas would receive light showers or have cloudy conditions for next 48 hours starting from the morning of 30 June," it said.
While some parts of the state, like Mumbai, recorded surplus rainfall of the season so far, some districts in the state, including Satara and Kolhapur, have received less than average rains.
Mumbai has received 541 mm rainfall since June 1 (till Thursday), which is 12.7 mm more than the average rainfall Mumbai gets by 29 June.
On the other hand, districts like Kolhapur (-62.5mm), Ratnagiri (-28.2mm), Satara (-95.7mm), Sangli (-62.3mm) and Panjim (-64.1mm) have received less rainfall, the database updated Thursday said.
Madhya Maharashtra received normal showers in the last 24 hours. Chopda in Jalgaon district in north Maharashtra received 40 mm rainfall, while Nashik, Hingoli and neighbouring districts received rainfall in between 10 to 20 mm in last 24 hours, it said.
The catchment areas of major dams like Koyna, which alone generates more than 2,000 MW power for the state, has been receiving good showers. The rainfall recorded in the region was more than 200 mm in the last couple of days.
India
Some people might still be trapped under the rubble and the search and rescue operations were on, according to civic and fire brigade officials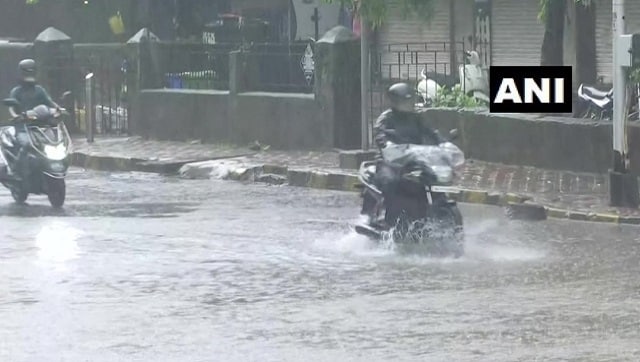 India
More showers are expected in the region over the next two days, the regional meteorological department has said
Business
India has maintained its position for the past three years but this year, it had significant improvements in government efficiency, Institute for Management Development said