IMD says Southwest Monsoon withdraws from Maharashtra 24 days after its normal date
The Indian Meteorological Department (IMD) declared the withdrawal of southwest monsoons from Mumbai and the rest of Maharashtra on Tuesday
The Indian Meteorological Department (IMD) declared the withdrawal of Southwest Monsoon from Mumbai and the rest of Maharashtra on Tuesday, according to media reports.
At 3,029.9 millimetres of rain, in 2017, Mumbai received the highest rainfall in six years.
As compared to previous years, the monsoon withdrew from Maharashtra and Mumbai much later, The Times of India reported.
In 2016, Southwest Monsoon withdrew from Mumbai on 14 October, while declaration for 2015 came on 15 October, the report said.
A former scientist at the Indian Institute of Tropical Meteorology said the monsoon's withdrawal criteria depended on cessation of rainfall activity over the region for five consecutive days, establishment of anticyclone in the lower troposphere, and considerable reduction in moisture content, another The Times of India report said.
Officially, the monsoon season for the region starts on 1 July and ends on 30 September, according to  Hindustan Times. This year the monsoon took 24 more days to leave the region. However, over the past decade, rains have continued to lash Mumbai well into October.
Mumbai's rainfall in 2017 has been 772 millimetres or 25.47 percent in excess of the annual average of 2,258 millimetres, the report said. On two occasions: 29-30 August and on 19-20 September, the city received heavy downpour, recording more than 300 millimetres rain within a period of 24 hours.
In October, however, Maharashtra received normal rainfall.
Sunil Kamble, director-in-charge, IMD Mumbai, told Firstpost in an earlier interview this month, "Monsoon is receding currently, and we expect some irregularities. But overall rainfall during this year's monsoon has been sufficient, except in a couple of districts like Vidarbha."
The Hindustan Times report added that India recorded a 5.2 percent deficient monsoon between June and September 2017.
Of the 36 districts in Maharashtra, 11 recorded deficient rainfall, 17 had normal rainfall, seven witnessed excess rain and one (Nashik) saw 'large excess' rain between these months.
India
Five flights were diverted before officials were able to drain out the water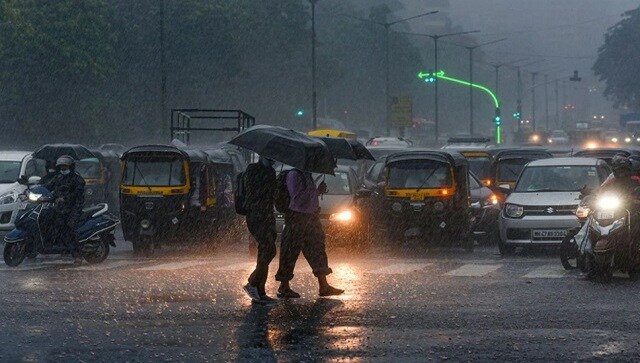 India
The IMD added that intense spell of rainfall is likely over Madhya Pradesh, Uttar Pradesh, Uttarakhand, east Rajasthan and Gujarat till 16 September and decrease thereafter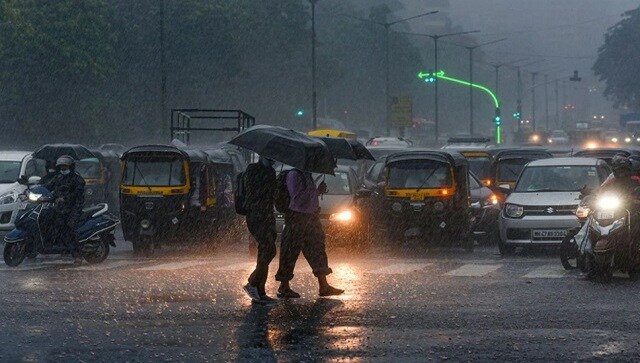 India
The state received an average 155.9 mm rainfall triggering floods in urban and rural areas