IMD predicts heavy rainfall over Jammu and Kashmir, Himachal Pradesh; shallow fog to engulf Delhi throughout the day
In Delhi, shallow fog will engulf region throughout the day with minimum and maximum temperatures hovering around 15 degrees and 27 degrees Celsius respectively
Due to western disturbance persisting as a cyclonic circulation over Afghanistan, its neighbourhood, Jammu and Kashmir, Himachal Pradesh to receive heavy rains, predicts IMD

In Delhi, shallow fog will engulf region throughout the day with minimum and maximum temperatures hovering around 15 degrees and 27 degrees Celsius respectively

In Mumbai, the sky will generally be clear with the minimum and maximum temperatures around 22 degrees Celsius and 34 degrees Celsius
New Delhi: Due to western disturbance persisting as a cyclonic circulation over Afghanistan and its neighbourhood, Jammu and Kashmir and Himachal Pradesh are likely to receive heavy rains on Friday, said India Meteorological Department (IMD).
"The Western Disturbance as a cyclonic circulation over Afghanistan and neighbourhood extending between 3.1 and 4.5 kilometres above mean sea level persists. The associated trough in mid and upper tropospheric westerlies with its axis at 5.8 kilometres above mean sea level roughly along longitude 62 degrees east to the north of latitude 20 degrees north also persists".
"Under its influence, fairly widespread to widespread rain/snow is likely over Jammu and Kashmir and scattered to fairly widespread rain/snow over Himachal Pradesh along with isolated heavy precipitation during the next 24 hours," predicted the weather forecast agency in its All India Weather Warning Bulletin today.
In Delhi, shallow fog will engulf the region throughout the day with the minimum and maximum temperatures hovering around 15 degrees Celsius and 27 degrees Celsius. The relative humidity in the area would be around 65 percent.
However, in Mumbai, the sky will generally be clear with the minimum and maximum temperatures around 22 degrees Celsius and 34 degrees Celsius. Thunderstorm accompanied by lightning is very likely at isolated places over Jammu and Kashmir, Himachal Pradesh, west Rajasthan and Tamil Nadu, Puducherry, and Karaikal.
Find latest and upcoming tech gadgets online on Tech2 Gadgets. Get technology news, gadgets reviews & ratings. Popular gadgets including laptop, tablet and mobile specifications, features, prices, comparison.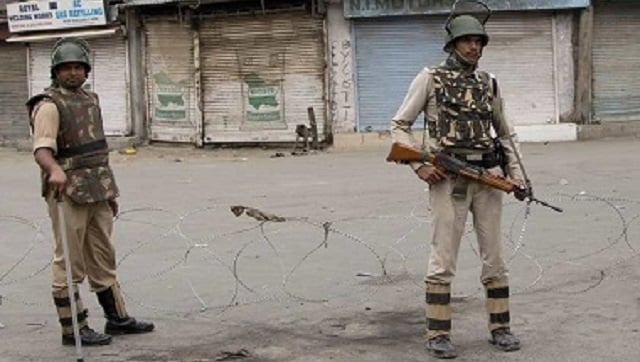 India
In a statement, India said it is regrettable that the OIC continues to allow itself to be used by a certain country "which has an abominable record on religious tolerance, radicalism and persecution of minorities"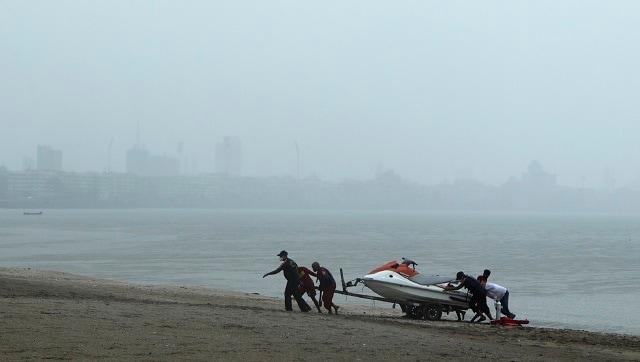 India
IMD has also advised farmers to harvest their crops without delay in the south coastal Andhra Pradesh and Rayalaseema districts as winds are expected to cross speeds of 100 kmph during landfall
India
Meanwhile, the air pollution in Delhi deteriorated to the "very poor" category and was predicted to worsen with calm winds and low temperature allowing the accumulation of pollutants