IMA, AMC protest against Modi's 'corrupt doctors' jibe; profession would do well to introspect than to shoot messenger
Narendra Modi is reported to have cited examples of various international conferences, allegedly funded by pharma companies, where doctors participate.
Many news portals, print and electronic, have reported on the widespread discomfort among doctors' professional bodies following Prime Minister Narendra Modi's reference to an alleged nexus between India's doctors and pharmaceutical companies, during his recent Bharat ki Baat interaction in London.
The prime minister is reported to have cited examples of various international conferences, allegedly funded by pharma companies, where doctors regularly participate. The IMA and the AMC have protested against this, as they feel it amounts to tarring the entire medical community with the same brush.
The Indian Medical Association (IMA), India's largest body of doctors, has a membership of over 280,000, while the Mumbai-based Association of Medical Consultants (AMC) has a membership of about 11,500 consultants. The doctors of these bodies resent that such remarks were made on foreign soil and feel that this was not expected of the prime minister.
The first point to be considered here is whether there is corruption in the medical profession? We cannot live in denial about this as some doctors have conceded that Modi's remarks reflected some longstanding concerns, backed by evidence that drug companies offer doctors incentives that range from gifts to trips. Many within the profession are concerned with the trust deficit that currently exists between the doctors and the public.
The overwhelming sentiment is against the ugly form this mistrust has taken lately with violence against hospitals and doctors erupting now and then. A good way to overcome this, besides stringent law against those indulging in violence, will be for the professional bodies to acknowledge and address the lacunae in the profession. Corruption in health care is bad not only because of financial reasons but also as it adversely affects the health and life of people who trust in the system.
There are many aspects to corruption in healthcare where governments are directly responsible but the final delivery of healthcare is through the doctor, be it a general practitioner largely represented by IMA or a consultant (AMC). It is akin to the men on the borders fighting the enemy, notwithstanding the systemic failures of defence ministries of the successive governments.
Corruption starts with right from medical admissions in private medical colleges, where hefty payments are levied for seats. The graduates of this system and their parents seek quick returns on their substantial investments. Cross referrals and kickbacks are a well-known secret among the physicians, pathology laboratories and imaging clinics. Pharma companies, vendors of high-end equipment, disposables, and costly medicines are all part of the nexus. A well oiled and efficient system exists even between the management and the doctors in private hospitals.
The patients and their families, especially those coming from far off places, may even be grateful for the seemingly innocuous convenience.  Is it difficult to disrupt the long-entrenched nexus? It seems so, given that the expected reduction in costs of angioplasties and joint replacements has not occurred even after the government fixed the low prices of the stents and the prostheses.
Then there are perks on the sly. Teaching hospitals in Mumbai had a system of honorary doctors who gave four hours or so to teaching and treating patients in medical college hospitals while they also had their private practices. As the full-time system came into being, the discrepancy in incomes caused a lot of heartburn.
As a result, some full-time doctors started indulging in private practice on the sly; the honorary doctors too indulged in corruption by bringing their private patients to public hospital as 'note cases'. Resident doctors were asked by both to assist them in private surgery; nascent minds were thus introduced early to the illegality. Unfortunately, sly private practice by full-time doctors in the municipal hospitals has been legitimised in 2005 and the honorary system has also reappeared in peripheral hospitals.
Sponsorships for attending conferences and meetings at home and abroad by the medical and pharmaceutical companies have remained a controversy. Many justify the academic exchanges even if sponsored as crucial, to keep abreast with the technical advances being made.  Many national and international conferences are held through the year. Organising and attending these conferences have financial ramifications.
Medical companies fill the gap by sponsoring travel and hospitality and often the perks are extended to the family as well. This has come to the attention of regulators and several medical companies have adopted internal codes. The attendance at the annual meetings of the professional associations and enhancement of skills should be a member's obligation for fraternity and knowledge exchange.
The second aspect of the protests is whether the prime minister should have said this on foreign soil. In the global world that we live in today, this will be a poor argument. Since I did not listen to the actual statement, I am not sure if the remark was made answering a question or was it deliberate and without context.
India is the 81st least corrupt nation out of 175 countries, according to the 2017 Corruption Perceptions Index reported by Transparency International. This has been reported widely in all international press and magazines. India sadly leads the corruption charts in Asia, followed by Vietnam and Thailand in second and third place. We do not tire of complaining, justifiably, about political and bureaucratic corruption nexus and that the police force is considered the most corrupt in public perception.
Anna Hazare's movement against corruption drew worldwide attention on scams in 2G, Commonwealth Games, coal mine allocations and so on. On a happy note, a survey by Centre for Media Studies (CMS) has found that both popular perception, as well as the experience of corruption in public services, has declined.
I recall with some amusement when the same bodies had protested against the Bollywood actor Aamir Khan when doctors' malpractice was discussed in one of the episodes of Satyamev Jayate in 2012. An umbrella of 21 medical institutions, including IMA, had demanded an apology from the actor for defaming their profession.
One may like to know what steps these bodies have taken against their colleagues since then. Resentments and protests become a defence mechanism for those in the hierarchy and in power, but unable to change the status quo. The institutional strengths need to be harnessed to overcome the shortcomings rather than shoot the messenger. IMA continues to vehemently support the much tainted Ketan Desai who, as president of the medical council, was removed and jailed for corruption.
The IMA and the AMC will enhance their credibility if, to start with, they put on their websites the names of the doctors, if any, who have been stripped off their membership on account of unethical practice. There are many doctors who practice medicine honestly and diligently, especially in rural areas with a little support system. A clean ethical healthcare system will benefit such doctors and the communities they serve.
The author is a Mumbai-based cardiac surgeon.
Find latest and upcoming tech gadgets online on Tech2 Gadgets. Get technology news, gadgets reviews & ratings. Popular gadgets including laptop, tablet and mobile specifications, features, prices, comparison.
World
When it came to Mother Nature, Trump was not humble, he did not seek national coordination in response to the virus and he did not ground what strategy he had in chemistry, biology and physics, but rather in ideology, politics, markets and an election calendar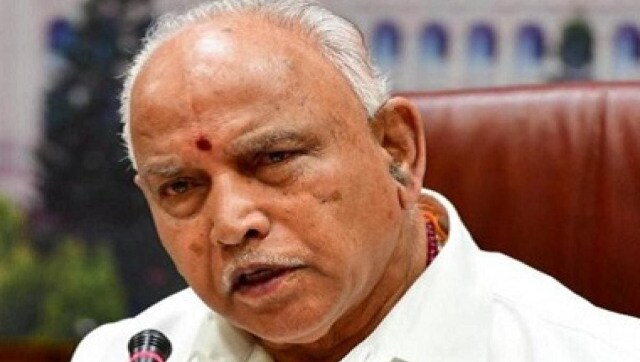 Politics
Citing media reports, Congress spokesperson Abhishek Singhvi on Sunday alleged that the BJP government in Karnataka is "engulfed in the clutches of corruption with dented, tainted leaders ruling the roost"
World
The decomposing corpses of ideas feed and sustain the toxic cesspool our intellectual and social life has become