I'm upset, but convinced truth with prevail: Manmohan Singh on summons in coal scam case
Manmohan Singh reacted to being summoned as an accused in the coal scam case and said that even though he was upset, he was sure that truth will prevail.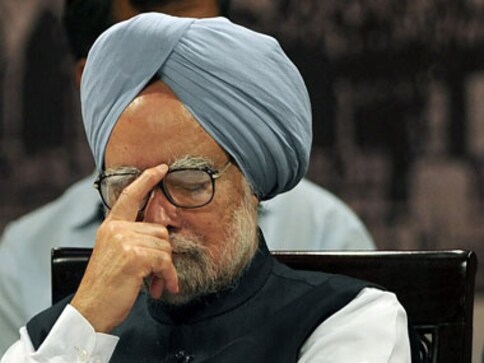 After being summoned by a CBI court in connection with a case related to the coal block allocation case, Former Prime Minister Manmohan Singh said that even though he was upset, he was sure that the truth would prevail.
"Of course, I am upset but this is a part of life," Singh told reporters in Parliament, according to ANI.
The former Prime Minister added that he was upset with the development but was open to scrutiny.
"I am sure that truth will prevail. I will get a chance to put forward my case with facts," said the former PM.
He also said that he had not seen the court order and will give a proper response only after consulting his lawyers, according to CNN-IBN. Singh also maintained that the coal block allocations were done as per procedure.
Singh has been ordered to remain present in the court on 8 April as an accused in the case.
On the other hand, BJP's Prakash Javadekar said that it was because of the "Congress scam" that the former Prime Minister had been summoned by the court.
"The former Prime Minister needs to face these charges only because of the Congress' coal scam," said Javadekar. "The coal scam is a Congress scam," he added.
The court hearing the case filed against PC Parakh, Kumar Mangalam Birla for the allocation of a coal block to Hindalco has summoned the ex-Prime Minister in the case since he was the coal minister at the time of the allocation. Birla and Parakh have also been summoned by the court on 8 April.
The CBI on 19 February had filed its final probe report in a coal block allocation case allegedly involving former Coal Secretary PC Parakh, Hindalco and others before the special court.
The case pertains to allocation of Talabira II coal block in Orissa to Hindalco in 2005. The CBI, in its FIR, had named Parakh, industrialist Kumar Mangalam Birla, Hindalco Industries Ltd and other unknown persons for the offences under section 120-B (criminal conspiracy) of the IPC and under provisions of the Prevention of Corruption Act.
India
The plea alleged that the presence of media and the public in places of recovery amounts to interference with evidence
India
Those named in the charge sheet include two arrested businessmen, the head of a news channel, a Hyderabad-based liquor businessman, a Delhi-based liquor distributor and two officials of the excise department
India
A special CBI court at Alipore here yet again rejected the bail prayer of arrested former West Bengal minister Partha Chatterjee and extended his judicial remand till 12 December