'I'm not a religious fanatic': Meghalaya HC's Justice SR Sen 'clarifies' on ruling that said India should have been declared 'Hindu country'
Justice SR Sen of the Meghalaya High Court sought to clear the air on his earlier remarks, and said that he is 'not a religious fanatic.'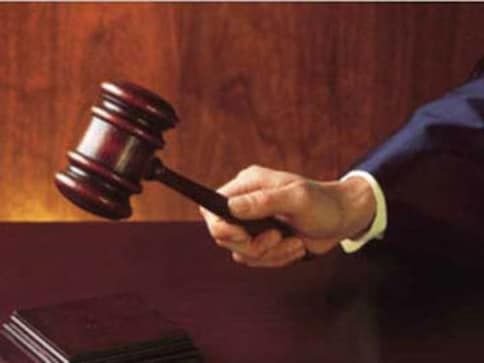 A ruling by Meghalaya High Court judge Justice SR Sen earlier this week, in which he had said India should have been declared a "Hindu country" after Partition, had stirred a controversy. In an unusual "clarification" on Friday, Justice Sen sought to clear the air around his remarks, saying he was "not a religious fanatic".
"Secularism is one of the basic structures of our Indian Constitution. It should not further be divided on the basis of religion, caste, creed, community or language (sic)," Sen's clarification read.
In his ruling on Monday, the judge had also said: "I am confident that only this government under Narendra Modi ji will understand the gravity and will do the needful as requested above, and our Chief Minister Mamata ji will support the national interest in all respects."
On this point, his clarification stated, "I would like to make it clear that when I mentioned the government under Shri Narendra Modi ji, it is inclusive of the Hon'ble ministers and Hon'ble members of both the Lok Sabha and Rajya Sabha. I also mentioned the Chief Minister of West Bengal, which did not mean that the chief ministers of other states were not included. My request was to the policymakers and lawmakers of this country."
Justice Sen also stressed that he does not harbour political ambitions, and that no political party had influenced his judgment. He wrote: "I do not belong to any political party, nor have I got any dream to get any political berth after my retirement, and neither is my judgment politically-motivated or influenced by any party."
The Meghalaya High Court judge's verdict — passed on Monday while disposing of a petition of a man who was denied domicile certificate by the state — had said that the concept of a National Register of Citizens is "defective" as many foreigners "became Indians" because of the exercise, and nobody should try to make India an Islamic country.
He had said that like Pakistan, which declared itself an Islamic country after Independence, India "should have also been declared a Hindu country, but it remained a secular country".
At the same time, Sen had urged the Centre to frame a law to allow Hindus, Sikhs, Jains, Buddhist, Parsis, Christians, Khasis, Jaintias and Garos from Bangladesh, Pakistan and Afghanistan to live in India peacefully and with full dignity, without making prescribing any cut-off year.
The judge was, however, quick to add that he was not against "my Muslim brothers and sisters" who have been living in India for generations and abiding Indian laws. "They should also be allowed to live peacefully," he had added.
Hindus, Sikhs, Jains, Buddhist, Parsis, Christians, Khasis, Jaintias and Garos who presently live in Bangladesh, Pakistan and Afghanistan should be given citizenship without any question or production of any documents, Sen had ruled, directing that the order be delivered to Prime Minister Narendra Modi and his colleagues, in addition to the office of Meghalaya governor Tathagata Roy and Chief Minister Conrad K Sangma.
Read the full text of the clarification issued on Friday here:
With inputs from PTI
India
Mamata Banerjee won't be able to attend the upcoming Presidential poll due to prior engagements, a TMC functionary said .
Politics
Earlier, CPI(M) General Secretary Sitaram Yechury said that NCP chief Pawar has refused to become the Opposition's nominee for the 18 July elections
Politics
Banerjee claimed that ordinary people are being "tormented" under the BJP and as a result several lakhs of people, including businessmen have left the country.