IAF releases Airmen Group X, Y Phase I Exam Result, and Phase II Exam admit card on airmenselection.cdac.in
Indian Air Force Group X Phase I examination for the Technical Posts and Group Y for non-technical trades was held on September 2019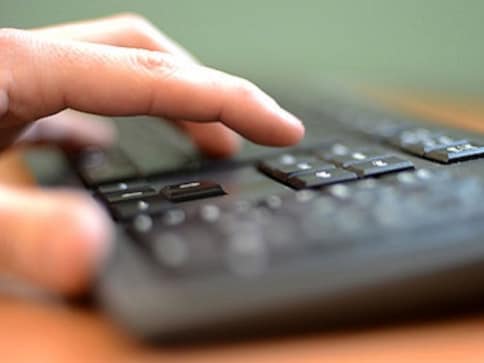 IAF has released Airmen Group X and Y Phase I Exam Result, and Group X and Y Phase II admit card on its official website

Indian Air Force Group X Phase I examination for the Technical Posts and Group Y for non-technical trades was held on September 2019

The Indian Air Force is the air arm of the Indian Armed Forces
The Indian Air Force (IAF) has released the result of the Airmen Group X and Y Phase I Examination, and the admit card for the Group X and Y Phase II Examination on its official website – airmenselection.cdac.in. The Indian Air Force Group X Phase I examination for the Technical Posts and Group Y for non-technical trades was held from 21 to 24 September 2019.
How to download Indian Air Force Group X and Y Phase I Examination Result 2019:
Step 1: Visit the official website of the Indian Air Force – airmenselection.cdac.in
Step 2: Click on the 'Candidate' tab on the homepage
Step 3: Select 'Login (for intake 02/2020)' from the drop-down list
Step 4: Candidates are requested to enter their respective email ID, password and the captcha, and click 'sign in' to download their results
All candidates are requested to download or take a print out of the result for future reference. The IAF has also released the admit card for Group X and Y Phase II examination. Qualified candidates can download their respective admit card online, using their login details , and following the same process mentioned above.
The Indian Air Force is the air arm of the Indian Armed Forces. It was established on 8 October 1932 in British India as an auxiliary air force of the Royal Air Force.
Opinion
If Recep Tayyip Erdoğan wins the presidential election, he will continue to get closer with Russia, China and Iran in the international arena
World
During its showcase of GPT-4, OpenAI revealed that they had a modded version of ChatGPT running on GPT-4 take some of the toughest exams in the US. GPT-4 performed better than most humans on those exams, outscoring about 90% exam takers.
Entertainment
The viral tweet got a wide range of reactions in the comment section. One user agreed and wrote, "Maths has always been the scariest subject!"