Hyderabad's tryst with LSD: Undercover operation reveal city minors falling prey to psychedelic drugs
Recent raids and seizure of psychedelic drugs like LSD, Molecule and MDMA or ecstasy has shown that not just metros but even cities like Hyderabad are rising in the drug map with several consumers being teenagers
Having exhausted all her money in the last one year, 13-year-old Nikita (name changed) was desperate. She was addicted to Lysergic Acid Diethylamide (LSD) or acid, a mood changing psychedelic drug that gives the consumer a sense of low. But having once tasted Molecule, a party drug which gives a sense of euphoria, she wanted to buy it. But at Rs 6,000 per blot, Molecule is more expensive than LSD which costs Rs 3,000 per blot.
A blot is a small piece of paper, smaller than a postage stamp, that a person keeps under their tongue till the chemical in it is absorbed.
On Saturday, Nikita sent a nude photograph of hers over WhatsApp to Nikhil Shetty, a peddler, telling him to upload it on the internet and in return, arrange a blot of Molecule for her. Shetty, who was arrested on Tuesday morning, passed on the photograph to Calvin Mascerhanas, another peddler. It was Mascerhanas' arrest by the Telangana Prohibition and Excise Department on Sunday, that led to the confiscation of his phone and his WhatsApp messages revealed Nikita's story.
Thirteen-year-old Nikita is a Class VIII student of one of the premier international schools in the newer part of Hyderabad. A preliminary probe has revealed a disjointed family atmosphere leaving the daughter feeling uncared for and lonely. The parents were in a state of denial when Nikita's addiction was revealed to them.
But what's worrying is that Nikita is not the only student is vulnerable to this web of addiction. Notices have now been sent to 20 top private schools and colleges in Hyderabad, informing them about multiple users from their schools. The Prohibition and Excise Department, however, has not revealed the names to the schools. The department knows that the students could be targeted by school and college managements themselves if their names are made public. Among the names on the client list on Calvin's phone, about 20 are VIPs in Hyderabad including the daughter of a senior IPS officer and the son of a journalist.
The crackdown did not happen overnight. Sometime ago, the police was tipped off about 11 drug peddlers who were actively engaged in servicing the high society drug-seeking clientele in Hyderabad. The Police began its work on getting to the gang nearly a month ago when two of its undercover operatives established contact with the peddlers, posing as customers. In three weeks, they spent close to Rs 50,000 buying small quantities of the heady substance. When the undercover operatives got to Calvin on Saturday, they realised that the number of minor customers on his list was alarming, and decided to move in.
Usually prohibition and excise departments do not manage to lay their hands on huge quantities of drugs. But the Telangana unit seized 600 blots on Saturday and another 100 blots on Tuesday during its operation. Earlier, seizures in different cities did not go beyond 10 blots. The authorities also confiscated 35 gms of MDMA (Methylene Dioxy Methamphetamine) referred to as the Ecstasy drug. The total value of the haul is put at Rs 25 lakh. Seven of the 11 peddlers are in custody.
But what's even more shocking for the special investigation team probing the case, is that even though the effect of LSD or MDMA lasts for 12 hours, none of the family members detected any abnormal behavioural pattern in the school children who were consuming it. LSD results in loss of appetite, sleeplessness, hallucinations, depression and distortion of sense and time. It is a sad commentary on the ecosystem that the children were growing up in, that the narcotics peddlers and not their parents were on their speed dial.
In the real world, drug peddlers behave like normal guys, thus making it difficult for the agencies to spot them. For example, Calvin is a management graduate from Mangalore and works with a multinational IT company. He also plays the guitar at a restaurant over weekends. The modus operandi is to be a part of a WhatsApp group that would consist of six to seven friends and a peddler. The orders would be placed on the app and payments made virtually. The consignment would be delivered at a public place, which in most instances would be near the school or at a shopping mall, within half hour.
Calvin is also a repeat offender. He was nabbed in 2013 by the Hyderabad police for possession of ganja. It is obvious he was not under surveillance and he returned to his old trade. According to confession statements of the accused, the consignments were reportedly procured from Chicago and payments were made through bitcoins. But it won't be easy for the authorities to get through to the sellers abroad as the interaction over the internet happens through proxy servers and the data is encrypted.
Sources say Calvin, who along with Shetty, seems to be the kingpin of the peddler network in Hyderabad, also uses a phone that has an automatic message deletion option every 15 minutes. The SIT has sent his phone to a forensic lab to retrieve his old messages.
Students are not the only one caught in the net, though. Several film celebrities including a bigshot producer in the Telugu film industry, are believed to be regular clients of the accused. "But we do not want to go after him right now because the media focus will then shift there while our primary concern is to save the students," says Akun Sabharwal, Director of Enforcement, Telangana Prohibition and Excise department.
The government agency, meanwhile, was under the impression that only Delhi and Mumbai reported higher incidences of drug abuse and shady peddler networks. The raids and the seizures have revealed that Hyderabad is pretty high on the map.
Find latest and upcoming tech gadgets online on Tech2 Gadgets. Get technology news, gadgets reviews & ratings. Popular gadgets including laptop, tablet and mobile specifications, features, prices, comparison.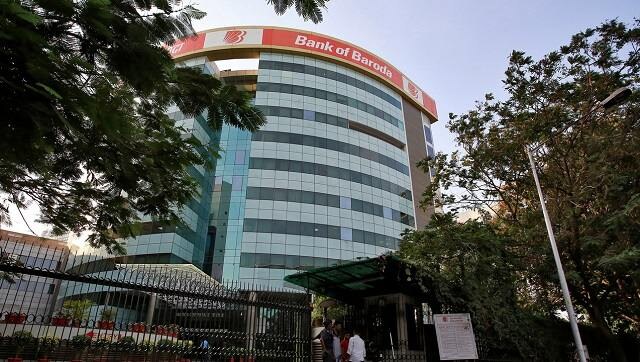 India
The facility will make banking services available around the clock with no additional requirement of application download, easy access and convenience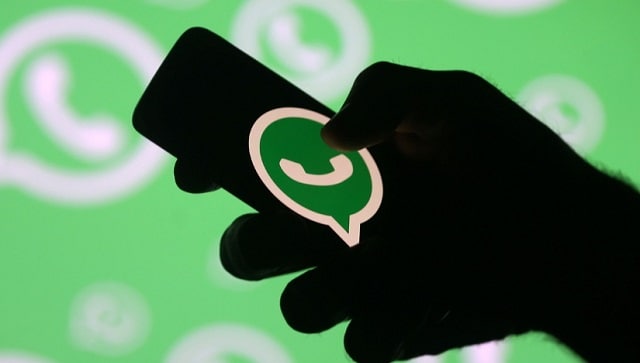 News & Analysis
WhatsApp now says it is now going to use the three-month delay to better communicate both the changes in its new policy and its long-standing privacy practices
News & Analysis
WhatsApp has released a clarification on how the new policy is different, what has changed, how the new policies work for business accounts and personal messaging and more.