Hyderabad University suicide: Phony FIR is exactly what Rohith would not have wanted
The FIR lodged against Bandaru Dattatreya, charging him of abetting the suicide of second-year PhD student Rohith Vemula appears to be a nonsensical and desperate attempt to settle political scores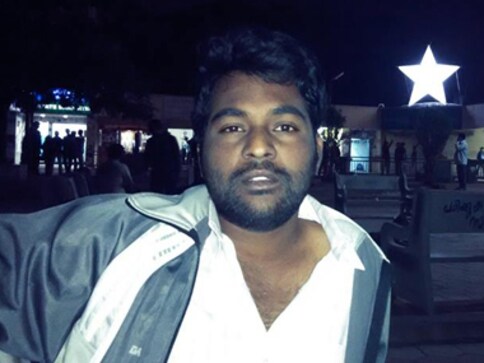 The First Information Report (FIR) lodged against Bandaru Dattatreya, charging him of abetting the suicide of second-year PhD student Rohith Vemula appears to be a nonsensical and desperate attempt to settle political scores against the Union Labour minister using the deceased scholar as an excuse.
While the Criminal Procedure Code requires the police to register an FIR (or a B report) if a private complaint is made, it doesn't stand to reason that Dattatreya was made the principal accused in the death of a student who has not named him in his suicide note, or for writing a letter to the HRD ministry which he, as a serving Member of Parliament of that constituency, is well within his rights to do.
"I have no complaints on anyone. It was always with myself I had problems," says Vemula, in a heart-wrenching letter. It is simply insane to twist his last few words, drop them in the boiling cauldron of student activism, subaltern politics, class war, plain political opportunism and pin the blame on one person, making him the Fall Guy for an unfortunate death.
Any suicide is tragic, unfortunate. Even one is one too many. The suicide of a promising science research scholar is even more so. But to use Vemula's death as a cynical tool to appease vote banks is the worst insult we can inflict on the deceased University of Hyderabad student.
As allegations and counter-allegations abound and political parties make a beeline for Hyderabad to fish in troubled waters, it would serve us well to take a look at the facts of the case.
Trouble has been brewing in Hyderabad University since last year with ABVP — the student wing of BJP — and Ambedkar Students Association (ASA) repeatedly clashing over different issues.
These are nothing new in student politics and any university in India is witness to agitations of similar kind.
The issue escalated when Susheel Kumar, ABVP leader, in his Facebook post last August called ASA students including Rohith Vemula 'goons' for organizing a protest against Yakub Memon's hanging.
Agitated students forced Susheel to apologise. The two sides then gave different accounts with Susheel alleging that he had been attacked, injured and forced to visit a hospital while ASA have claimed they had not resorted to any violence.
According to a report in The NewsMinute, though a proctorial board gave a first report clearing the ASA members citing lack of medical evidence to prove that Susheel was harmed, a second report few days later indicted them. The reports eventually lead to their suspension.
It was apparently then that the ABVP wrote to BJP MP from Secunderabad and Union Labour Minister Bandaru Dattatreya, alleging that the ASA members were indulging in "casteist" and "anti-national" activities.
For his part, Dattatreya shot off a letter to Union HRD minister Smriti Irani. Repeating the charges leveled by ABVP, his letter reads: "This could be visualised from the fact that when Yakub Memon was hanged, a dominant students union, that is Ambedkar Students Union had held protests against the execution. When Shushil Kumar, president, ABVP, protested against this, he was manhandled and as a result he was admitted in hospital. What is more tragic is that the university administration has become a mute spectator to such events."
He signs off by saying that his sole purpose behind writing the letter was to highlight the goings-on at the campus and he asks for a change in the atmosphere.
According to a report in The Indian Express, after a series of flip-flops, five ASA students including Vemula were suspended in September and the decision was upheld in December. The students eventually moved out of their hostel rooms to a tent they set up inside the campus and began a "relay hunger protest". On Sunday, Vemula hanged himself to death. The police recovered a suicide note.
Faced with mounting criticism, Dattatreya, a BJP leader from a backward caste, said: "I forwarded the letter on my official letterhead to Union HRD Minister Smriti Irani. I do not know what happened after that. ABVP or BJP has nothing to do with that.''
It can indeed be argued that Dattatreya had no business butting into student politics which may or may not have led to the events spiraling out of control. It is nobody's case that students are not allowed dissent inside a university campus, be it protesting against Yakub Memon's hanging or screening films that are critical of the establishment.
Dissent is a necessary part of democracy and nowhere does it say in the university manual that ministers should call the riot act when student wings clash against each other.
But to book the union minister under the Scheduled Caste and Scheduled Tribes Prevention of Atrocities Act and blame him for "forcing" Vemula to end his life is wrong. Period.
As an MP from Secunderabad, Dattatreya didn't commit any grievous crime nor did he break any rule of law by highlighting the events in Hyderabad University campus. His letter specifically stayed clear of recommending any punitive action for the students.
Vemula's suicide note poignantly says: "I would not be around when you read this letter. Don't get angry on me. I know some of you truly cared for me, loved me and treated me very well. I have no complaints on anyone. It was always with myself I had problems. I feel a growing gap between my soul and my body.
"The value of a man was reduced to his immediate identity and nearest possibility. To a vote. To a number. To a thing. Never was a man treated as a mind. As a glorious thing made up of stardust. In very field, in studies, in streets, in politics, and in dying and living."
It is difficult to say so soon what led this well-read, sensitive and erudite scholar to take his own life, more so when even his supposed rival in campus say that his nature was to fight back amid adversity, never to bow away.
"I have known him for almost five years. We were ideologically different, but he was brave. He would rip apart posters we placed in campus, he was at the forefront of their agitations. I never imagined this would happen. Never," said Susheel Kumar, the ABVP leader against whom ASA has leveled charges of abetting suicide.
Given this, to say that a letter asking for discipline to be restored in university campus is 'direct abetment of suicide' is a massive leap of faith not supported by the chain of events or the disposition of the departed.
"If you, who is reading this letter can do anything for me, I have to get seven months of my fellowship, one lakh and seventy five thousand rupees. Please see to it that my family is paid that. I have to give some 40 thousand to Ramji. He never asked them back. But please pay that to him from that."
His stipend of Rs 25000 per month was held back by the University authorities due to "paperwork". It reeks of a callous attitude and the authorities must be brought to book. These lines indicate that Vemula was well aware of his sense of responsibilities even when he had made up his mind.
While the culpability must rest with someone, it is plain wrong to point it at Dattatreya whose letter to the ministry was written in August, a full month after the stipend was stopped.
"May be I was wrong, all the while, in understanding the world. In understanding love, pain, life, death. There was no urgency. But I always was rushing. Desperate to start a life. All the while, some people, for them, life itself is curse. My birth is my fatal accident. I can never recover from my childhood loneliness. The unappreciated child from my past.
I am not hurt at this moment. I am not sad. I am just empty. Unconcerned about myself. That's pathetic. And that's why I am doing this."
Vemula's words are not aimed at anyone. Tragic and incredibly heart-breaking, it would do his memory a massive disservice if we turn him into a political football and kick him around to suit our narrow, blinkered ends.
Opinion
While India is broadly in favour of globalisation and free trade, the Modi government has placed the national self-interest stage centre in the mix. It wants reciprocity and mutual advantage, or it tends to lean towards Aatmanirbharta
Opinion
Kashmiri Pandits remain steadfast to the idea of home – which they lost because of being Hindus and Indians. But, a home in Kashmir may not manifest in the years to come, given the prevailing situation, yet it offers a sense of belonging to the exiled community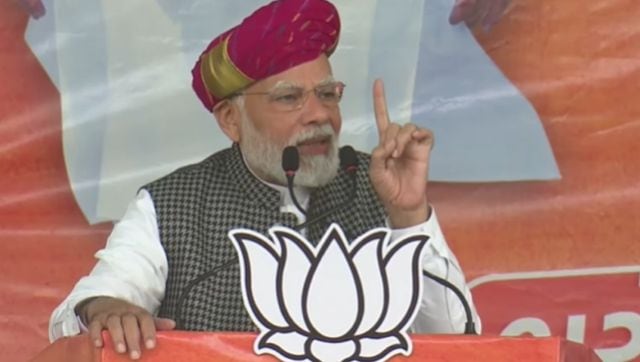 Opinion
In every way, Narendra Modi gains from this needless controversy before the nine state elections this year and the general election next year. And a master politician like him will not let this opportunity for his opponents to malign themselves go waste