Hyderabad narcotics racket: Tollywood drug fracas mustn't overshadow real victims, the youths
While big heroes and heroines getting named and shamed in drug busts make for titillating news, it should not concern society at large.
In the office of the Telangana Excise Department hangs an interesting portrait. It shows Excise Enforcement director Akun Sabharwal's face photoshopped on an action photograph of actor Prabhas, in the iconic war scene from the movie Baahubali. The villain is described as Gudumbasura and is a tribute to Sabharwal's earlier drive against the toxic toddy.
Next week, when 16 prominent personalities from the Telugu film industry will walk into this office, they would be in two minds whether to feel flattered by the tribute to 'Baahubali' or to read the hidden message. That is because these people, among them lead actors and actresses, prominent film directors and technicians, have received notices from the Excise department to appear before the Special Investigation Team (SIT). After the drug racket that was recently busted in Hyderabad in the first week of July, 12 drug peddlers were arrested and their mobile phones revealed that they had many Tollywood customers on speed dial.
While the initial focus in the drug peddler database of nearly one thousand customers was on school and college students, who were found to be buying psychedelic drugs like LSD (Lysergic Acid Diethylamide), ecstasy and molly from these peddlers, the SIT has now shifted its attention to Tollywood, where substance abuse is alleged to be more rampant and widespread.
Over the past 24 hours, names of those who have received the notices are doing the rounds, with Whatsapp forwards giving this voyeuristic news revelation a life of its own. Though the Excise department denies releasing any names, some TV channels have named the actors and directors and even used their movie stills.
Some other media outfits have been circumspect but have dropped sufficient hints for those following Telugu films to guess their names. Sample this in a news report in a national newspaper: "Another (person under the scanner) is a three-time Nandi award-winning director whose Mahesh Babu starrer was a blockbuster in 2006''. You only need to google to know who the reference is to.
Those whose names are doing the rounds have therefore felt the need to plead innocence. Like actor Navdeep Pallapolu who admitted he received a notice from the Excise department, asking him to appear before the SIT. His defence is that he had worked with an event manager for a show and stayed in touch with him. That event manager is one of the 12 persons arrested and his mobile phone revealed Navdeep's name.
Actor Rana Daggubati's father, producer Suresh Babu too has denied that any member of his family is involved in substance abuse.
The media focus is partly to do with a sense of deja vu. Google search to 2010 and you would find stories of a similar drug bust that was carried out by the Hyderabad police. At that time, the city police commissioner AK Khan had said, "We have a list of 65 people who are well known names in the film industry and kith and kin of VIPs in a diary seized from a Nigerian drug supplier. We are watching all of them closely.'' Khan was referring to the notebook seized from Chema Victor Clement, who allegedly supplied cocaine to the brothers of a top Telugu hero.
But after the brouhaha and media glare, nothing happened. Seven years later, the drug expose has come back, almost like a sequel to 2010, with many of the same names under the radar. Proof that the clean-up that Tollywood promised, never quite happened.
Will it be the same story this time? In a move that has raised eyebrows, Akun Sabharwal is proceeding on leave from 15 to 26 July, overlapping with the period when the SIT interrogation will take place. Sabharwal, however, clarified that his leave was sanctioned before this case and is for personal reasons. But with the kind of clout the world of Telugu cinema wields in the corridors of power, it won't be a surprise if not enough dope is found. Pun intended.
But while big heroes and heroines getting named and shamed makes for titillating news, it should not concern society at large.
What should worry parents and the Telangana government more is that the drug cartel had spread its tentacles into educational institutions. Despite that, a meeting with school and college managements that had been scheduled for 14 July was postponed after the education minister objected to the names of institutions becoming public. Strange, he did not feel more agitated about the case of a 14-year-old student sending a nude photograph of herself over Whatsapp to a drug peddler, asking him to use it and give her blots of 'molecule', as she had run out of money.
It is close to two weeks since the raids were conducted, the peddlers arrested and the supply chain disrupted. Experts say the craving for LSD returns within 12-14 days. They are worried about withdrawal symptoms among those students who have been addicted to it. This especially since India, leave alone Hyderabad, does not have a single drug withdrawal therapy centre, meant exclusively for adolescents.
Hyderabad frankly needs to look at the big picture and not obsess about the big screen.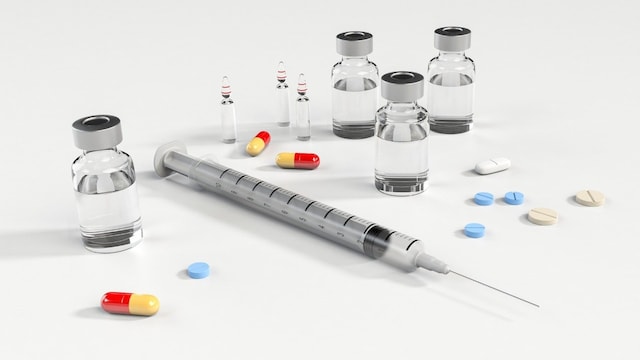 World
The decades-long trend of rising drug prices, described by Eroom's Law, is in part a result of regulatory inefficiencies.
Politics
The 57-year-old former Bengal BJP chief is the candidate from Habra which falls under the Barasat Lok Sabha constituency of North 24 Pargana district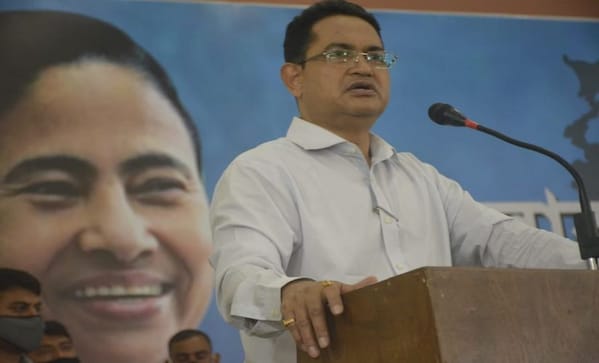 Politics
Humayun Kabir joined the TMC in February after quitting the police. A decorated officer, Kabir was the Police Commissioner of Chandannagar and has held many senior positions within the force