'No visa if convicted': Hyderabad cops clamp down on drunk drivers
The conviction of drunk driving will be used for preventing the grant of visas and also employment, especially in government jobs
When was the last time your drinking buddy asked you if you'd like "one for the road"? You might have obliged or politely declined, but the few pegs or pints you gulped down until then could cause an unbridgeable void between you and your dream holiday, degree or job. Some hangouts put up signs appealing to their customers not to drink and drive. But how many of us pay attention to those signs?
The Hyderabad city police has been mulling the idea of sharing the data of those convicted of driving under the influence of alcohol with different consulates and also government organisations.
Hyderabad is one of the important Information Technology (IT) hubs in the country with major global firms having set up offices in the city, and a large number of IT professionals from the city are deputed to the US and other countries for work. Thousands of students in the city, who seek plush careers and higher education abroad, too are likely to risk their opportunities due to drunk driving.
The conviction of drunk driving will be used for preventing the grant of visas and also employment, especially in government jobs. To hell with the pleasures bestowed by Bacchus!
Police officials strongly feel that this can be a great deterrent, so that nobody would venture to be at the wheel or riding a motorcycle in an inebriated condition.
The Supreme Court Committee on Road Safety in its order of 22 March, 2016 ruled: "The committee desires that in cases of driving under the influence of drink or drugs, the police should in every case prosecute the offender and seek imprisonment and levy of fine as prescribed under Section 185 of MV Act 1988 and suspension of licence under Section 25 of MV Act."
On the permissible limits of alcohol in blood, the law says: "Any person under the influence of alcohol or drugs, driving or attempting to drive a motor vehicle found to have an alcohol level exceeding 30 mg per 100 ml of blood detected by a breathalyser shall be punishable." Those who think they have consumed just one peg or just one pint too may unwittingly have overshot the prescribed limit though.
Cases of violation of other traffic rules too are under consideration for inclusion in the background checks for government jobs. The commissioner of Hyderabad City Police M Mahender Reddy recently suggested that he had left instructions with special branch police to share the conviction data of drunk driving offenders with the prospective employer (government departments).
Drunk driving cases attract a punishment of up to three months imprisonment.
Official statistics put the total number of convictions for drunk driving at over 7,700 since 2011 in Hyderabad. What's intriguing is over 1,500 people have been given imprisonment as the punishment in 2016 so far — a whopping number. The neighbouring Cyberabad accounted for 480 cases of imprisonment this year.
Those applying for a passport must mention the jail term, if awarded for drunk driving, in the application, lest they would attract punishment for perjury. For, the government records can easily collate the data and catch the offender.
Conviction under drunk driving is taken seriously by the consulates of foreign countries.
The in-charge Commissioner of Hyderabad City Police Anjani Kumar told Firstpost: "All the conviction details of drunk driving will be made available on the public domain, which can be accessed by anyone including any agency like a consulate of any country. We are in the process of implementing this. We will not physically share the details of information on the conviction. But, the consulates can access it as the data is posted on the public domain. If a person is convicted of drunk driving, chances are that he/she may not get a visa."
Though driving under the influence of alcohol alone per se may not be a reason for denial of a visa, it surely comes in the way.
Jamie Fouss, consular chief, US Consulate in Hyderabad, in response to an email query of Firstpost said: "The United States of America views drunk driving/driving under the influence, driving while intoxicated, and similar arrests ("DUI" arrests) as serious offences. Driving under the influence poses a significant public safety hazard and constitutes a possible visa ineligibility on the basis of a physical or mental disorder with associated harmful behaviour.
"Consular officers are required to refer any non-immigrant visa applicant with one alcohol related arrest in the last five years, or two or more in the last 10 years, to the panel physician for a medical examination prior to visa issuance to rule out a medical ineligibility. As mentioned on the Department of State website, the Visa Office implemented the requirement for consular officers to prudentially revoke non-immigrant visas for driving under the influence, driving while intoxicated, or similar arrests/convictions (DUI arrests) subsequent to visa issuance because driving under the influence is indicative of a possible ineligibility under section 212(a)(1)(A)(iii) of the U.S. immigration and Nationality Act (INA). More detailed information is available on the website: fam.state.gov."
In fact, traffic violation convictions have become part of background check for government jobs over a year ago. There were instances where a few people lost their government jobs for being convicted and imprisoned for more than 20 days in 2015. Close to half of those (over 62,000) caught for drunk driving since 2011 are in the bracket of 18 to 20 years of age and their bright career prospects are doomed because of the punishment for drunk driving.
Commissioner of Cyberabad Police CV Anand said that the same rule applies in Cyberabad area also. In fact, all the IT activity and the offshoots of new economy are all under the purview of the Cyberabad commissionerate.
While convictions alone would be shared in the public domain, the cases where penal fee is levied will not be put up in public domain. However, three penalties attract a jail term and that is more serious. Once a person is jailed for violation of traffic law, including driving under the influence of alcohol, he will lose his driver's license, said Anjani Kumar.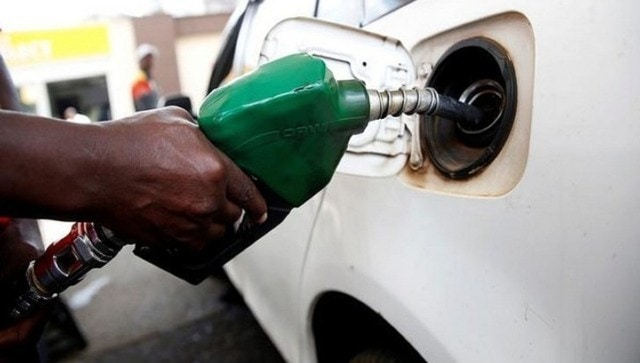 India
Hyderabad on Monday became the second metro city after Mumbai to see petrol price crossing Rs 100 per litre mark after fuel prices were raised yet again
First Cricket News
The former India skipper termed the move as vendetta against him by the anti-lobby and vowed to fight back.
Entertainment
In response, Lyca Productions said the issue raised before the Hyderabad court is a different one and has nothing to do with the litigation pending before the Madras HC