Hundreds of flights grounded as typhoon Mindulle nears Japan
Strong typhoon Mindulle was expected to make landfall around noon, moving upwards from the Japanese capital to the northern Tohoku region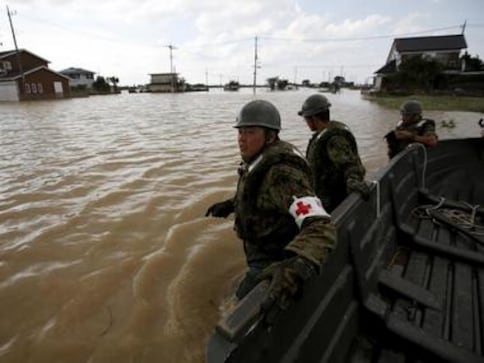 Tokyo: A powerful typhoon was on course for a direct hit on Tokyo on Monday, with nearly 400 flights grounded due to heavy rain and strong winds.
Strong typhoon Mindulle was expected to make landfall around noon, moving upwards from the Japanese capital to the northern Tohoku region, the Japan Meteorological Agency said.
Packing gusts up to 180 kilometres per hour, the storm was heading north at a speed of 25 kilometres per hour from Miyake island in early morning, the agency said.
There were no immediate reports of casualties or significant damage on Miyake, an island of around 2,600 residents which is known for fishing, tourism and farming.
"In Tokyo... please exercise caution for landslides, flooding in low lying areas, surging rivers, violent wind and high waves," the weather agency said.
The storm caused airlines across the country to cancel a total of 387 flights, mostly to and from Tokyo's Haneda airport, national broadcaster NHK said.
Japan Airlines said it cancelled 145 domestic flights through mid-afternoon, affecting 26,910 customers, while All Nippon Airways cancelled 96 domestic flights, affecting 21,300 passengers.
Major train services in Tokyo and its surrounding region operated normally during the morning commuting hours, including super fast bullet trains, according to East Japan Railway, the region's biggest railway operator.
Separately, typhoon Kompasu, which hit Japan's northern main island of Hokkaido yesterday, had been downgraded to a temperate depression by early today and moved away into the Sea of Okhotsk, according to the weather agency.
Heavy rains since Saturday caused high waves and rivers to flood in Hokkaido, but caused only three minor injuries.
Find latest and upcoming tech gadgets online on Tech2 Gadgets. Get technology news, gadgets reviews & ratings. Popular gadgets including laptop, tablet and mobile specifications, features, prices, comparison.
science
Hayabusa 2 will be going on an 'extended mission' to study two other asteroids that are small and fast spinning.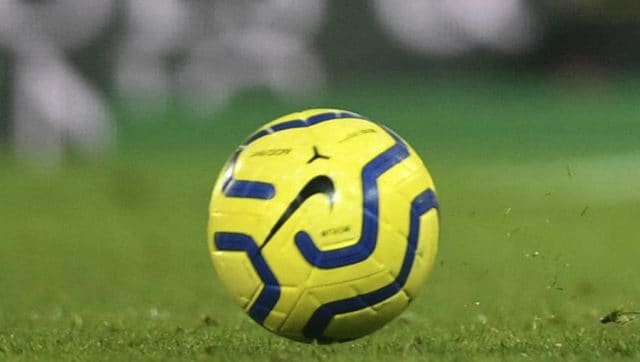 Sports
Two players and a staff member on the Nagoya team tested positive for the virus, media reports said.
Sports
Tokyo observed the original date a year ago. That was before the COVID-19 pandemic postponed the Olympics and pushed back the opening to 23 July, 2021. Fireworks cascaded over Tokyo Bay back then, and local celebrities unveiled the medals in a highly choreographed show.