Human trafficking: Assam's latest racket shows organised gangs continue to operate unchecked
Assam has a long way to go to check the menace in spite of the existence of 14 anti-human trafficking units in the state including one attached to the Government Railway Police (GRP)
She was suave, persuasive and appeared as the saviour of young girls from impoverished families in western Assam. Employment offers from her were hardly refused as it meant more money and a better livelihood. But many among these girls never returned home as they were trafficked and sold at unknown destinations.
Sofia had already vanished by the time her modus operandi was unearthed and the police began searching for her. She was too smooth an operator to be apprehended — she was seen less, heard more and operated with incredible skill for at least four years through a wide network of agents who were always on the prowl for victims.
Additional superintendent of police SR Saikia has confirmed that two cases were registered against Sofia at Baksa after complaints were received from the relatives of two minor girls who went missing.
"Sofia hails from Dumuni in Baksa but she was last seen around six years ago. We are investigating the case," Saikia said and admitted the possibility of more girls being trafficked by her from different districts of Assam.
The police version of Sofia, however, does not match with the findings of Bachpan Bachao Andolan (BBA), an NGO founded by Nobel Laureate Kailash Satyarthi, that has been meticulously working to prevent trafficking among other issues.
A cell in BBA led by activist Rakesh Senger has been tracking the activities of Sofia and other human traffickers in the country for the past several years. He says that she could be clubbed in the category of top human traffickers in the country comparable to Panna Lal Mahato and Baba Bamdev of Jharkhand.
"The information that we have gathered on Sofia suggests that she might have trafficked around 500 children with the help of middlemen. Our local activists have received more than 50 complaints against her from parents whose children are untraceable and from the local student groups of Adivasis (tea tribes)," Senger claimed. He explained that besides Delhi, there were several districts in neighbouring Haryana where the children might have been sold.
Sofia continues to be elusive with hardly any effort by the law enforcement agencies to nab her and the agents who had been responsible in trafficking the children from Assam. Her case bears ample indication of the impunity with which the traffickers have been operating in the state. While organised gangs are found to be active in most cases, but in some instances, even well known NGOs were involved in trafficking as revealed last year by the investigations of Outlook and Cobrapost when two organisations affiliated to the RSS – Sewa Bharati and Rashtriya Sevika Samiti – trafficked 31 girls to Punjab and Gujarat to "initiate them into Hinduism." In 2010, the Supreme Court barred children below 12 years from being sent outside Assam and Manipur for education which came after a probe found 76 children from these states in "homes" run by Christian missionaries in Tamil Nadu.
No wonder, Assam has topped the list among the states in 2015 with as many as 1,494 cases out of a total of 1,539 in the entire country. In the same year, only eight were convicted although 1,552 persons were arrested and chargesheets filed in 365 cases. Clearly, Assam has a long way to go to check the menace in spite of the existence of 14 anti-human trafficking units in the state including one attached to the Government Railway Police (GRP).
The victims' families are usually reluctant to inform the police and register cases for fear of harassment which perhaps also explains the wide gulf in the data gathered by the BBA on Sofia and the law enforcement agencies. They are usually families with low income, awareness and literacy rates.
A study carried out by UNICEF and the Assam government some years ago found Sonitpur and Kokrajhar as the worst affected districts which have a sizeable population of Bodos and Adivasis. Many children rescued from trains, railway stations and other places incidentally belong to these communities.
(The author is a senior journalist in Guwahati and author of 'Rendezvous With Rebels: Journey to Meet India's Most Wanted Men')
India
The heart of the conflict is an unresolved border issue — a 164.6-kilometre long inter-state border, which separates Assam and Mizoram. This border is shared by three districts of South Assam — Cachar, Hailakandi and Karimganj — and three districts of Mizoram — Kolasib, Mamit and Aizawl
India
Mizoram Border Clash: According to local media reports, 50 Assam police personnel were admitted to Silchar Medical College and Hospital and six jawan dead, Latest news Mizoram border dispute at Firstpost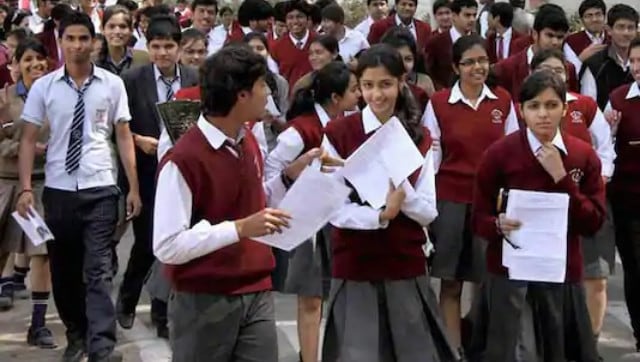 India
The results will now be prepared on the basis of performances in Class 9 and 10 and school-based internal assessment