Huge cost of litigation has turned justice into a dream for the weaker sections in India
Has justice become so expensive in India that it becomes evasive even for a senior ranking bureaucrat?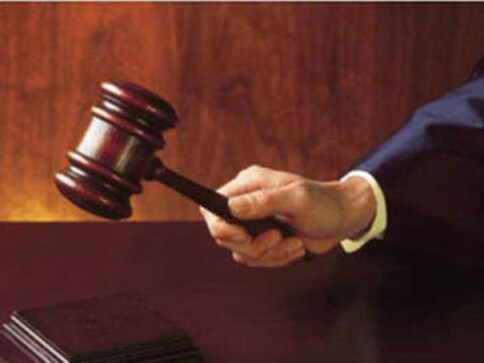 In the 2013 courtroom drama Jolly LLB, Boman Irani appears on the silver screen in his three piece suit, descending from his swanky BMW, escorted by another SUV and army of secretaries. He looks every bit a corporate honcho. The mistake can come easy for anyone who has been lucky enough not to have been embroiled in a legal case which took him to the steps of the Indian courts.
If he would have been, he would have known that the 'new nawabs' now wear the black robe.
JNU student union leader Kanhaiya Kumar, who was accused of sedition charges, was defended by a battery of lawyers, whose fees Kumar might take a lifetime to pay. But then he was a 'hero', whom everyone wanted to defend.
The court of law is a place where justice has a cost; that cannot be easily borne by majority of its helpless visitors. And everyone is not as lucky as Kumar is.
On Tuesday, as reported by The Times of India, former coal secretary HC Gupta — who is an accused in several coal scam cases — moved a special court seeking to surrender his bail, saying he wanted to "face trial from inside jail". The reason: He couldn't bear the financial burden of litigation.
Has justice become so expensive in India that it becomes evasive even for a senior ranking bureaucrat?
Gupta, who sought to withdraw the authorisation letter issued in favour of his lawyers, also said that he did not wish to examine any witness in his defence. This reflects the abject sense of dejection of a government servant who with "due diligence" did his work all this service and is being "targeted for his honesty".
TSR Subramanian, former cabinet secretary and author of India at Turning Point: The Road to Good Governance, told Firstpost, "I will not believe that Gupta can take even a rupee. He would not be tempted with Rs 100 crore bribe. Our system is so rotten that while those unscrupulous lot making crores, by all wrong means, are never punished, officers like Gupta are hounded. To my best of my knowledge, he is one of the most upright officer I know."
Subramanian adds, "The expenses in the higher courts are astronomical. The lawyers have made it a practice to earn adjournments somehow. As they charge hefty amount per appearance, the adjournments suit them. This is a racket that needs to be stopped from functioning."
But then Gupta is not alone in his failing pursuit of justice.
'Death Penalty India Report' released by the Centre of Death Penalty at National Law University, Delhi, in the month of May, made an observation which has a significant bearing on the issue of "cost of justice" in India.
The report noted: "Very often, the concern about the quality of legal representation has been couched in terms of inadequacies of the legal aid system. More than 60 percent of the prisoners sentenced to death had private lawyers in the trial court and high courts. It must be a cause for extreme concern that prisoners and their families wanted to avoid the legal aid system at all costs and therefore went to great lengths to ensure that they had private legal representation."
The inadequacies of legal aid system in India push millions of litigants — majority of which belongs to the economically weaker section (a fact highlighted in various reports) — to hire 'expensive' courtroom heroes, making justice impossible for many.
The apex court on several occasions, through its judgments, has highlighted the issue of unequal access to justice, but hardly any serious attempt has been made to ensure 'justice for all'.
Justice BS Chauhan and Justice SA Bobde in August 2013 while dismissing the anticipatory bail plea of IPS officer PP Pandey, accused in Ishrat Jahan fake encounter case, observed, "We are sorry to say that the court's time is being used by senior advocates and big criminals. We can say on oath that only 5 percent of the time is being used for common citizens, whose appeals are waiting for 20 or 30 years. This court has become a safe haven for big criminals. You come here for the sixth or eighth time for anticipatory bail and we should hear as if we were a trial court."
In yet another case, involving former Haryana chief minister Om Prakash Chautala, who was serving a ten-year jail term in a corruption case and had sought extension of his interim bail, a bench of justices HL Dattu and SJ Mukhopadhaya observed, "Sometimes, I wonder at my system. Here is an appeal of the year 2013 which gets a quick hearing. In how many cases are we doing so? That's why poor man feels that the system cares only for known persons and the unknown persons (common man) gets ignored."
In 1850, Supreme Court of United States in Stockton v Ford observed, "There are few of the business relations of life involving a higher trust and confidence than that of attorney and client, or, generally speaking, one more honourably and faithfully discharged; few more anxiously guarded by the law, or governed by sterner principles of morality and justice; and it is the duty of the court to administer them in a corresponding spirit, and to be watchful and industrious, to see that confidence thus reposed shall not be used to the detriment or prejudice of the rights of the party bestowing it."
Ironically, all benchmarks stated in the judgement seem to be eroding.
The bewilderment of the 'My Lords' at the unequal access to justice was obvious. But the irony rests elsewhere. Host of lawyers who are elevated to judgeship knows the rules of the game. Then why do they allow justice to evade the poor? The apex court has through its various landmark judgments addressed concerns that perhaps touch every aspect of its citizen's life. From environmental concerns to administration, all has been regulated by the higher judiciary time and again.
Then, what stops them from regulating the ground that underpins the entire judicial processes?
In this respect, an important observation was made by Kaleeswaram Raj, a lawyer practising in the Supreme Court of India and the High Court of Kerala, in his article in The Hindu in March 2014.
It reads, "In a Maharashtra case, M.P. Vashi v. Union of India, the levy of exorbitant fees by senior lawyers was the matter in issue. Vashi argued that most of the designated lawyers, by making use of their star value and face value, charge unfair fees. He submitted that a kind of monopoly is being created in the business, detrimental to the interest of the common man at "the other side" who is unable to afford such highly priced lawyers. Unfortunately, the Bombay High Court was not inclined to accept the contention and a historical opportunity for institutional introspection was lost."
While the fact remains that 5-10 lakh per hearing charges can be peanuts for corporate houses, embroiled in legal battles, or a superstar makings 200 crore a film, or even for a 'superstar activist', it is likes of SP Gupta who has to give up all hopes of justice as it cost too much.
World
Since the Supreme Court overturned the Roe ruling, a reversal made possible with the votes of three conservative justices appointed by Trump,some 20 Republican-led US states have passed laws banning or severely restricting abortion rights
World
On 28 January 1986, the US space shuttle orbiter Challenger disappeared into the air following a massive explosion just 73 seconds after its launch from Cape Canaveral, Florida.
World
Last year, the court upheld a constitutional change that allows the military to continue in law enforcement duties until 2028, ruling against appeals that argued law enforcement should be left to civilian police forces