How to have a decent death: Living wills versus a DND for dying with dignity
Should India have Living Wills? Passive euthanasia's 'Next Friend' Pinki Virani weighs in with this exclusive column for Firstpost
Editor's note: This article was originally published on 27 October, 2017. It is being republished in light of the Supreme Court of India's landmark ruling to legalise euthanasia.
"To live like Aruna and die like Aarushi, hell cannot be worse," sombrely noted a young male on Twitter in 2009, when this writer approached the Supreme Court for passive euthanasia, as the Constitution of India-enabled "Next Friend" of Aruna Shanbaug. One recalled his grim truth recently when, within days of each other, two Courts spoke.
The High Court ruling raised doubt about Aarushi Talwar killer(s) ever being caught. Justice always eluded Aruna. Her assaulter — as revealed while investigating Aruna's Story: The True Story Of A Rape & Its Aftermath — was only tried for robbery, attempt to murder; both sentences ran concurrently, he was free within seven years.
The Supreme Court, while reserving its ruling on living wills (written medical instructions for varying illness-stages from no-blood-transfusion to doctor-assisted expiry), said, ""We cannot take a regressive step. It (the Shanbaug judgment) is in vogue since 2011. We are clear that the right to life does not confer on an individual the right to die. But we recognise that every individual has a right to die with dignity."
This Constitution Bench — CJI Dipak Misra, A K Sikri, A M Khanwilkar, D Y Chandrachud, Ashok Bhushan — is referring to the SC's own landmark judgement-law on passive euthanasia in 2011 which places the right-of-choice of irreversibly-ill individuals, in specific situations, over medical control and those who see suffering as "destiny". On Aruna — the nurse savagely sodomised, brutally asphyxiated with a dog-chain in 1973 in a Mumbai hospital by a sweeper, thereby imprisoning her in a permanent vegetative state (PVS) for over four decades — the SC ruled that the nurse-colleagues who opposed passive euthanasia for her, could approach the Bombay High Court "should they change their mind". This passive euthanasia ruling — which stands as law until overruled by itself or revoked/ratified by Parliament — has since been called "the Shanbaug judgement". A gift from a woman so wronged, who (till 2015) existed sightless-speechless-bedridden; so that no more are pushed into comparable purgatory.
The Shanbaug judgement came under a cloud in May 2014 when an outgoing judge, displeased with the issue, clubbed it with living wills. A petitioner had cited the former as among the reasons for legalising an umbrella-latter (reportedly including all euthanasia); it was referred to a Constitution Bench. Their statement (reproduced above), quoted in a national newspaper, un-bundles the two topics and doesn't indicate an overruling of their own judgement-law. In legislature, the Shanbaug judgement was validated in December 2014 when in the Rajya Sabha, it was stated as "to be treated as law". With it as a base, the Government of India has been working on a (albeit prolonged; GoI's call for public input on a Parliament-ratified passive euthanasia law was in mid-2016) "Management of Patients With Terminal Illness, Withdrawal of Medical Life Support Bill". A welcome rechristening, since its call for public input had the draft bill title "the treatment of terminally ill patients", leading this stakeholder to send a submission to the Union Health Ministry on the problematic areas within that draft. This writer underlined that terminally-ill patients needing passive euthanasia were, in point of fact, not desirous of "treatment"; it's the inverse.
With several elections ahead, it's unknown when Indians will see their inputs in a sensibly-structured draft bill on passive euthanasia in Parliament. The Health Ministry also needs to restructure the requirement that every case must be High Court approved; death has already set in, there's no need for overkill with over-regulation. While establishing certain conditions and safeguards which must be maintained for patient-protection from wrongdoing relatives and colluding doctors — including those specific cases which would necessarily need to go to a High Court — practical, workable suggestions have also been submitted. All irreversibly-ill patients do not languish in large cities, which is why a full-blown medical board might not serve them.
It's also not known when the SC will release its ruling on living wills. The GoI has expressed its disapproval of living wills, saying they can be misused. What can get added under duress is a concern (especially upon the elderly-widows-unwanted progeny) as a slide into active euthanasia.
The Mental Healthcare Act 2017 has the "advanced directive" (how to be, or not be, treated for a specific condition) only for mental illnesses. Oftentimes confused with a living will, there could be, as examples and as applicable for a senior citizen with a hitherto healthy heart, the DNR  — do not resuscitate,  withhold cardiopulmonary resuscitation or advanced cardiac life support when the heart stops. Or a DNI — do not intubate, chest compressions and cardiac drugs can be used, but no breathing tube.
It's tricky, balancing patient autonomy with the right to receive timely, focussed medical care. However, death doesn't always wait till end-of-life; it's end-of-life at any age when an irreversible illness announces itself. At this point it's only just that patients be able to regulate the quality of what's left of that life. Accordingly, when in July-August 2014, the Constitution Bench asked all Indian states for their opinions on passive euthanasia, active euthanasia and living wills, one's stakeholder submission — placed on record through (since-late) amicus curiae Tehmton Andhyarujina — grappled with human dignity, its decline and its downright decimation in an over-populated country uncaring of individual rights.
Since that ruling is reserved, pleas within that submission shouldn't be shared. Distilled, repurposed suggestions from it have been made for the Parliamentary-passable passive euthanasia bill. That Indians, including those pronounced irreversibly-ill who are yet competent, must be given the choice of a DND: do not disturb, deteriorate, degenerate, diminish — do not destroy dignity. In passive euthanasia, relatives decide whether to withhold or withdraw treatment on a terminally-ill patient after "everything has been done". It's equally morally sustainable for individuals to write DNDs for passive euthanasia, to save their families and friends the trauma of watching a body and mind start shutting down. Shutting down in variance with other organs so that strong drugs for one set, have side-effects on another. Shutting down very, very slowly; almost spitefully.
The DND can nominate a representative to oversee the stipulated aspects of medical wishes and can be anyone from their primary caregivers — named and identified blood family, spouse, major-age offspring or in the legal absence of these, a verified "next friend". The DND must be a choice even for those who have incurable neuro and musculoskeletal diseases like Parkinson's, Huntington's, Alzheimer's, which will likely lead to the conditions specified for passive euthanasia, and can be drawn up immediately after diagnoses. Why should these, who will die cell-by-brain cell with their eyes turning unseeing, speech drying up much before they are a broken body upon a crumpled bed, be condemned to death bit by bedsore-bit?
The passive euthanasia law appears to be settled in India, its complete contours to be stabilised in the Parliament-passed law. Which has recently, as the Shanbaug judgement and others had requested, decriminalised suicide (abetment to suicide stands). Which in 2014, permitted more morphine availability to hospitals after doctors cited the Shanbaug judgement which shone medical and legal light on PVS. How then, can a DND — in the specific context of passive euthanasia, and so much the better if in a judicial or legislative-approved format — be unlawful? How can compassion — by dying patients, to ease the guilt of their near-dear in midst of baffled grief — be unconstitutional?
So, what should Indians do, if they themselves do not want, to paraphrase Shakespeare, be "killed with a living death"? To be brain-dead, on pointless-ventilator? In PVS, which can last, with palliative care, from five to 10 to 40-plus years?
Talk. Start frank and freewheeling discussions with families, friends, doctors; talking about DND is not illegal. Who knows, the law might even listen.
National Award-winner Pinki Virani is the author of five bestselling books and has assisted on India's law protecting children from sexual abuse.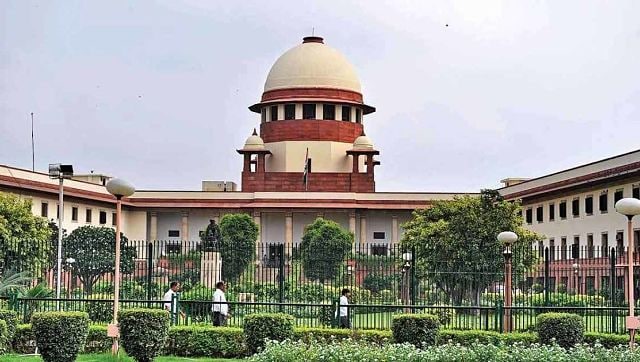 India
There are around 250 posts lying vacant in various key tribunals and appellate tribunals
India
According to the guidelines, those COVID-19 cases would be considered which have been diagnosed through RT-PCR test, molecular test, rapid-antigen test or clinically determined through investigations at a hospital or in-patient facility by a treating physician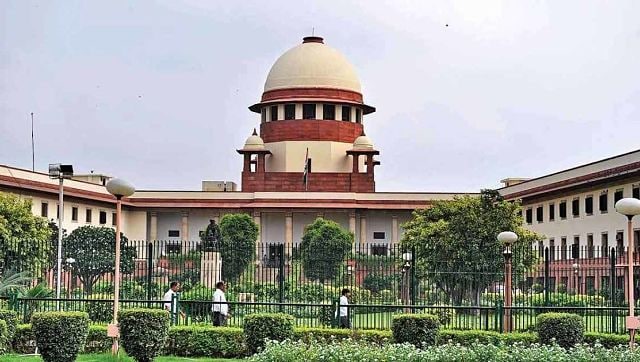 India
Taking up pleas pertaining to alleged hurdles in granting reservation in promotions to SCs and STs, a three-judge bench directed the Advocate on Records of states to identify and flag unique issues