'Honour killing' case of Dalit youth V Shankar in Tamil Nadu: 6 death sentences at one go is monumental move by judiciary
But this is not the first high profile instance of honour killing in the state of Tamil Nadu. The murder of engineer V Gokulraj in Namakkal in western Tamil Nadu hit the headlines in late June 2015.
After a heady day in court, Kausalya was surrounded by mikes and questions in her Udumalaipet home. Wearing a black polo T-shirt, she stepped out buoyantly, with strength in her voice and a swagger. "Today," she began, "today, my faith in the justice system has been restored." 12 December, 2017, will be a monumental day in the history of every honour killing judgment ever heard in the country.
On 13 March 2016, a grainy CCTV footage emerged from a shop in Udumalaipet, a small town in Tirupur district near Coimbatore. Twenty-one-year-old Shankar and 19-year-old Kausalya, a couple who eloped after her parents had opposed to their inter-caste marriage, were out to buy clothes when men on motorbikes sped in front of them and hacked Shankar to death. On arrival at the Coimbatore Government Hospital, Shankar was pronounced dead.
Shankar was a Dalit from Kumaralingam village in Udumalaipet. Kausalya is a Thevar, an OBC caste which is considered an "upper" caste in Tamil Nadu. Centuries of violent hatred between the two castes played out once again, ruining a woman's life.
The two studied in the same college, and fell in love. After multiple instances of opposition (even leading to kidnapping by her family), Kausalya and Shankar got married at a temple in the town of Palani in July 2015. She began to live with Shankar and his father at their home in Udumalaipet.
Life seemed to be getting better. But there was impending danger to even step out of their home because of two previous kidnapping attempts by Kausalya's family. It was not an easy life, but Kausalya and Shankar were willing to risk theirs.
What happened in the court
At the Tirupur district court, Judge Alamelu Natarajan presided at 10:30 am and called for accused, all eleven of them, to be produced in court. Kausalya's father Chinnasamy stepped forward and was asked if he knew the gravity of the charges against him.
"I didn't do anything," Chinnasamy said. Not pleased by the response, the judge said, "How can you say you didn't do anything?"
The focus shifted to Manikandan, another accused. "I don't know anything," he said.
"All of you have made a big mistake, and all of you deserve the strictest punishment the law can give," the judge said. Kausalya's mother Annalakshmi broke down, and Chinnasamy consoled her.
After the order of events and specifics of the case were narrated, the judge made a decision. Kausalya's father Chinnasamy, Selvakumar, Kalai Tamilvaanan, Manikandan, Madan alias Michael, Jegadeesan and another accused Manikandan were found guilty.
The judge observed since there was no strong evidence against Kausalya's mother Annalakshmi, Kausalya's maternal uncle Pandithurai and another relative, who was a juvenile at the time of crime, the three were acquitted.
At 12:50 pm came the sentencing. It was almost an hour later when the sentencing finally commenced. Special Prosecutor Shankar Narayanan and Tirupur Public Prosecutor Senthil Kumar took the floor.
"What do you have to say?" the judge asked the accused. The accused uttered nothing.
Ten minutes passed. The judge quietly handed in the judgment.
"A1 Kausalya's father Chinnasamy is sentenced to death.
A4 Jegadeesan is sentenced to death.
A5 Manikandan is sentenced to death.
A6 Selvakumar is sentenced to death.
A7 Kalai Tamilvaanan is sentenced to death.
A8 Madan alias Michael is sentenced to death.
A9 Stephen Dhanraj will serve a double life sentence.
A11 Manikandan will serve 5 years rigorous imprisonment."
The accused did not react. An uncomfortable silence filled and taunted the room. Many were baffled by the abnormal reaction of the accused — steely eyes and zipped mouths to a judgment that would change everything. No tears were shed.
The judge announced that a compensation of Rs 11.95 lakh would be evenly divided between Shankar's father and Kausalya.
Why is the judgment monumental?
It is probably the second case in India where 6 death sentences were handed out in one stroke. The first case was that of Rajiv Gandhi assassination, which saw 28 death sentences. In the Jyoti Singh rape case, four were sentenced to death. The court's verdict could be first such conviction in a case of murder perpetrated due to caste-based discrimination.
In 2011, Supreme Court for the first time lambasted the culture of honour killing. Two-member bench of Justice Markandey Katju and Justice Gyan Sudha Misra pronounced this verdict on honour killings and said, "There is nothing honourable in honour killings, and they are nothing but barbaric and brutal murders by bigoted persons with feudal minds. It is time to stamp out these barbaric, feudal practices, which are a slur on our nation."
All trial courts and high courts were directed by the Supreme Court to treat such killings as the "rarest of rare" cases and award the death sentence to its perpetrators. The court felt this would act as a "deterrent for such outrageous, uncivilised behaviour". Those who are "planning to perpetuate honour killings should know that the gallows await them", it said.
But this is not the first high profile instance of honour killing in the state of Tamil Nadu. The murder of engineer V Gokulraj in Namakkal in western Tamil Nadu hit the headlines in late June 2015. His death was preceded in an almost eerie symmetry by another alleged honour killing — that of 19-year-old Ilavarasan in Dharmapuri in 2013.
Gokulraj, a Dalit, was allegedly abducted and killed by casteist fanatics of the Kongu Vellala Gounder community, a backward caste (OBC) dominant in the western belt of Tamil Nadu. His body was found with a suicide note on the railway tracks stating that he had taken the extreme step due to a failed love affair. Gokulraj's family has insisted that there was no love affair with the girl in question and that they were merely friends. The accused, one Yuvaraj of Sankagiri, is currently in jail, pending completion of the trial which is being heard by a Namakkal court.
Ilavarasan in 2013 had eloped with Divya. He was a Dalit and she an "upper caste" Vanniyar. Their marriage caused violent clashes in their village Natham Colony in Dharmapuri district. Ilavarasan, too, was found dead on the railway tracks at Dharmapuri. A "suicide" letter was recovered days later and the Madras High Court ordered that it was not a murder but a suicide. Activists though doubt this theory.
In the wake of such brutal incidents, verdict in the Shankar case becomes crucial. Not only is it monumental for the precedent it has set, but it is also important to note that this is probably the first case in which a woman has testified against her own parents. After the verdict was pronounced, Kausalya went a step further. Addressing the media, she boldly stated that she would appeal against the acquittal of her mother, her uncle and her other relative.
The deafening silence in Tamil Nadu's political sphere
It did not come as a surprise to political analysts that no political party issued a statement on this judgment. A possible reason could be the fear of antagonising the thevars, the dominant caste which Kausalya belongs to. Stalin Rajangam, a Dalit scholar, feels this is understandable. "Tamil Nadu has normally never taken a position in terms of any social issue that strongly involves caste. If they do say anything, they have to say it for the sake of it. But even there, they tread carefully," he said, adding, "A few Dalit parties who can comment do not work on the ground well enough to do so."
D Ravikumar of the Viduthalai Siruthaigal Katchi spoke to Firstpost and said, "It is a welcome judgment. I hope the prosecution will be just as strong when the appeal goes to the higher court."
Professor C Lakshmanan of the Madras Institute of Development Studies says it is commendable of the judiciary not to allow a collusion of police and political parties to come in the way of the judgment. "The political parties have not prevented the law from taking its own course, and they may also just not wish to share anything. It may not have anything to do with the Thevar community," he said.
Lakshmanan also says that political parties must tread with maturity. "In terms of the silence of Dalit parties, it is good in a way. The silence is an acceptance, because valourisation and celebration of the judgment will cause unnecessary disturbance to the dominant caste. The major concern here is not about antagonising the Thevar community, but antagonising the judicial system," he said.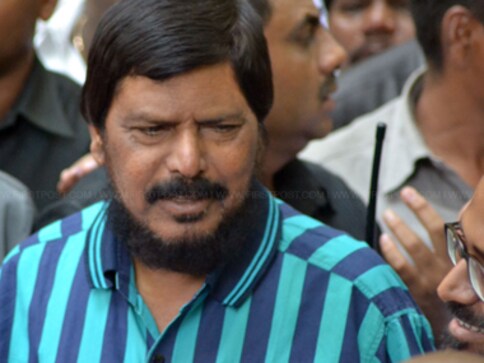 India
Republican Party of India leader Ramdas Athawale has sought financial assistance from the Maharashtra government for those who marry outside their caste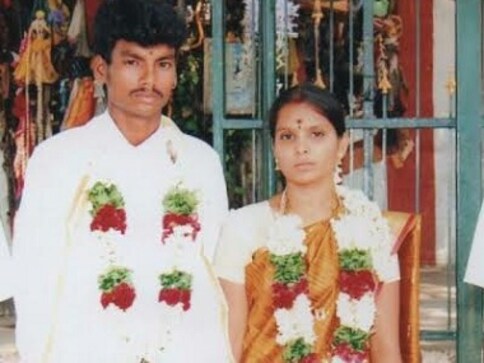 India
In caste-obsessed Tamil Nadu, where political power vests with the influential Thevar and Gounder communities, being jailed for taking revenge on a Dalit is considered a badge of honour.
India
The state is notorious for honour killing of young men and women who dare to marry outside their caste.