Honesty as offence: This Gandhian bureaucrat's travails expose our criminal justice
Few would know that former coal secretary Harish Chandra Gupta's travails in facing trials on various corruption charges in a specially designated CBI court and the Supreme Court on the coal scam have already taken a heavy toll on governance.
Few would know that former coal secretary Harish Chandra Gupta's travails in facing trials on various corruption charges in a specially designated CBI court and the Supreme Court on the coal scam have already taken a heavy toll on governance. In many cases, officials have been refusing clearance to infrastructure projects wherever a situation of single-tender arises.
The reason is not far to seek. An impression is gaining ground among bureaucrats that if an honest officer like Gupta can be harassed for following laid down procedures, it would be unsafe for any officer to take any decision at his or her own risk.
Needless to say, there are increasing cases of officials pushing the files and passing the buck on the political executive to take discretionary call.
Indeed, this is not a happy situation, say senior officials in the government of India. Yet, the story of Gupta whose honesty and integrity is vouched for by his seniors and juniors as "impeccable" is hardly getting any traction in power corridors.
A group of retired IAS officials however, met Gupta and assured him of providing legal help to overcome his predicament by pooling in their resources.
Why is Gupta's story different from that of other bureaucrats arraigned on various corruption charges? To answer this query, let me share with you some of the interesting details I have gathered from talking to those who investigated the coal scam right from the beginning. These details are as follows:
1. The procedure for auctioning the coal mines was quite opaque. Those allotted mines were picked up randomly on the basis of assessment of their net worth and their capabilities. In most cases, the applicants are assessed by junior staff even though the approval for allocation comes from the secretary heading the panel, which was assigned the task of monitoring it.
2. Gupta followed the set procedures which were duly approved by the government.
3. In the course of the CBI investigation, Gupta denied insinuation of being influenced by any pressure from above (meaning the political executive). The CBI sleuths asked him multiple times if he did anything under duress. To this, Gupta replied that he was not under any pressure and merely followed a laid down procedure. "I will not lie to escape my responsibility," he told the investigating sleuths of the CBI.
4. Gupta flatly denied an attempt by the CBI to turn him into a witness by shifting the blame on the political executive and finding an alibi. Given the impeccable credentials of Gupta as a bureaucrat, the CBI made every attempt to convince him to extricate himself by pinning blames on others. He turned down the offer.
In a brilliantly argued piece in The Tribune on this issue, noted journalist Harish Khare has pointed out that an honest officer like him is a collateral damage to the prevailing culture of accusations which is bound to have deleterious impact on governance.
Though the CBI is aware of Gupta's honesty and integrity, he is made accused in 20-odd cases of corruption in allocation of coal mines. His request to the Supreme Court to club all cases together in order to avoid harassment was turned down. However, in a similar case, the SC gave relief to Gupta's predecessor PC Parakh, and restrained the trial court from framing the charges.
Like any honest civil servant, Gupta is a man of limited resources after his retirement. His inability to bear the expenses of legal help drove him to a situation where he offered the CBI court to surrender his bail and fight the case from inside the jail.
His logic, of course, is simple: if he is proven guilty by law, he must not escape the punishment. He referred to his aging and medical conditions to explain his deeply internalized "Gandhian traits" to bear all ignominy and incarceration in silence. Unlike the Galahads of bureaucracy who proclaimed themselves to be the most honest, Gupta who served as top most civil servant of the government of India, comes across as a human being extremely vulnerable to a malevolent jurisprudence and polity.
Indeed, he silently exposes a hideous face of a criminal justice system which is deeply prejudiced against an honest common Indian.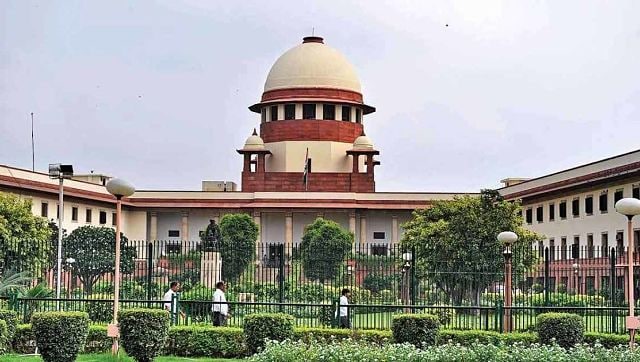 India
The observation assumes significance as the Centre had earlier offered to set up an expert panel on its own to look into the grievances of alleged snooping on phones
India
Of the 68 names, two from Karnataka and one from Jammu and Kashmir have been sent for a third time, while 10 others have been recommended for a second time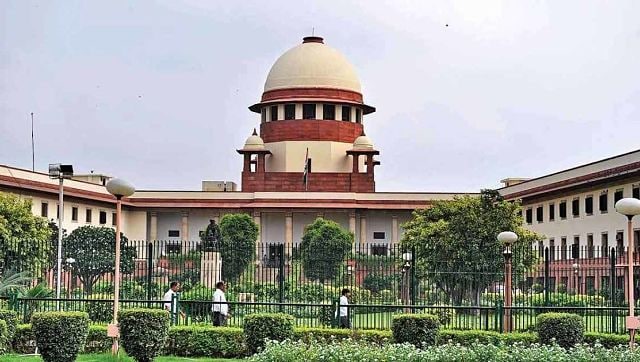 India
The Supreme Court on Friday dismissed a plea challenging Kerala government's decision to hold physical exam for Class 11.