Homi Bhabha's death anniversary: Remembering the visionary, scientific advisor to PMs who fathered India's nuclear programme
Much of India's current nuclear status couldn't have been possible without the immense contribution of Homi Jehangir Bhabha.
India's entry into the elite nuclear groups is an achievement which speaks for itself.  It is a member of the Missile Technology Control Regime (MTCR), the Wassenaar Arrangement (WA) as well as Australia Group (AG), three of four non-proliferation regimes. The only one remaining is the Nuclear Suppliers Group (NSG).
"The world recognises that India is a very responsible nuclear state," Union minister MJ Akbar said on Wednesday at a session on nuclear threats to international security at the World Economic Forum (WEF) in Davos. Much of this would not have been possible without the immense contribution of Homi Jehangir Bhabha.
Bhabha, who died fifty two years ago in a mysterious plane crash, was an eminent physicist and the father of India's nuclear programme. In 1944, Bhabha predicted that India would produce many "ready at hand" atomic experts.
Going against his family's wishes, Bhabha chose a life in physics. His father, a well-known lawyer, wanted him to pursue mechanical engineering at Cambridge University so he could join Tata Steel Mills in Jamshedpur as a metallurgist.
Despite starting his career in Britain, Bhabha returned to India before World War II, and joined the Indian Institute of Science under Nobel laureate CV Raman.
He soon started the Cosmic Ray Research Unit in 1944 as a part of the Indian Institute of Science and conducted several researches in nuclear field.
The nuclear programme in India began with Bhabha establishing the Tata Institute of Fundamental Research in 1945 and later the Trombay Atomic Energy Establishment (TAEE) in 1954.
In independent India, he was also offered a post in the Cabinet. However, Bhabha rejected the offer and instead acted as the scientific advisor to former prime minister Jawaharlal Nehru and Lal Bahadur Shastri, and even convinced Nehru to invest in his nuclear programme.
He predicted the significance of atomic energy and was keen on researching it in India.
In a letter to Nehru in 1948, Bhabha wrote,"... within the next couple of decades, atomic energy would play an important part in the economy and the industry of countries and that, if India did not wish to fall even further behind industrially advanced countries of the world, it would be necessary to take more energetic measures to develop this branch of science and appropriate larger sums for the purpose."
One of the lesser know facts about Bhabha is his work with Nobel Prize winner Niels Bohr in Copenhagen. Bhabha also identified and named the Meson particle.
He made the decision in 1958 to extract plutonium from spent fuel at Trombay. As The Hindu noted, it was Bhabha's idea to extract fuel elements from the reactor after a certain irradiation level so that the extracted plutonium could be used for weapons.
Bhabha received several accolades for his work: Padma Bhushan (1954), Adams Prize (1942) and Fellow of the Royal Society.  Months before his death, Bhabha announced on All India Radio that India could make a nuclear device within 18 months if he was given a green signal.  Bhabha died in a plane crash near Mont Blanc on his way to Vienna on 24 January, 1966.
After his death, Trombay Atomic Energy Establishment was renamed as Bhabha Atomic Energy Establishment. Other institutions were also named after him: Homi Bhabha National Institute and Homi Bhabha Centre for Science Education in Mumbai. A commemorative stamp of Bhabha was issued by India Post in 1966.
With inputs from agencies
Find latest and upcoming tech gadgets online on Tech2 Gadgets. Get technology news, gadgets reviews & ratings. Popular gadgets including laptop, tablet and mobile specifications, features, prices, comparison.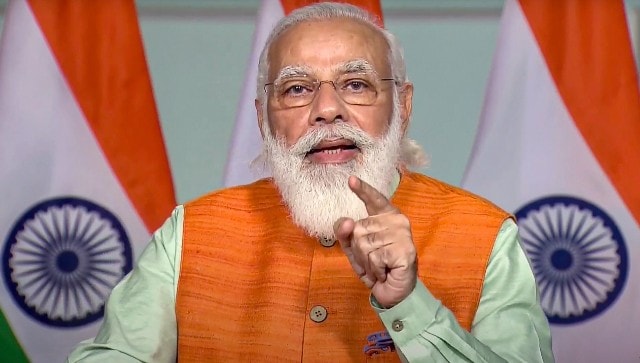 India
The total estimated cost of the projects is Rs 5,555.38 crore. The projects are planned to be completed in 24 months under the 'Jal Jeevan Mission' announced by the prime minister last year
India
In a clear swipe at China, Modi said without naming the country that entire world feels troubled by 'expansionist' forces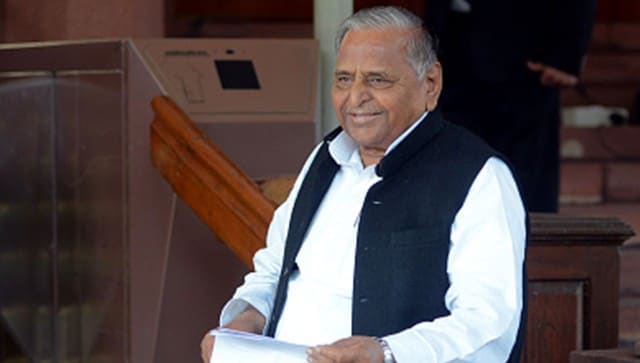 India
In his wish, Modi said that Yadav "is one of the senior-most and experienced leaders of our country who is passionate about agriculture and rural development"