Hockey World Cup 2018: Meet Sunil Tigga, the coach who nurtures dreams in Sundergarh dust
In the stillness of dusty chill, far from the euphoric surge that the World Cup has generated, coach Sunil Tigga chugs along quietly, powered by his desire to produce international players from the village he grew up in.
Sundergarh: The red soil erupts with the symphonic thuds of skinny feet pounding the ground beneath. In the backdrop of a nameless hillock, under the crimson magnificence of the winter sun, the red soil rises like vapour, before dissipating in the cold air. Sunil Tigga emerges from the cloud of dust and shouts instructions at a bunch of pre-teens.
12-year-old Monal Kajur sprints past an array of cones, reaches the top of 'D', and shoots at the right corner of the unmanned goalpost — made of bamboo sticks, local net, and wooden slabs. The name emblazoned over 'No 10' on his blue jersey reads 'Messi'. Kajur is blissfully unaware of the name he is wearing, or those of other elite athletes who have made that number their own.
Like Kujur, approximately 60 children have kicked up a shindig in this playground, located in the depths of Gariamal village in Sundergargarh district of western Odisha. A total of 188 children from this and the neighbouring villages — some, as far as 10 kilometres — are registered in this free-for-all hockey coaching that Tigga gives.
The 39-year-old opted for retirement from Army's Service Corps three years back to create a feeder system for elite academies of the region. With the help of Louis Ekka — his brother-in-law — and some local enthusiasts, Tigga levelled the village playground and started a coaching centre in 2015.
"Money won't stay with you forever. I think I am making the best use of my savings and pension," says Tigga, who draws a monthly allowance of Rs 20,000.
"The kids have no future here. They take up hockey at an early age, but they don't have any technique. Hence, their chances of making it to an academy are not great. My objective is to introduce them to the basics of hockey, build their stamina and speed, and help them become better players," the former national-level hockey player adds.
"I have decided that I will produce at least four-five India players from this village. If I train 100 kids, 80 will make it to one of the academies, and some can go on to play for India."
Tigga's dream, though ambitious, is not entirely improbable. The region has produced internationals such as Gloria Dung Dung (the first woman hockey player from Odisha to play for India), William Xalco, and Sunita Lakra, and the children look up to them.
At one corner of the field, Namita Lakra is busy dodging her partner. She weaves delightful patterns while staying low, and her stickwork belies her 12 years. "I want to play for India, like Gloria Dung Dung. I also like Sunita didi's game," she says, shyly.
The ideals vary, but the sentiment finds an echo in almost every kid. In the absence of job opportunities, hockey remains the only escape for the youth, most of who come from extremely poor families. The people in the region are generally into rice and vegetable farming, but in a cruel twist of irony not unknown to this country, the benefits of produce remain out of bounds for most producers.
"Most kids do not get vegetables. Sometimes, two decent square meals is a problem. Their staple food is salty rice. They depend on gram and groundnuts for energy. On good days, they get lentils," Tigga quips in a jarring, matter-of-fact manner.
The kids wear kits and clothes arranged by Tigga and the seven-member committee that runs the coaching centre, while the sticks are either donated by the likes of Dilip Tirkey and Gloria, or are purchased by Tigga. They can't afford goalkeeping gear yet, which means the kids primarily hone their wristwork, ball-control, dribbling, and dodging.
Louis Ekka, a former SAIL employee and a committee member, says, "After passing out of their school, the kids have nothing to do here. Either they get into farming, or drown themselves in liquor. Hockey opens them to a whole new world of jobs and opportunities."
The ground also holds the traditional 'khasi' tournaments, where the reward is a male goat (khasi). Tigga ensures that apart from goat, mementoes and medals for top performers are distributed for children to have a lasting memory. Gloria, a local legend of sorts, is likely to start a tournament next year in memory of her father.
"I think he is doing tremendous work at grassrooots. A lot of young children can now hope for a future," Gloria tells Firstpost from Kapurthala where she is posted at Railways Coach Factory (RCF).
Tigga's stints at the SAI Academy and national camps have acquainted him with basic coaching techniques that he employs here. Thoughts of going to National Institute of Sports (NIS) in Patiala for a formal coaching course do crop up in his mind, but he is quick to quell them. "If I go, what will happen to these kids?" he asks.
"These are hardworking kids that need proper guidance. Genetically, they have stamina, skills, and strength, but they don't have proper technique. Playing in khasi tournaments won't make you a national player."
This year, six of Tigga's students made it to the Panposh Hockey Academy in Rourkela, where, after a stint of three-five years, they will either climb the sporting ladder or end up securing government jobs through sports quota.
In January, the SAI Sports Hostel of Sundergarh will conduct a trial in Gariamal, and Tigga has trained his eyes on it. "I started preparations for that trial in November, and my aim is to send 10 kids to that academy."
His wishlist is quite basic: A grass ground instead of mud to prevent kids from inhaling dust, a drinking water facility close by so that children don't have to cycle one-and-a-half kilometres if they are thirsty, a boundary wall to prevent balls from getting lost in the woods, and a toilet. And so in the stillness of dusty chill, far from the euphoric surge that the World Cup has generated, Tigga chugs along quietly, powered by his desire to produce international players from the village he grew up in.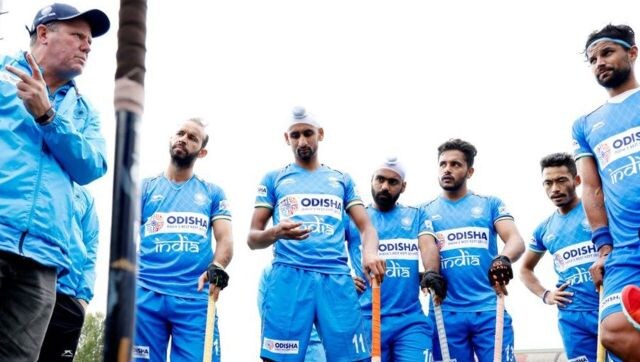 Sports
India played their last FIH Hockey Pro League match against Australia in February last year in Bhubaneswar.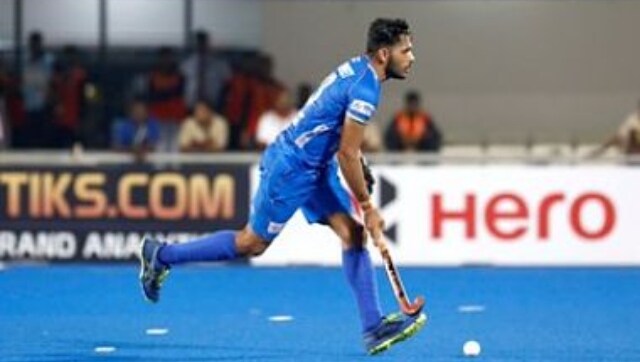 Sports
The tour includes four practice matches apart from back-to-back FIH Hockey Pro League matches against Argentina on 11 and 12 April.
Sports
India scored through Harmanpreet Singh (11th, PC), Lalit Upadhyay (25th, FG) and Mandeep Singh (58th, FG); the last two goals coming off strong periods of domination.