HNLU students to go on strike from 1 October to protest against V-C, say they have lost faith in administration
On 27 August this year, the Chhattisgarh High Court had quashed the extension given to Dr Sukhpal Singh as V-C, but the Supreme Court stayed the order.
Raipur: Students of Hidayatullah National Law University (HNLU) protesting against Vice Chancellor Dr Sukhpal Singh on Saturday decided to go on an indefinite strike from 1 October.
Akansh Jain, a member of the Student Bar Association (SBA) of the university told PTI that students had lost faith in the "incompetent" administration and "arbitrary and discriminatory" decision making style of Dr Singh.
Students have been protesting since 25 September demanding the V-C's resignation.
The student body held a meeting Saturday with Chancellor AK Tripathi but it did not yield any result as he did not indicate if he would ask Dr Singh to resign, Jain said.
"Thereafter, the students decided to sit on a hunger strike from 8 a.m Monday," Jain said.
Jain said that no action had been taken despite allegations of financial irregularities with respect to purchase of items, and construction of the university located in Atal Nagar, the upcoming capital city of Chhattisgarh. He alleged that Dr Singh did not take action in sexual harassment cases against four faculty members.
However, V-C Dr Singh refuted the charges and termed them as "false" and "fabricated".
Dr Singh claimed that some teachers of the university were trying to use the students to tarnish his image by levelling fake and fabricated charges. "Charges are fake and false. I have been doing my best for the betterment of the university from the last seven and a half years," Dr Singh told PTI.
"Their complaints are not genuine. Every year, academic standards of the institute are improving. However, there is always scope for improvement and if they need something else, I am ready to fulfil it," he said.
Over allegations of sexual harassment against faculty members, he said, "The university administration has taken cognisance of it seriously. We cannot allow these things to happen."
He said that some students had complained in August against a teacher for allegedly making an objectionable comment and the latter was warned and asked for an explanation.
The V-C said that an inquiry into the matter was still underway.
"Students are being misguided and misused by some teachers who have vested interest to malign my image. My students are good but they are being misguided," Dr Singh claimed.
On 27 August this year, the Chhattisgarh High Court had quashed the extension given to Dr Singh as V-C but the Supreme Court stayed the HC order on 20 September.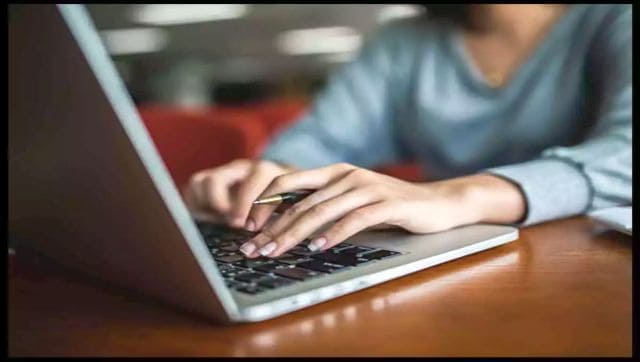 India
The online application will be accepted till 30 December which is also the last date to pay the fees
India
Candidates must note that the number of vacancies could be increased or decreased by the Commission
India
The boy, identified as Dharmendra Das Mahant, won praise from Bhupesh Baghel for singing 'Arpa Pairi Ke Dhar'