'Hindus don't cut hair on Tuesday': Muslim barber told to shut shop, triggers riot in Mangalore village
A riot was triggered in the Nelliyadi village, 70km from Mangalore, after a Muslim barber refused to shut shop on Tuesday.
A riot was triggered in the Nelliyadi village, 70km from Mangalore, after a Muslim barber refused to shut shop on Tuesday. According to this report in The Hindustan Times, Salman "refused to respect local sentiments," said Bajrang Dal leader Ravi Ballya.
The unrest triggered riot in the area by disgruntled Hindus. However, it was brought under control soon enough after it broke out at 4 pm on Tuesday. Property worth lakhs was damaged  and several people were injured, the report further added. Not only Salman's but other shops and establishments owned by Muslims in the same area were affected by the riots.
A few local Hindu leaders said that a usually "nice boy", Salman started arguing and abusing when he was "politely" told to shut his barber shop as it was Tuesday and "it is well-known that Hindus don't cut their hair on Tuesdays."
"He (Salman) used to respect our wishes and close his shop then. But in the last few weeks, he stopped doing that because some PFI (Popular Front of India) leaders filled his head with poison," Bajrang Dal leader Ravi Ballya told the paper.
The local Muslims were hardly surprised at the incident and speaking to The Hindustan Times they said that local leaders like Ballya and Thukrappa Shetty, who is a Vishwa Hindu Parishad leader, are infamous for stoking communal tension in the area. The Nelliyadi incident was the latest in a string of events where minorities in the country have been targetted by fringe Hindu groups.
The incident received backlash on social media as well.
Beef today... Hair tomorrow... Good thing I don't need a barber anymore https://t.co/i7BxRRDqQ6

— Ashwin Mushran (@ashwinmushran) October 29, 2015
So a barber can't keep shop open on Tuesdays because according to Hindu Sharia cutting hair on Tuesday is haraam. Nice. #Karnataka #Congress

— Brumby ???? ??? (@brownbrumby) October 29, 2015
"It is well-known that Hindus don't cut their hair on Tuesdays. [.] What happened next was a spontaneous reaction.." https://t.co/9KBt8A1iBY

— Rohin Dharmakumar (@r0h1n) October 29, 2015
Karnataka is not new to such intolerant incidents. A Bajrang Dal member, who actively participated in shutting slaughterhouses in Mangalore, was hacked to death, according to this report in The Indian Express reported. The incident occurred on 9 October when Prashant Poojary, a flower-seller from Moodbidri and an active Bajrang Dal member was attacked outside his shop by by six unidentified assailants on motorcycles, according to a report by India Today. Poojary also protested against cattle trafficking in the region.
Earlier in August 2015, a man was stripped, tied to an electric pole and beaten. His crime? He spoke with a woman co-worker in the street who happened to be from another community. The 28-year-old man had said that he met his woman colleague in order to give her some money when he was assaulted.
The victim in his police complaint said that he was in his car and the woman standing outside, when he was assaulted and was only trying to give some money to the woman, according to an Aaj Tak report.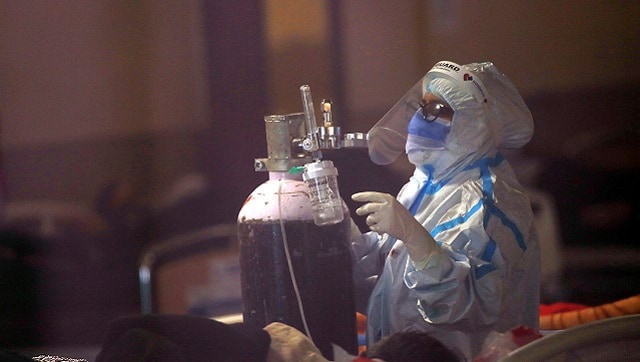 India
Minister and Kalaburagi district in-charge Murugesh Nirani, however, said the patients had died as the infection had reached an advanced stage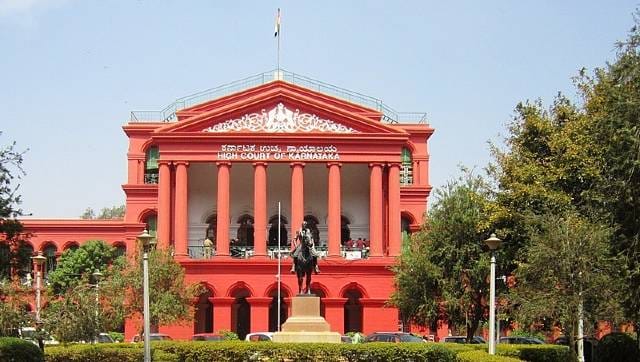 India
The Karnataka government had on Wednesday appointed retired High Court judge Justice BA Patil to probe the alleged oxygen shortage incident without taking prior approval from the court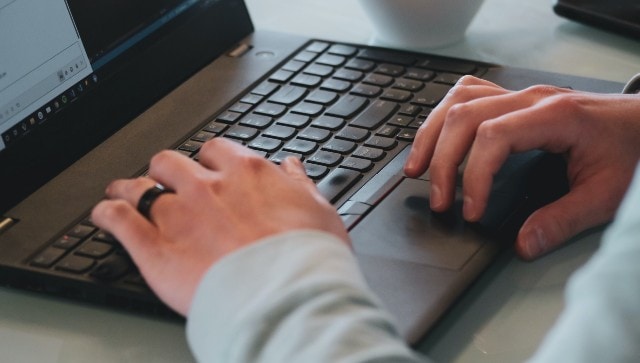 India
Class 11 students will be promoted on the basis of the internal marks. The schools will have to undertake bridge courses once the new session starts.