Hindu outfits hold protest at Taj Mahal, call it a temple and chant 'Shiv Chalisa' on premises
On Monday, a dozen youths in Agra belonging to Hindu outfits claimed that the Taj Mahal was originally a Shiv temple and started reciting the 'Shiv Chalisa' outside the monument.
On Monday, a dozen youth belonging to various Hindu outfits held protests in Agra, claiming that the Taj Mahal was originally a Shiv temple. The youth started reciting the 'Shiv Chalisa' outside the monument, according to media reports.
Agra: Members of Rashtriya Swabhimaan Dal & Hindu Yuva Vahini chanted 'Shiv Chalisa' at Taj Mahal yesterday pic.twitter.com/x8qhrPxjbo

— ANI UP (@ANINewsUP) October 24, 2017
CISF personnel took the youths — belonging to Rashtra Swabhimaan Dal (RSD) and Hindu Yuva Vahini (HYV) — in custody and released them only after they gave a written apology, Hindustan Times reported.
Led by Bharat Goswami, city president of the Hindu Yuva Vahini in Aligarh, the protesters confronted the CISF and told them that if namaz can be offered at the mausoleum, then reciting the 'Shiv Chalisa' was also justified, according to a report by The Times of India.
However, CISF officials told them that they could see the monument but they cannot hold prayers inside the premises. They said rules do not permit prayers inside the monument and they had asked the activists to submit a written apology, which led to an argument, according to the report.
The activists were forcibly removed from the premises.
The protests have come after BJP MLA Sangeet Som said the monument was a blot on Indian culture and was built by traitors.
Uttar Pradesh chief minister Yogi Adityanath, who is scheduled to visit the monument on 26 October, said that it does not matter who built it and for what reason. "It was built by blood and sweat of Indian labourers," he said.
Adityanath's comments seen as BJP's attempts at damage control. The Uttar Pradesh government found itself in a hard place after the government's tourism booklet failed to feature the UNESCO world heritage site, and a string of party leaders made disparaging comments about the 16th Century monument.
India
The photo showed a man holding a black umbrella while a dog sat close to him. The image showed a Starbucks cafe behind the man as he waited for the rain to subside.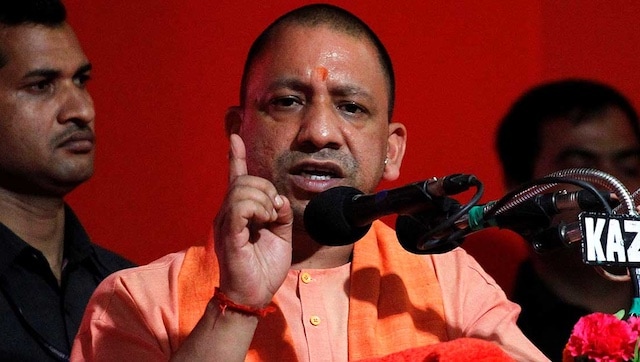 Politics
"Terms like 'unity in diversity' are used for our country. The country belongs to all. No remarks should be made that harm the country," said JDU president Lalan Singh
India
Prime Minister Narendra Modi tweeted that Giri had played a huge role in bringing together "many streams of the Sant Samaj"