Hindu fringe outfits demand New Year's eve parties in Mangaluru end by 11 pm, say won't allow 'civic modesty' to be ravaged
Keeping up with their habit of harassing youths who look for opportunities to celebrate life, the Hindu fringe groups in Mangaluru have issued threats to the police and the district administration, warning them to wrap up New Year celebrations in the coastal city by 11 pm.
Mangaluru: Keeping up with their habit of harassing youths who look for opportunities to celebrate life, the Hindu fringe groups in Mangaluru have issued threats to the police and the district administration, warning them to wrap up New Year celebrations in the coastal city by 11 pm. Groups like Bajrang Dal and Vishwa Hindu Parishad have openly threatened that they will take the matter into their own hands if the police fail to respond to their demands.
These threats, quite similar to the fatwa issued by Islamic preachers, are likely to find resonance outside the coastal region too, in cities like Bengaluru, Mysuru, Hubbali-Dharwad and Belagavi. Mangaluru has witnessed vigilantism from these fringe groups on previous occasions of New Year's eve and Valentine's Day. VHP's district working president Jagdish Shenava led a delegation to the Mangaluru police commissioner TR Suresh with a warning that they will take matters into their own hands if the police do not stop parties in open spaces.
"This is the first time we are officially issuing a warning to the police and the administration. During the last few years, we had taken action ourselves, which led to untoward incidents. We want to give one chance to the police to take our appeal seriously and see that we are a well-meaning organisation committed to stop social aberrations that give rise to open consumption of alcohol, drugs and other narcotic substances," Shenava said.
The letter submitted to the police commissioner states that "if any untoward incident occurs on account of these parties, police will be directly responsible", implying that the fringe groups are prepared to forcibly shut parties after 11 pm. That girls do not have to pay an entry charge at most such events is a "scheme" to lure college students to the parties, according to the popular belief among VHP functionaries.
'No hanky-panky business'
Sharan Pumpwell, state president of Bajrang Dal, told Firstpost, "We respect an individual's rights, but at the same time we will also not allow the civic modesty to be ravaged by these parties. The police have promised us that everything will be kept in check, but we have learnt that they too have their compulsions. We will be on alert. We are watching the places where these parties are being held on New Year's eve. If we find any 'hanky-panky' business, we will be there if the police does not take action to restore order."
"We are experiencing many incidents of 'love jihad' in the region and our research establishes that it is events such as weekend parties, New Year parties and Valentine's Day celebrations that are triggering events of 'love jihad'," he added.
District units of Bajrang Dal and VHP in Udupi and Uttara Kannada districts, too, have issued notices to the police and the district administration on similar lines, but the police chiefs of these districts have not confirmed receiving such a warning. Despite a brief history of incidents involving attacks on party-goers, Mangaluru hotels are reporting good business in the last weekend of the year.
A banquet manager at a hotel known for its parties, seeking anonymity, said that most rooms are booked and there have been no cancellations so far. "Customers have confirmed with us if we will have a DJ on 31st night before booking rooms. There might be some cancellations when news of fringe groups' threat gets out," he said.
Event organiser Rakesh Shetty has a group of 50 guests, including foreigners, coming from Calangute and Colva in Goa. "We just hope that everything goes well. If it doesn't, I will end up in a big mess and face financial loss," Shetty said.

Goa on alert
The fear of fringe groups has travelled across the border as well. According to South Goa police, security has been tightened around all beaches and party zones, including Panaji, Calangute, Margao, Vasco and Biana. The Goa Police is not taking any chances as these parties will have foreigners in attendance and an incident in such a scenario may draw infamy and international criticism.
Tighter arrangements in Goa often see revellers making way to Gokarna in Uttara Kannada district, which has several beaches and a less crowded atmosphere to offer on the New Year's eve. Jose Luis Carlos Almeida, MLA of Vasco da Gama, and chairman of the state-run Kadamba Transport Corporation, allayed the fears of vigilante attacks in Goa.
"We respect every culture and our people are highly enlightened. There are hardly any incidents of vigilantism. We do have strong security ring around the places where large number of people gather for partying on New Year's eve, but presence of police is never felt unless law and order is disturbed. They are briefed to keep distance from the crowds," Almeida said.
Kerala's gain
In the last decade, Mangaluru has witnessed repeated incidents of vigilantism. Attack on Amnesia Pub in 2009 and on a homestay in 2012, among other incidents of vigilantism targeting youths, have impacted Mangaluru's image of a coastal paradise for tourists.
Amid an overcrowded Goa and the opposition to late night partying from fringe groups in Mangaluru, it is resorts in Kerala that are gaining new visitors from Bengaluru, Mysuru and Mangaluru. "Kasargod and Kannur happen to be decent places to ring in the New Year, but finding alcohol is not very easy. You have to stay in a 3-star place that has stocked booze. It may be costlier than normal, but keeps us in check," said Sushi Vaidya, a Bengaluru-based techie.
While Bajrang Dal and VHP consider it their responsibility to thrash people in order to give a glimpse of the perfect culture they own, a few other Hindu organisations and Mahila Mandalis have begun holding events to depict devotion and nationalism on 31 December every year. Vinayak Bhat, a Hindu activist, said he has already distributed flyers inviting other groups to take part in New Year events.
"At these satsang events, we distribute thirtha prasadam and light refreshments, light diyas, listen to devotional music and even partake in a Yakshagana episode depicting tales from the epics," Bhat said.
(M Raghuram is a Mangaluru - based freelance writer and a member of 101Reporters.com, a pan-India network of grassroots reporters.)
Find latest and upcoming tech gadgets online on Tech2 Gadgets. Get technology news, gadgets reviews & ratings. Popular gadgets including laptop, tablet and mobile specifications, features, prices, comparison.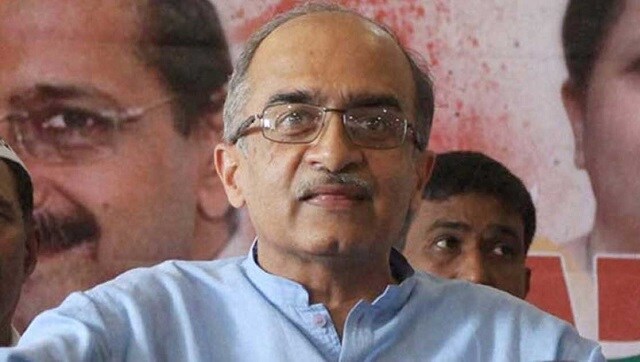 India
The consent of the topmost law officer was sought by advocate Sunil Singh to initiate contempt proceedings against Bhushan for his tweet, saying that the activist-lawyer connected 'the personal life of CJI' with a pending case before him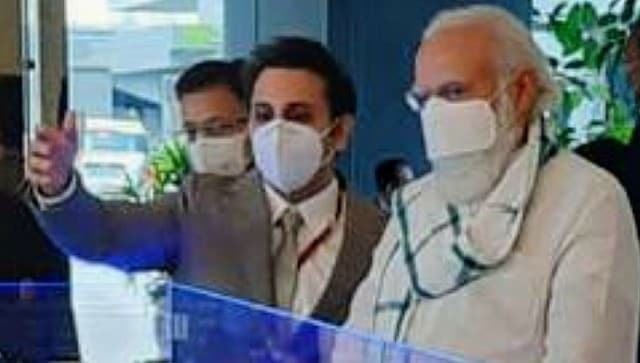 India
Poonawalla also said the SII is in the process of applying for an emergency usage licence, and that he has discussed an implementation plan with Prime Minister Modi during his visit to its Pune facility on Saturday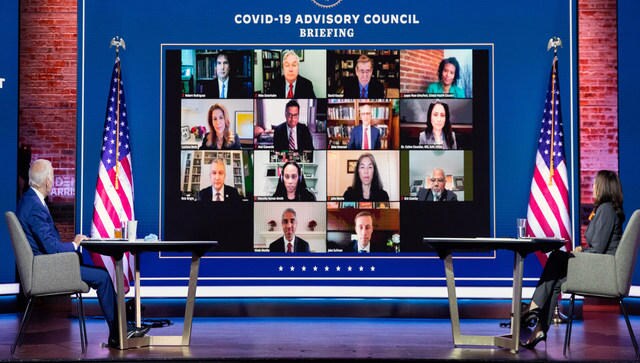 World
Dr Gounder, an infectious disease specialist at Bellevue Hospital Center, is one of the 13-member team of scientists and doctors who will advise Biden on controlling the coronavirus