Hindi poet-journalist Vishnu Khare, who translated works of TS Eliot and Goethe, passes away at 78 in Delhi
Vishnu Khare was part of the Hindi Academy and a recipient of the Order of the White Rose of Finland for his translation of Kalevala, the national epic of Finland.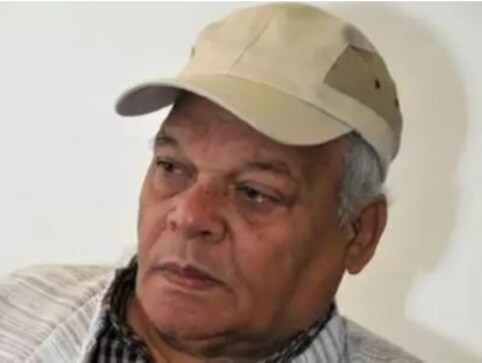 Renowned poet, critic and journalist Vishnu Khare passed away at the age of 78 on Wednesday at Delhi's GB Pant Hospital, reports said. He was admitted to the hospital a week ago and is reported to have suffered a severe brain haemorrhage, after which his health remained critical.
Khare was born in Chhindwara, Madhya Pradesh, and held a post-graduate degree in English literature from Christian College in Indore. He served as the chairman of the Hindi Academy and translated several works over the span of his career, including those of TS Eliot and Goethe. He wrote seven collections of poetry and five books on film and literary criticism. His own collection of poems, Vishnu Khare Ki Kavitaye, has been edited by Ashok Vajpeyi.
Khare's journalistic career began with Dainik Indore, a Hindi daily. He went on to work at the Navbharat Times, where he served as editor of the Lucknow and Jaipur editions.
He was awarded the Order of the White Rose of Finland for his translation of Kalevala, which is regarded as the national epic of Finland. He received several other awards such as the Hindi Academy Literature Award, the Raghuveer Sahay Samman, the Shikhar Samman and the Maithilisharan Gupta Award.
Vajpeyi mourned Khare's death and wrote about the poet in a Facebook post. "Hindi has lost one of its most fearless and courageous poet-critics, who always stood by truth and justice as he saw them. His poetry explored with rare skill and deep human empathy the scantily noticed urban life in all its suffering, inequities and humanness."
He added that the Raza Foundation, too, mourns Khare, who was working on an English translation of Muktibodh's poetry under a fellowship.
Life
Bharatendu Harishchandra, born in 1850, is known as the 'Father of modern day Hindi literature'. And it was in establishing this language that his biggest contribution lay. Much of the prose that Harishchandra wrote to establish the Hindi we know today was done in the Kavivachansudha and Harishchandra Magazine, which he founded in 1873.
Life
Listen to a reading of Munshi Premchand's Godaan, which tells a story of the pains of being a peasant, the politics of money lending and the desperate longing for a cow
Lifestyle
'Atonement' is part of The Greatest Hindi Stories Ever Told, an anthology curated and translated by Poonam Saxena, featuring authors like Premchand, Bhisham Sahni and Usha Priyamvada.